A family in Britain has been awarded the Guinness World Record for being the oldest siblings in the world because, between them, they're over 1,000 years old!
The Tweed siblings were born in Coventry, West Midlands to parents Percy and Flo over 21 years. There was originally 16 brothers and sisters but sadly four passed away.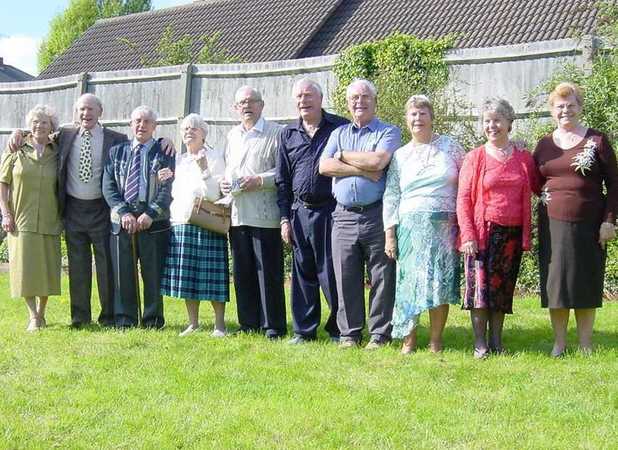 The twelve remaining siblings - Eunice, 76, Phyllis, 78, Valerie, 79, Malcolm, 81, Ronnie, 82, Eric, 83, Noel, 85, Ralph, 87, Cynthia, 89, Robert, 91, Reginald, 92, and Elsie 95 - have a incredible combined age of 1,019 years and 336 days.
Between the seven brothers and five sisters, they have 33 grandchildren, 59 great-grandchildren and 17 great-great-grandchildren. Maybe they should go for a record for the biggest family too?!
When they heard the amazing news about gaining the world record, the third youngest, Valerie McCaffrey, 79, said: "We were delighted when the record was confirmed. It is incredible to think we are the oldest family in the world."
The second youngest, Phyllis Smith, added: "There weren't many months when mother wasn't pregnant. But they didn't have TV back then. You had to snuggle up to keep warm as there was no central heating, and one thing leads to another. We have our moments when we disagree but we never fall out or bear a grudge."
Despite living all across the country in Coventry, Wolverhampton, Derby, Leicester and Wales, the siblings say that they still meet up every year.
Guinness World Records' Editor in Chief, Craig Glenday, said: "We are delighted to recognise the Tweed family as holding the Guinness World Records title for Highest combined age for living siblings. Toppling 1000 years between them is extraordinary and is testament to their good genes as well as the bond between them as brothers and sisters. I'd like to congratulate the whole family on this remarkable achievement."
By Emma TaplinFor exclusive competitions and amazing prizes visit Reveal's Facebook page NOW!