Single mum and student Andreia Maia earns a fortune as a high class escort – thanks to her curvy rear...
With a final sweep of a brush through her hair and a slick of lipstick, 25-year-old Andreia Maia is ready for work. Today she has chosen a hot pink bodycon dress, which she knows accentuates the ample curves that make her so much money.
She could be heading to any office job but business-minded Andreia is her own boss. As a high-class escort, she is using the adult sex industry to make her fortune.
A single mum to a three-year-old girl, Andreia says her work not only pays the bills, it keeps her off benefits and enables her to afford the £6,000 annual fees to study for a business administration degree.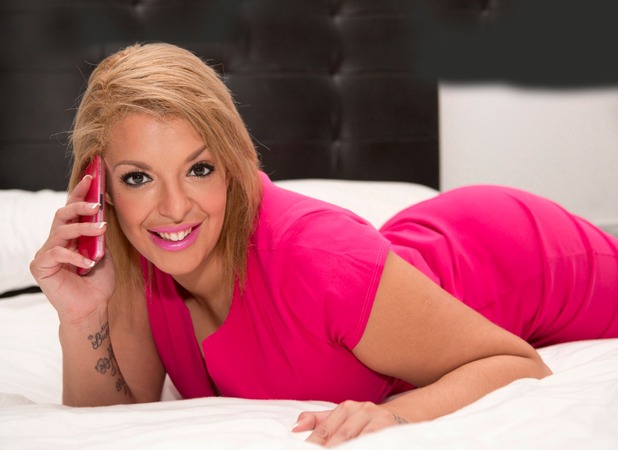 "I am proud to say I am putting myself through higher education – debt free," says Andreia, from Middlesex. "Being an escort allows me to be here for my daughter, to pay for the groceries and have flexible working hours."
Andreia owes her success as a sex worker to her Kim Kardashian West-style booty. With her olive skin, sleek bob and gravity-defying rear, she shares enough attributes with the US reality TV star to have created her own army of fans. And with money in the bank, she has boosted her assets with a £4,500 boob job taking her from a 34F to 34J, veneers and regular Botox.
"Kim has given girls with curves a new lease of life. For me, it means more customers who want a Kim Kardashian West experience. They love my bottom, my curves. Men are fascinated with Kim. They fantasise about her and many have complimented me on my similar looks.
"Kim's continued success means my continued success."
Six years ago, life was very different for Andreia. Then 19, she had settled into her first hairdressing job after leaving college when a terrifying incident left her career plans in tatters.
"It was St Patrick's Day in 2009. My dad was drunk and we got into an argument. The next thing I knew, he'd shot me through my left hand with a pistol loaded with blank cartridges. I needed emergency surgery to save my hand which was badly burnt and I suffered severe nerve damage."
Her father was sentenced to 20 months' imprisonment for the assault. But for Andreia, a long struggle to get her life back on track followed: "It took about a year for my hand to heal. Unable to work, I was on disability allowance for seven months and then on job seekers' allowance after that.
"I hated struggling on benefits. I hated being a burden on the taxpayer and not being able to buy nice things. I wasn't trained for anything except hairdressing and the future looked pretty bleak."
Andreia tried retraining as a hair stylist using her right hand instead of her damaged left hand. But it meant going back to a trainee's wage. Desperate for better paid work, so she could move out of her mum's house and gain some independence, a friend suggested they both apply to a newspaper ad asking for escorts.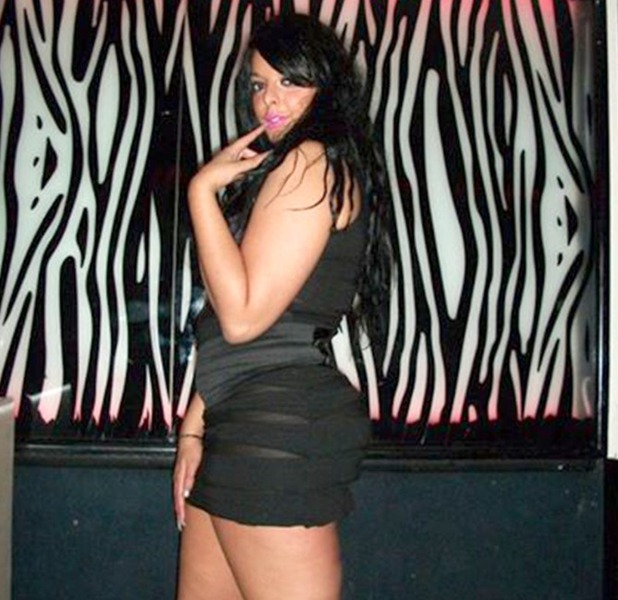 "I thought, at the time, being someone's escort meant going out to dinner, going to a party. I was pretty naive about the sex element. But when I spoke to the agency, they said how far we went was 'at our discretion'. I realised it meant much more."
Undeterred, Andreia sent in her pictures and she soon had her first appointment with a client at a local hotel.
"I was really nervous, so I had a quick drink before I met him. I wasn't worried about the safety side of things, though. The agency takes all the guys' details.
"My client was in his late forties, which was good for me as I tend to go for older men. He was really nice, we had a glass of wine and things went quite naturally. I made £200 for an hour's work – a lot more than as a trainee hairdresser."
Using the "working" name Tamara Lovset, she soon had her own list of regulars, mostly middle-aged solicitors, politicians and businessmen. Her popularity soared when she began appearing on adult TV phone-in channels.
Only taking a break from escorting to have her daughter in December 2011, Andreia, who has regular STD tests, now works alone and charges £300 an hour or £2,000 a night. She enrolled on a business administration course in May 2013.
"I'd learnt the tricks of the trade when I was with the agency. So I use an online booking system and take deposits before people talk to me or see me. That ensures my safety and gets rid of the time-wasters.
"Eventually I want to start my own escort agency and take on other girls. As long as clients want to see me, I'll keep working!"
However, there is one downside to her line of business. Since splitting with her daughter's father 18 months ago, Andreia has remained resolutely single. "It can make relationships very difficult – my ex didn't like it and I tried giving it up for him. But this money is for my daughter's future. So I won't stop for anyone."
Ultimately, being an escort means Andreia isn't tainted by the "single mum on benefits" label. "I've always paid my way. I could easily go on benefits, get a council house and sit around all day doing nothing but what example would that be for my daughter? Instead, she sees a beautiful mummy who looks pretty going out to work. One day I will tell her what I did to pay for her toys and for my university degree and I hope she will be proud."
By Alley Einstein & Su KarneyFor exclusive competitions and amazing prizes visit Reveal's Facebook page NOW!