You might think life in a refugee camp in Palestine is difficult and dangerous at the best of times.
But these young children know no fear as they play with a pair of lion cubs.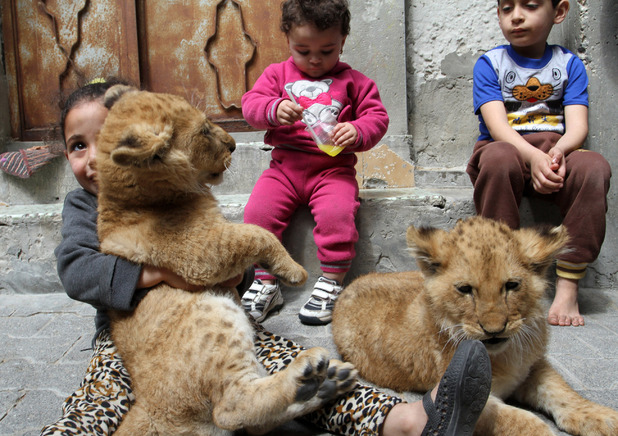 The furry felines are owned by their grandfather, Saad al-Jamal, at their home in the Al-Shabora refugee camp in Rafah.
The fluffy duo, named Mona and Alex, are just two months old and they are considered part of the family, even sharing their beds.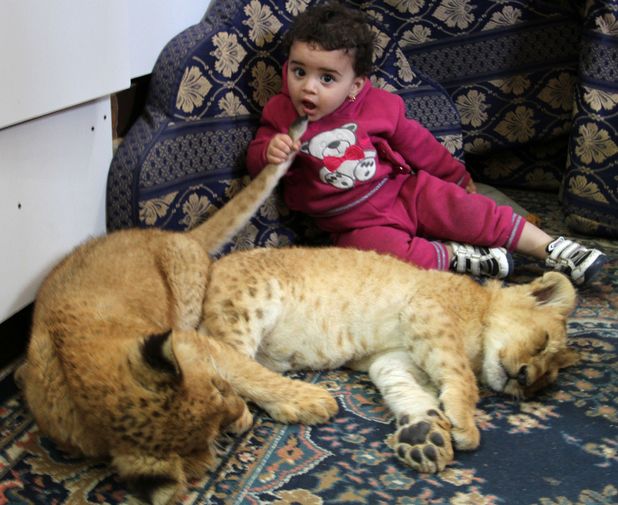 It has always been Saad's dream to raise lions and it is thought he acquired the cubs from Rafah Zoo.
Though they look adorable and friendly now, it may not be advisable to get up close and paw-sonal to these big cats when they're fully grown...
For exclusive competitions and amazing prizes visit Reveal's Facebook page NOW!