A couple have lost an incredible 22 stone - and have been given an award for their success!
Lesley Hutchinson and Chris Coulter have been together for 25 years and their weight has been creeping up for the past 15, after they swapped smoking for snacking.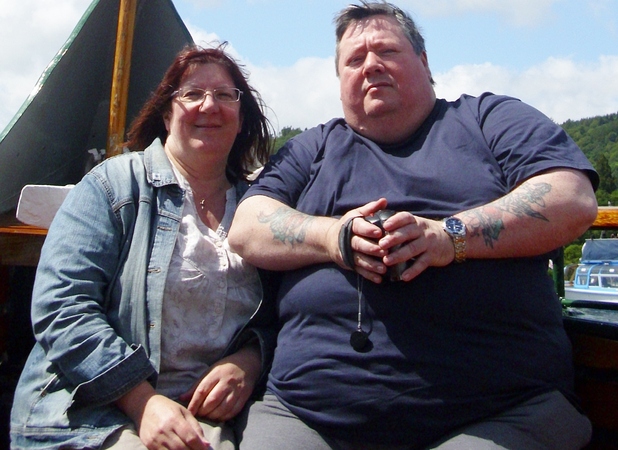 Chris, 51, said: "We stopped smoking and replaced cigarettes with snacks like crisps, sandwiches and pies. Around the same time we got a second car so didn't need to walk places anymore. Then when the kids – I have two daughters and Lesley has one daughter from previous relationships – left home, we fell into the habit of eating more takeaways and washing them down with a bottle of wine."
As well as their clothes size going up and up, the couple also suffered from health problems because of their extra pounds.
Chris, who, at 5ft 7in, weighed 29st 5lbs at his heaviest, was diagnosed with sleep apnoea, a potentially fatal condition which caused him to stop breathing in his sleep.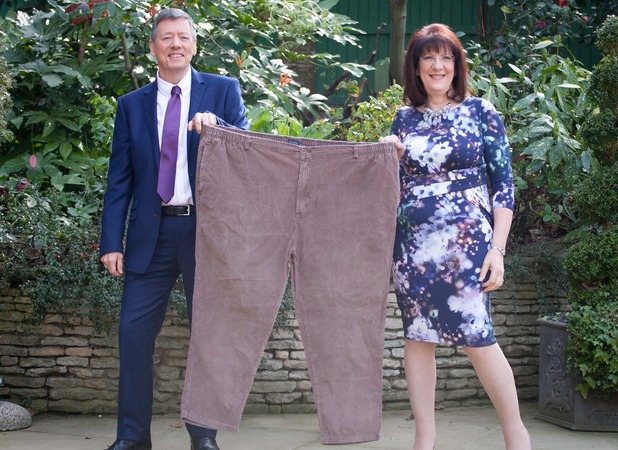 However, it was only after a couple of embarrassing incidents - when Chris broke a wooden chair at a family barbecue in 2010 and then couldn't fit into a hotel shower not long after - that his doctor suggested he join Slimming World.
"I was embarrassed and worried because I thought I'd be the only man in a roomful of women, so Lesley agreed to come with me," Chris said. "As soon as we walked through the doors though, we were warmly welcomed and made to feel comfortable – it was nothing like we'd expected."
Following the eating plan's advice, the pair swapped takeaways for healthy alternatives, like homemade cheeseburgers and low fat chips - and it worked.
In his first week, Chris lost 8lbs. Since then, he's dropped a total of 17st 2lbs and a massive 32 inches from his waist. Lesley, 55, has lost 4st 9lbs, going from 15st 4lbs to 10st 9lbs, and nows wears a size 12 at 5ft 3in, rather than a 22.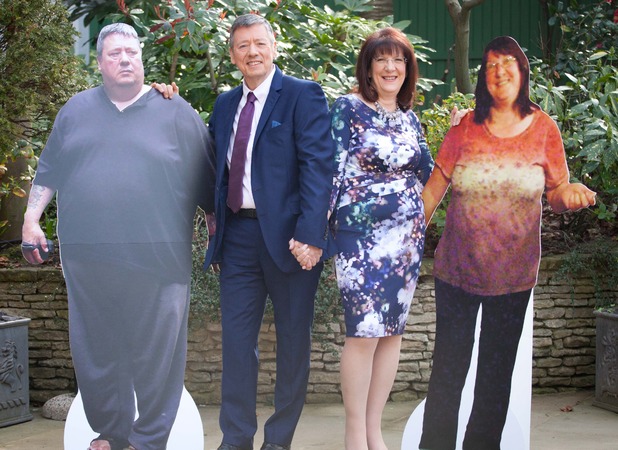 The couple 21st 11lb weight loss has completely changed their lives.
Lesley said: "We go camping in Wales every year. Before we used to just sit in our extra-large camping chairs and watch the kids running around. Now we're running around with them, swimming with them, and it's much more fun.
"We'd never been abroad as a couple, we wouldn't have dreamed of trying to go on a plane because Chris would never have fit into the seats. Now we've been to Venice and to Paris and we had a brilliant time. It's like a whole new world has opened up for us.
"My only regret is that we didn't do something sooner."
For exclusive competitions and amazing prizes visit Reveal's Facebook page NOW!