Spring is well and truly springing and we can't wait for the warmer months. We'll be ditching our tights, storing away our thick winter coats and organising plenty of barbecues and picnics in the sunshine – yay!
And what really signals the start of new season is the clocks going forward on 29 March. The days become longer and the mornings and evenings lighter - but it can interrupt your sleeping pattern.
To make sure the extra hour doesn't affect you, Bensons for Beds and The Sleep School have kindly shared their top tips for dealing with the change.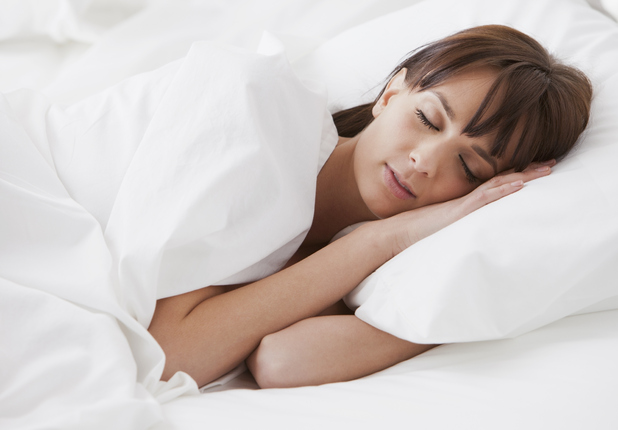 Get ahead
Three days before the clocks change, adjust your sleeping habits. Head to bed and get up 20 minutes earlier each day. By doing this, your body clock will already have adjusted to the new time when it happens. And if you have a baby or toddler, doign the same with their daytime naps, meals and baths can also help.
The night before
If you weren't able to change your body clock in advance, adjust your watch to the new time before you hit the hay and go to sleep an hour earlier than normal. By getting your recommended eight hours, you'll feel refreshed and rested the next day.
Wake up at the same time
Yep, losing out on that hour when the clocks go forward means we're all tempted to stay in bed longer. But it's vital that you get up at the same time you usually would – even if it's been a boozy Saturday night! Jump in the shower and tuck in to a healthy brekkie to kick-start your day.
Lighten up!
Light is important to keeping your body clock on time, so make sure you get some on the Sunday morning. Heading out for a stroll will tell your body clock that the day has started.
Hit the pavement
Grab those trainers and get running. The longer days mean there's extra time to fit in that exercise sesh you've been putting off and tiring your body will help you get quality snoozing time.
But remember, don't get active too late in the day, as this will raise your core body temperature at a time when it should be cooling, meaning you'll struggle to drift off.
Create the perfect sleep setting
Make sure your bedroom is just right for when you're dozing. The ideal sleep haven should consist of a quiet, cool, dark and comfortable room. Bliss!
For exclusive competitions and amazing prizes visit Reveal's Facebook page NOW!