Sabrina May dropped six dress sizes after she was mistaken for the curvy reality TV star from Essex
While many people would love to be asked for their autograph, for Sabrina May, it was very much a low point.
Because the man who wanted her signature thought she was curvy Gemma Collins. Although Sabrina loves the glamorous
TOWIE
star, she didn't have the confidence to carry off her curves.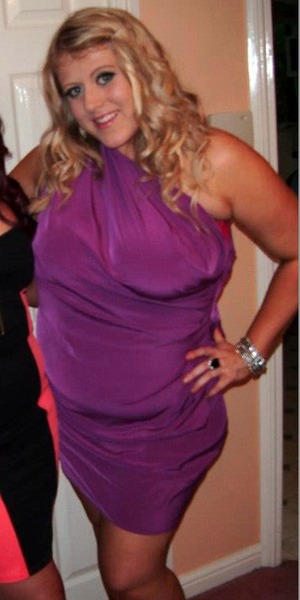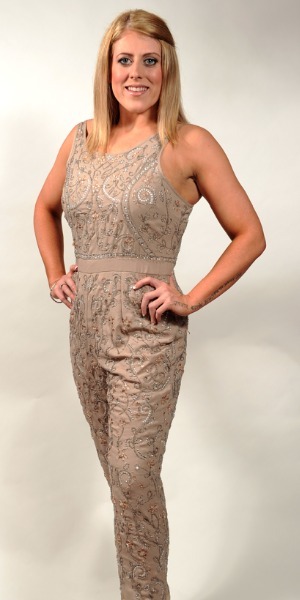 "My weight crept up for years," says the 29-year-old mum from Chelmsford, Essex. "But this was a massive wake-up call. I identify with Gemma – we're both blonde and bubbly – but I didn't want to be the same size."
When Sabrina, who is 5ft 4in tall, left college to become a florist, she started gaining weight. Nipping out at lunchtime, she'd pick up a mayonnaise-laden baguette, chocolate and crisps. Then for dinner she'd tuck in to huge homemade dinners with buttery mash.
"It was my lifestyle," admits Sabrina. "I took taxis everywhere and had creamy cocktails on nights out."
When she hit size 16, Sabrina dieted, attending weight-loss groups or swapping meals for smoothies. But whatever weight she lost, she put it back on and more when she fell off the wagon. "Even when I was dieting, I'd buy sneaky saveloys and keep a secret stash of chocolate."
By 26, she was a size 18 and faced a tragic warning when her much-loved father Paul died. "Mum and Dad didn't smoke or drink alcohol, so they joked food was their vice," Sabrina says. "Dad seemed healthy but doctors said being 26st contributed to his death."
But then Sabrina fell pregnant by her former partner and by the time she gave birth to her son, Taylor, now four, she was a size 22.
As her confidence dropped, she lived in leggings and baggy tops. When she did go out, she wore body control underwear and spent hours on her hair and make-up.
In March 2010, a man in a bar asked if she'd sign his napkin.
"I was confused but then he shouted: 'It's Gemma from TOWIE!'" says Sabrina. "I was so humiliated I signed the paper to get rid of him as quickly as possible. Gemma is a gorgeous girl but I had no idea I was that big."
At home, 16st 12lb Sabrina scoured the internet and came across Terri-Ann's 123 Diet Plan. It was a high-protein diet that came with online support – all for £16.50.
She signed up and within 10 days, she'd lost a stone.
"I couldn't believe how much food I was allowed – omelettes, yogurts, mince for lunch and chicken with vegetables for dinner. At first, I couldn't have carbs but I was so eating so much other stuff, it didn't bother me."
Sabrina lost seven stone altogether and found the courage to join a gym to firm up her saggy stomach.
Now size 10, she weighs 9st 12lb – and doesn't get compared to Gemma any more. "I feel more like Lydia Bright now," Sabrina laughs. "My new body is well reem!"
By Kelly Strange and Sarah Whiteley
For exclusive competitions and amazing prizes visit Reveal's Facebook page NOW!