Cintia Silva, 31, fled a poverty-stricken childhood in South America to earn up to £2,500 a night lap dancing around the world
"When people look at me with my designer dresses, Dior handbags and £50,000 Maserati sports car, they come to one conclusion. That I'm just another cold-hearted stripper obsessed by money.
But those people haven't walked in my shoes. They have never known what it's like to live in uncertainty, with no idea what the future will hold – or if they will even have one.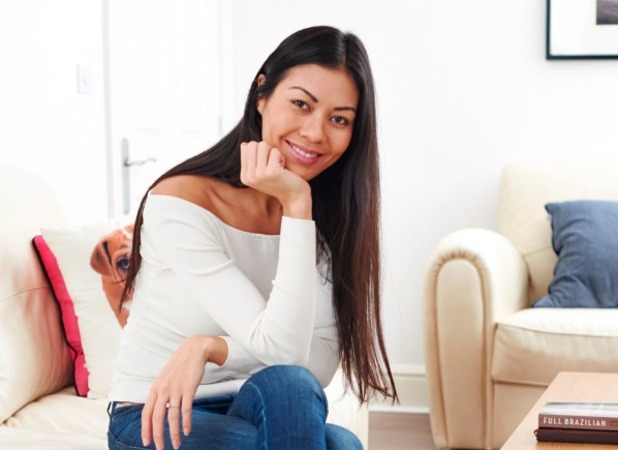 I spent much of my childhood feeling desperately alone, deprived of physical and emotional comforts. Stripping has not only made me very rich but it's given me a future and taught me to love myself. When I'm dancing, I'm in control and my clients don't have a clue how far I've come.
Growing up in a crowded, poverty-stricken town near Santa Catarina in Brazil, I lived with my mum and half-sisters, Larissa*, now 27, and Luana*, 25. I never knew my Japanese dad – we relied on a meagre income from my absent stepfather and the odd cleaning jobs my mum picked up.
Back then, we never knew that we were poor – everyone around us was just the same. We lived on beans and rice and thought a cheese and ham sandwich at the weekend was a treat.
Mum suffered with depression and, after she gave birth to twin boys when I was 10, she was so unwell that it fell to me to take care of my four younger siblings – washing, cooking and cleaning. Changing my baby brothers' nappies, I cared for them like they were my own.
Then, when they were four, tragedy struck. Our house caught fire when I was out and the twins were killed. Words cannot describe the pain I felt, like I'd lost a part of me. In my grief, it became my sole aim to leave Brazil and lead a different life.
At 5ft 9in, I was a tall and skinny teenager and aged 14 I was spotted by a model scout. A crazy few years went by, juggling school with scratching a living out of modelling assignments, but the best thing to come out of it was my daughter Adele*, who I gave birth to at 19.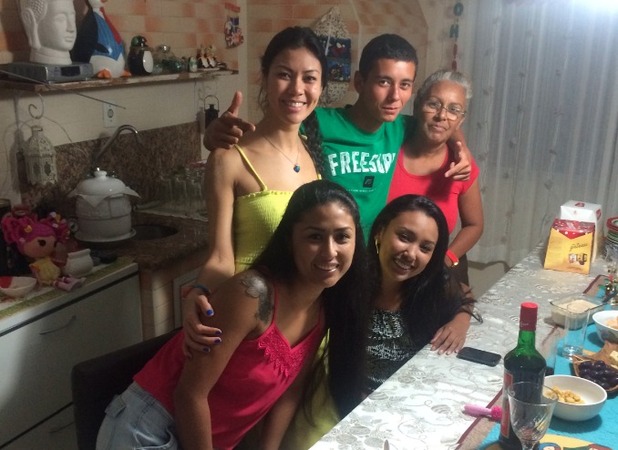 Becoming a mother made me realise that I didn't want to end up like my own mum, depressed and depending on other people for money. I wanted to be able to provide for my daughter. To be the best mum I could be, I needed to be happy, and that meant financial independence.
With my modelling career stalling, I decided to try my luck in Italy. But while other girls were snapped up, I was turned away from almost every casting. I missed Adele, who was being cared for by her father's parents – and felt like a failure.
Desperate and penniless, I went to stay with a friend in Madrid and that's when I met Grant*. I heard his gorgeous Irish accent before I saw his handsome face. There was an instant connection and after he returned to the UK, we spoke all the time. Within weeks he'd asked me to live with him and in October 2008 I moved into his house in Birmingham.
As a businessman, Grant had more than enough money to support us both and he made it clear I'd want for nothing. That wasn't me – I had to be independent. But what could a former model who didn't speak much English do?
A night out with Grant gave me the answer. After dinner and drinks, we weren't ready for the evening to end and we'd ended up in a strip club.
I got chatting with one of the dancers and was amazed when she told me how much she enjoyed it – and what great money she made. In Brazil, stripping was a short cut to prostitution, but here it seemed a very different story. She told me there were cameras and bouncers everywhere – the customers could look but never touch. It was all about selling a fantasy, not sex.
Intrigued, I decided I wanted to give it a go. With Grant's approval, I got in touch with a local club – and I've never looked back. Though I had a slow start, once I created my alter ego Gabriella, my earnings rocketed from £60 a night to up to £2,500. Within a year I had enough to bring my daughter to live with us and give her everything I couldn't afford in Brazil.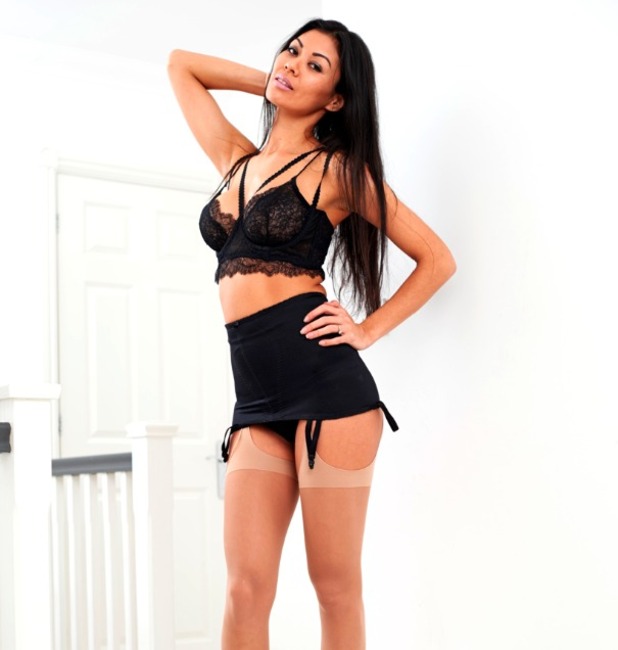 In time I got used to lap dancing for famous faces and Premier League footballers. I travelled the world, was lavished with gifts by my "regulars" and made a lot of cash. In New York, one VIP paid $1,900 (£1,200) to sit with me for one hour. On another night, in Stringfellows in London, a famous client paid £14,000 for a private room with me and two other girls. We danced in our G-strings and drank champagne all night.
I would be lying if I said there haven't been some low moments, being abused by drunk men, both verbally and physically.
But being a stripper has given me a lifestyle I never thought possible. I'm able to send money back to my family in Brazil every month, provide for Adele and build up a portfolio of property to secure our future. And I've just had my book about my life, Full Brazilian, published.
But I know my stripping days are numbered. At 31, I'm getting a little old for this business and I've decided I'll hang up my glittery G-strings once Grant and I marry later this year.
Truthfully, I'll be sad to say goodbye to that chapter of my life. So much has happened since I was that penniless girl in Brazil.
But I can't wait to see what happens next."
Full Brazilian by Cintia Silva with Teena Lyons (Nero, £9.99) is available on Amazon
For exclusive competitions and amazing prizes visit Reveal's Facebook page NOW!