We all LOVE a romantic treat. Whether it's TOWIE's Ricky Rayment travelling 200 miles to bring girlfriend Marnie Simpson a McDonald's to Kanye West organising fireworks and a full orchestra to propose to Kim Kardashian, there's nothing quite like being cherished and adored.
We write about super romantic celebrities and their sweet gestures everyday on
Reveal.co.uk
so we're totally thrilled to now be helping
Mills and Boon find the Most Romantic Hero or Heroine
among you!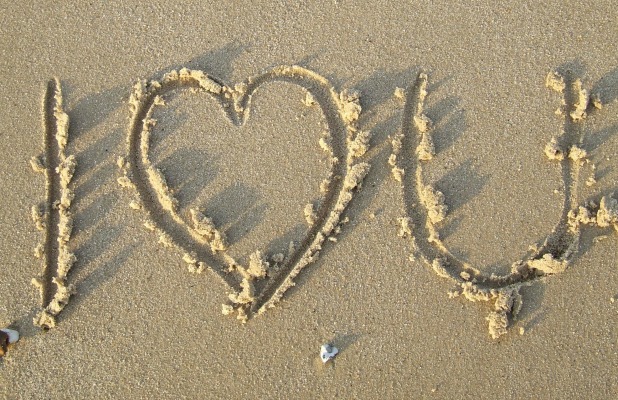 This is YOUR chance to make sure your loved one gets the recognition they deserve. Whether it's your boyfriend, girlfriend, husband, wife or even a friend who has helped you find love, we want to hear YOUR romantic stories!
Mills and Boon have launched a brand new Romantics Awards which will recognise all the most romantic people and places in the UK from the most romantic wedding venues to holiday destinations to bars.
We're helping them find the Most Romantic Hero or Heroine. If you have a fabulous story that makes your friends go 'aww' every time they hear it we want to know!
So, how do you nominate someone?
Head over to the
Mills and Boon Romantics Awards entry page right here
to fill in your nomination. You'll be asked to explain your nomination and you can upload a picture if you like. (You can ignore the bit about entering a website.)
It doesn't have to be an expensive romantic gesture: we just want to hear about what your loved one has done that's made you feel super special this past year.
You can view full Terms & Conditions at the bottom of this article.
What happens next?
Nominations are open now so make sure you get your votes in before they close on 22 March. A panel of judges will whittle down the nominations to a longlist of ten, which will be open to public voting until 20 April.
The judges will then look at the top three in each category and choose their winners! The awards will be handed out at a glitzy ceremony on 29 April.
Exciting!
What do you win?
The winner of the Most Romantic Hero or Heroine Award will get a free night at the winner of the The Most Romantic Venue, with dinner and breakfast included.
Here at
Reveal.co.uk
, we're sponsoring the 'Most Romantic Hero or Heroine Award' but the other categories include:
- Most Romantic Restaurant or Bar
- Most Romantic UK Destination
- Most Romantic Wedding Venue
- Most Romantic UK Venue
- Most Romantic Hero / Heroine
- Most Romantic UK Experience / Activity
- Most Romantic Gift
- Most Romantic View
- Blogger's Award
- Most Romantic Classics
- Mills & Boon Author's Award
The judging panel consists of ten people who all know and understand romance, including sex and relationships expert Tracey Cox and bestselling Mills and Boon author Sharon Kendrick.
Joanna Kite, Marketing Manager at Mills & Boon said: "We have a wonderful panel of judges bringing experience from all areas of romance. They are as passionate as we are in creating the ultimate directory of romantic things to do in the UK."
Full T&C:

The Mills & Boon Romantics 2015

Terms & Conditions

1. Entry requirements at romanceawards.millsandboon.co.uk form part of these Terms & Conditions.
2. Information given on the entry form may be used in any publicity for the Awards. All factual information will be cross-checked with the nominee.
3. All valid nominations received by the closing date will be eligible for public voting via www.millsandboon.co.uk/theromantics . The most popular three entries in each category will then be shortlisted for judging by the pre-agreed judges panel.
4. The final selection will be made by our judging panel, based on (i) potential for romance (ii) originality and (iii) quality
5. Nominations close on March 22nd. Voting begins on March 24th 2015
6. The awards ceremony will be held on April 29th 2015
7. Timings are subject to change.
8. Incomplete or invalid entries that do not fit the category for which they have been nominated will be excluded.
9. The judging panel's decision is final and no correspondence will be entered into in respect of the validity of this decision.
10. Harlequin (UK) Ltd are permitted to exclude or disqualify late, incomplete or multiple nominations, or those that do not fit the category for which they have been nominated.
11. All shortlisted entries and winners may be asked to take part in publicity for the Awards. This will be agreed individually.
12. Harlequin (UK) Ltd reserves the right to (i) cancel and/or withdraw these Awards and/or (ii) amend these Terms, at any time without notice.
13. To the fullest extent permitted by applicable law, in no event will Harlequin (UK) Ltd be liable for any loss, damage or injury arising under or in connection with these Awards.
14. These Terms are governed by English law, and entrants agree to submit to the exclusive jurisdiction of the English Courts in relation to all matters arising under or in connection with these Terms.
15. A selection of prizes will be awarded to voters. Please see separate T&Cs for details when prizes are confirmed.
http://www.millsandboon.co.uk/Content/ContentPage/11