Super-brave Jordan Wills gets paid £40,000 for being a paintball target!
The fearless student beat an incredible 10,000 rivals to land the position as Human Bullet Impact Tester.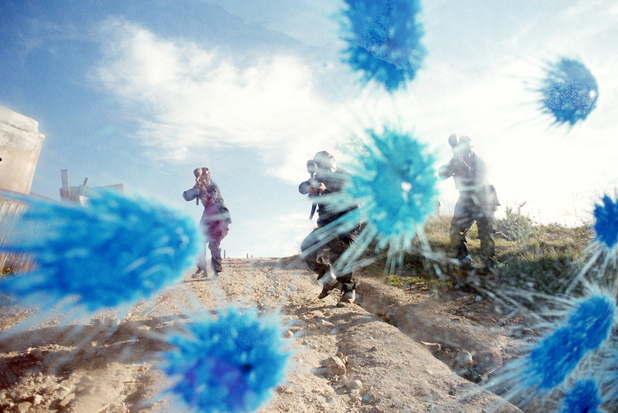 Who'd have thought so many people would want this job?!
The 19-year-old from Croydon has to stand still while colleagues fire at him to make sure new batches of bullets aren't too hard for the public.
Jordan, who studies computer graphics at Kingston University, was quoted in the
Daily Star
talking about his unique job: "When people find out what I do, they think I'm crazy – but I love my job."
And, despite being left with red marks from the "bullets", he insists it doesn't hurt that much: "It's not as painful as people think. It stings for maybe 10 seconds and then it's gone. The hardest part is the anticipation when you know it's coming."
And he can't cheat by wearing padded clothing. Jordan dresses in just a T-shirt and trousers while shooters hit him from just 25 feet away, at a huge speed of 280 feet per second. Eek!
Jordan's boss, Justin Toohig, said: "I can't believe how many applications we got. Emails were coming in from all over the world."
He added: "Jordan's a great guy. He can take the bullets like a man and doesn't whinge at all. But this is a controlled environment and safety is extremely important to us. We'd never recommend for anyone to emulate this on the playing field or at home."
Hear that? DON'T TRY THIS AT HOME!
For exclusive competitions and amazing prizes visit Reveal's Facebook page NOW!