Donna Cook, 28, was asked twice to turn off her newborn's life support. Now Emelei-Faith's turned one, the mum-of-four is glad she ignored doctors' advice
"Having doctors ask you for permission to turn off your newborn daughter's life support machine is an indescribable moment. It hits you in the heart as powerfully – and painfully – as any physical punch.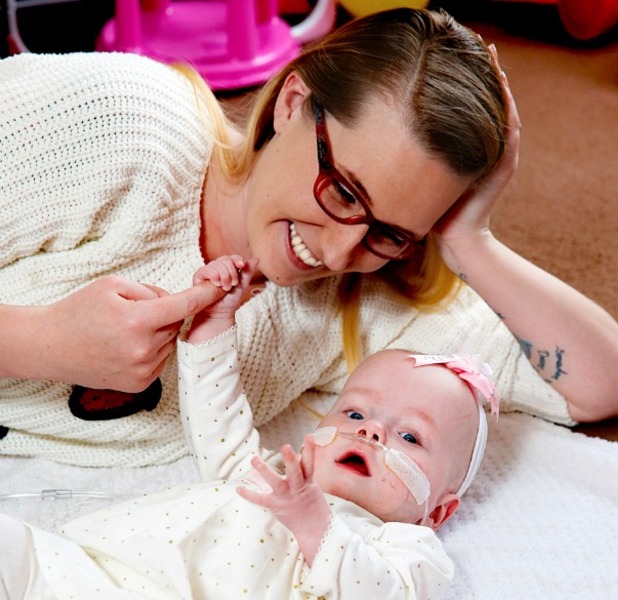 But when medics said our little girl wasn't strong enough to survive, my partner Anthony Bell and I refused to give up. We were determined to give her every chance we could. And against all odds, she survived.
I knew as soon as I fell pregnant with Emelei-Faith this time would be different. Carrying my three boys – Tavis, 10, Kaiden, eight, and Hartlei, six – had been so easy.
But with my fourth pregnancy, I started bleeding and vomiting when my period was just five days late. When I wasn't in the bathroom at our home in Northumberland, I was on a drip in hospital.
By the time I was 23 weeks pregnant, I was in so much pain, I thought I was dying. Anthony, 29, called an ambulance, which whisked me to Sunderland Royal Hospital.
There, doctors discovered I had swine flu, pneumonia and an undiagnosed tropical disease. I was so ill, my placenta had detached, causing the blood loss.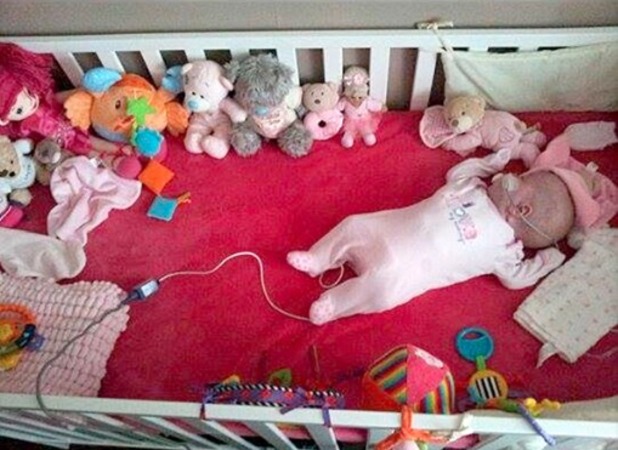 I was given steroids to strengthen my unborn baby but it became clear I was too ill to keep her inside of me.
At 24 weeks, at twenty past midnight, I was given an emergency C-section. Scarily, if Emelei-Faith had been born half an hour earlier, it would have been before the 24-week cut-off point and the medical team wouldn't have done anything to save her.
I spent the next 13 days in intensive care. Unable to see my daughter, nurses brought me photos of her. But when I finally laid eyes on Emelei-Faith, I realised none of the pictures had shown how tiny she was.
Born at 1lb 6oz, she'd dropped to 1lb 1oz and the hat she was wearing looked more the fingertip of a glove. Unable to breathe independently, she was on oxygen and fitted with a feeding tube.
Just a couple of days later, before an operation on her bowel, doctors told us she was too fragile to survive the trauma and suggested switching off her life support.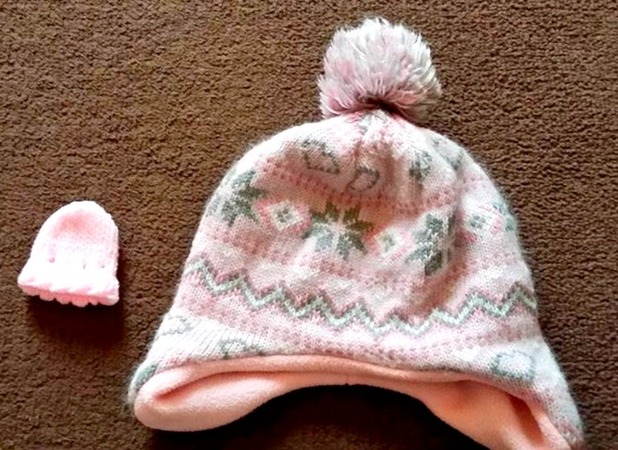 Anthony and I simultaneously shook our heads. There was no way we could give up on our little girl. And we were right not to – she made it through the surgery.
As Emelei-Faith battled through six more operations, we struggled to stay strong when, on top of everything, Anthony lost his job because of all the time he'd needed to take off.
As the weeks turned into months, other babies arrived, got better and were allowed to leave, but we still remained in intensive care. For a second time, doctors warned us to say goodbye when they couldn't find a vein to insert Emelei-Faith's feeding drip.
But again, she defied the odds and at 12 weeks, I was finally allowed to hold my daughter.
Doctors stress the importance of skin-to-skin contact and incredibly it seemed to work – from that moment, she began to improve. She started to put on weight and breathe on her own.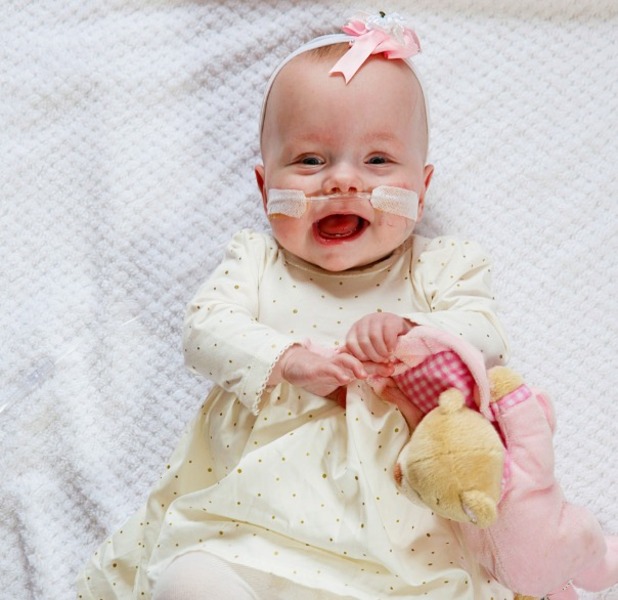 After seven long months, we were finally allowed to take her home. "Is she here to stay? Are we really allowed to keep her?" her brothers asked, tip-toeing around like she was a porcelain doll. When we nodded yes, they burst into tears.
Since then, Emelei-Faith, who just turned one, has grown stronger every day. She still has no immune system, so we can't take her to the park or have lots of visitors, and she still wears clothes for 0-3 months.
But even though she's tiny, the hat she wears now looks huge compared to the thimble-size one she wore in hospital and proves how far she's come.
With her big blue eyes and huge smile, Emelei-Faith charms everyone she meets and she already has her big brothers wrapped round her little finger.
When doctors told us to say goodbye to her, it was far from the end. It was just the beginning."
By Kim Willis and Sarah WhiteleyFor exclusive competitions and amazing prizes visit Reveal's Facebook page NOW!