While online dating is booming, one girl went for a much more direct approach to catching a man - by posting a hand-painted notice of him on the beach!
Glasgow backpacker, Sarah Milne, spotted New Zealander, William Chalmers, running with his dog by the sea in Picton, Marlborough.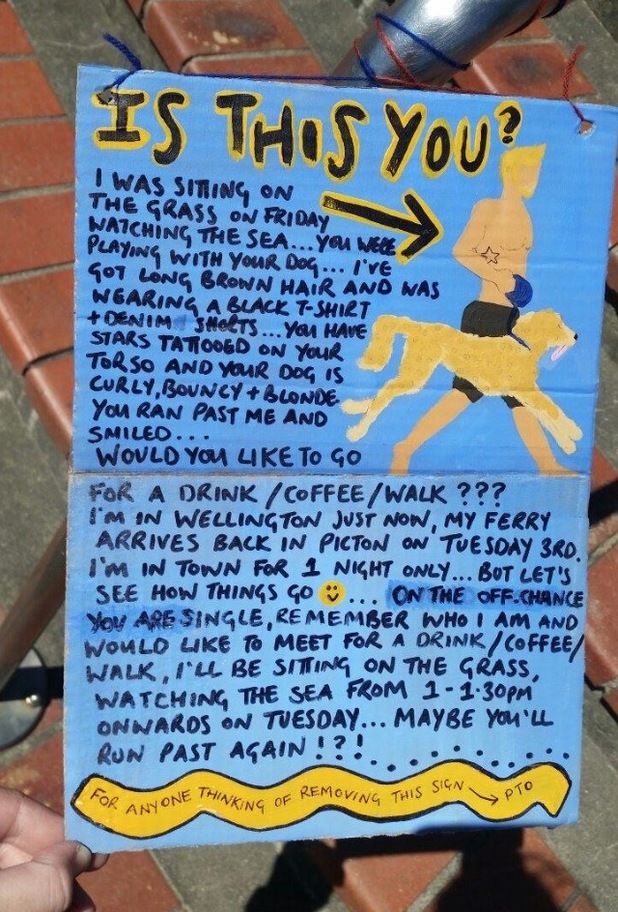 Although the two didn't speak, he obviously left quite an impression, as Sarah, an artist, decided to track him down.
On her painted poster, she'd written: "Is this you?" and described the mystery lad as having "stars tattooed on your torso and your dog is curly, bouncy and blonde", as well as drawing a picture of him and his dog.
Sarah added: "I'll be sitting on the grass watching the sea from 1 – 1.30pm onwards on Tuesday…Maybe you'll run past again?!"
Incredibly, in just a few days, the romantic request went viral and the pair ended up meeting up yesterday (3 March)!
William turned up to the beach to meet Sarah with a bottle of bubbly to introduce him and joked: "You could have just asked for my number."
It was William's housemate who worked out it was him - and woke him up at 3am to tell him!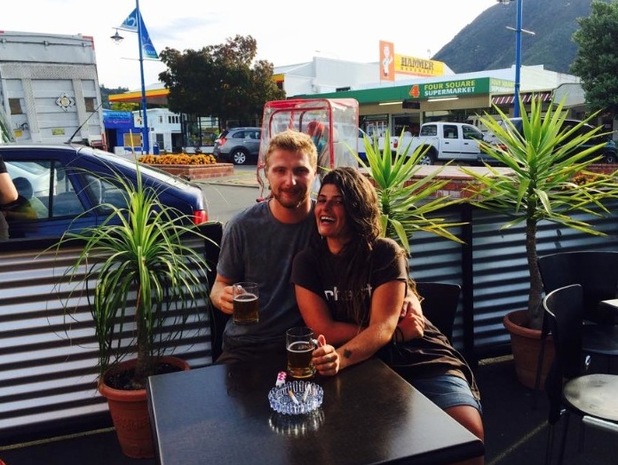 William was quoted in the
Daily Star
explaining: "He knew it was me because I'm the only guy in Picton who has star tattoos, Johnny Bravo hair and a labradoodble."
He asked Sarah out in front of a cheering crowd who had gathered to witness the couple meet.
And the couple-in-the-making enjoyed their first date together at local eatery DA's Barn Restaurant and Bar last night.
We can't wait to hear if there's a second one on the cards....
For exclusive competitions and amazing prizes visit Reveal's Facebook page NOW!