It's a question that divides the nation: what makes the perfect bacon sandwich?
Well, a new survey has revealed that Brits' preferred sarnie combines white untoasted bread, smoked bacon and brown sauce.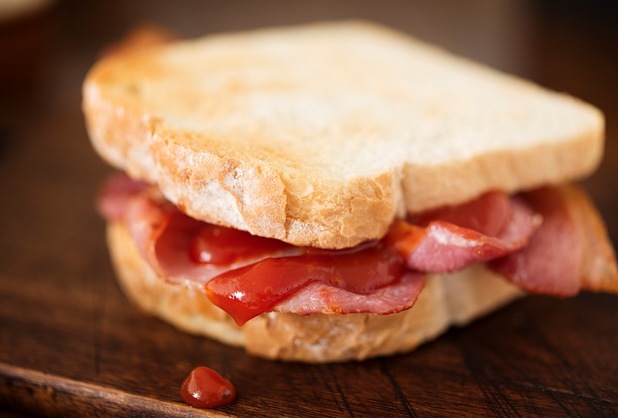 Although brown bread is cited as the healthiest of breads, it gained just six per cent of the vote as one of the major components of our favourite breakfast. Instead, a quarter of us opted for white bread, making it the clear winner. Well, if you're having a bacon butty, you might as well go all out, right?
We were also surprised to see that there were some weirder options in the poll. While some Brits swap sliced bread for the likes of sourdough or tiger bread, a few claimed that Belgian waffles were their favourite wrapping. Really?
And when it comes to sauces, there's a clear geographical difference. Those in the East of England and Wales prefer good old tomato ketchup, whereas those in the West England would rather brown sauce.
It also found that Jamie Oliver's preference of toasting bread beforehand isn't widely popular. Instead, 58 per cent want their bread plain and untoasted.
Jazz Gakhal, who is head of Direct Line for Business who carried out the survey, said: "The nation has spoken and declared their preferred bacon butty recipe. The humble butty inspires passion and debate."
However you like it, this has made us really, really want a bacon sarnie. Guess what we're having for brekkie tomorrow…
For exclusive competitions and amazing prizes visit Reveal's Facebook page NOW!