In a horrifying hospital mix-up, new mum Sophie Serrano was sent home with the wrong baby…
Imagine giving birth to a gorgeous little girl, who you take home, look after, care for and love with every inch of you. You feed her, kiss her scraped knee better and tuck her into bed at night.
Then imagine the cruel whispers about how your child doesn't really look like her father and 'jokes' that she might be the "postman's child". Eventually you organise a paternity test. To your complete horror, the results show there is no genetic link between your child and your partner. And, even worse, she's not related to you either.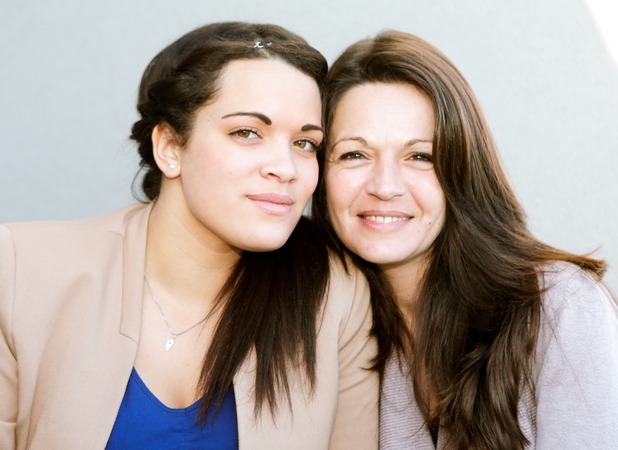 It sounds like something out of a nightmare, too awful to be true. But this is exactly what happened to French mum Sophie Serrano. Tragically, her baby was switched at birth with another newborn and only now, 20 years on, have they received any sort of compensation for the total devastation they have experienced.
It started in 1994 when Sophie, now 38, gave birth to a girl in Clinica Jourdan, in Cannes, France. As she was jaundiced, the newborn was put in an incubator under an ultraviolet light, next to another girl born on the same day.
When her daughter was returned to her, Sophie commented that her skin was darker than it had been and her hair was longer. However, the nurse dismissed her concerns. "That's what happens under the lights," she was told.
As Sophie returned home and was swept up in the life of a new mum, these worries were no doubt quickly forgotten.
However, as her little girl Manon began to grow up, rumours began to circulate in the village about how little she looked like her father. Things became so bad, that when her daughter turned nine, Sophie organised a paternity test to resolve any doubts.
However, instead of confirming Manon's parenthood, the test ripped apart everything the family believed to be true. Not only did Manon's genes not match the man she believed to be her father, but neither did they correspond to Sophie's either.
"Straight away, my mind leapt back to that hair and it was as if things clicked into place," said Sophie. "The clinic had given me the wrong baby. Immediately I felt terrified. What if the other parents wanted their baby back?"
After three weeks, Sophie found the courage to tell her daughter, who was understandably traumatised by the news.
"She cried and cried, she was petrified she was going to be taken away from me. I tried to be strong and reassure her but deep down, I was scared too."
After further investigations, the family who had been given Sophie's biological daughter were tracked down. The two families met, but although Sophie was glad to see her biological daughter was happy and well cared for, it was clearly a strange situation – not only for the mums.
"It was a pretty disturbing moment," Manon, now 20, admitted. "You find yourself in front of a woman who is biologically your mother, but who is a stranger."
Maybe surprisingly, there was no talk of them 'swapping back'. And, after a couple of years of meeting up, the two families – the other has chosen to remain anonymous – eventually drifted apart.
"We tried to forge a link, to find a place for the other in the lives of our respective families, but it didn't work," said Sophie. "It was too difficult, so we each went our separate ways. It's been too upsetting."
However, one thing the two families decided to do together was to try and get justice. French courts had decided that they couldn't launch criminal proceedings, so Sophie and the unnamed family opted to pursue a civil case, suing the clinic for €12 million (£8.9 million) in damages.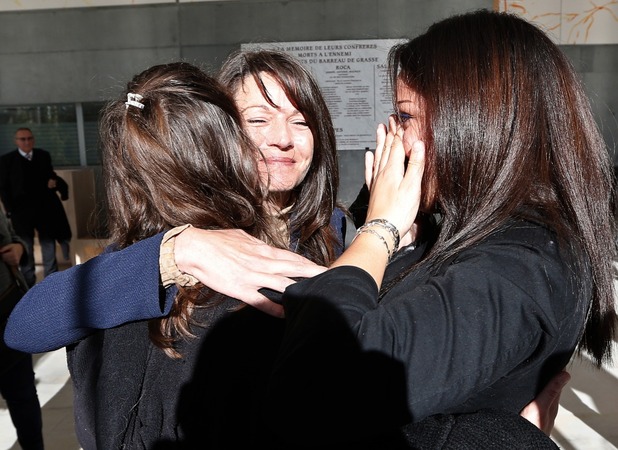 After 10 years, the families finally won their case earlier this month, after a spokesperson blamed the mix-up on a staff member who had been found to be a 'chronic alcoholic'. However, the families were only granted around €2 million (£1.5 million) in damages, a far cry from what they believed they deserved. Still, Sophie is delighted to have finally seen justice done.
"After so many years, the error has been recognised. Now I'm cleared of everything. I've no reason to feel guilty for anything any more. I feel liberated, vindicated."
And, thankfully, despite everything Sophie and Manon have been through, this whole tragic situation has actually brought them closer together.
"Our relationship is more than close. We were so afraid to lose one another that we realised how much love we have for each other. We don't need the same blood to feel part of the same family."
DR ANNA SYMONDS, A CHILD AND ADOLESCENT CLINICAL PSYCHOLOGIST, SAYS:
"It is devastating to think what these families must be going through – but it's really no surprise that each family has decided to keep the child they brought up.
Bonding with children is ongoing but is most critical from birth into toddler-hood. Everything you teach them and the way you treat them goes into making a blueprint for the type of person they're going to be and how they see the world and other people.
As with building a house, you can make tweaks later on but the foundations will generally remain the same throughout their lives.
The bond between the primary caregiver, traditionally the mother, and child is vitally important because they are the one who breastfeeds (or feeds them) and is the initial caregiver both practically and emotionally.
As with adoption, it is possible to form similar bonds with an older child but this can be a more complex, lengthier process."
For exclusive competitions and amazing prizes visit Reveal's Facebook page NOW!