We can't take our eyes off these two baby mongooses snuggled up in a coffee cup together – aww!
And it's no wonder they're small enough to squeeze in there together. Mumbles and Wiggles are not even a month old, after they were born on 30 January at Exmoor Zoo.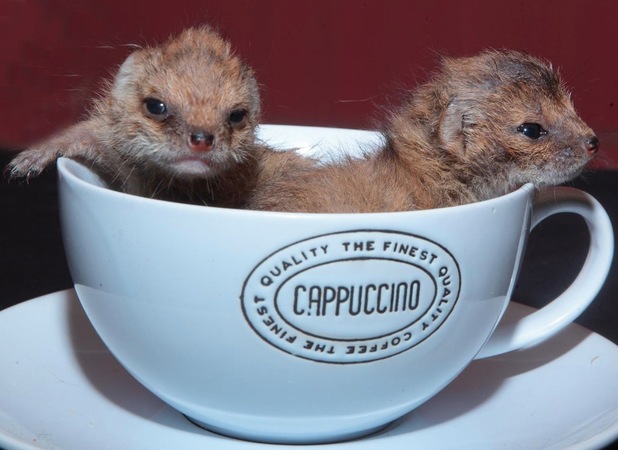 The brothers are yellow mongooses and were given their cute names after they began to show their own unique personalities at feeding time. But being so young, we bet their characters will start shining through even more in the coming weeks.
And they're even more special because most yellow mongoose babies don't survive this long and zoo carers had to step in to hand-rear this delightful duo.
Danny Reynolds, curator at the zoo, said: "Exmoor Zoo has looked after this species for over 15 years now but this is the first time we have successfully been able to get babies to this age.
"The parents have had one litter in the past, but as they are a very old couple the mother's milk dried up after 4 days. This time we intervened and the zoo's co-owner Lynn Reynolds has been hand rearing them since."
Hopefully with a bit more TLC, these two loveable little ones will continue to thrive!
By Emma StanochFor exclusive competitions and amazing prizes visit Reveal's Facebook page NOW!