One randy owl has been causing chaos in a town as he keeps swooping on residents he thinks are potential mates!
Synwell, an eagle owl, took up residence in Wooton-under-Edge, Gloucestershire, two years ago but he seems to be a bit confused, as he keeps dive-bombing people in a bid to woo them.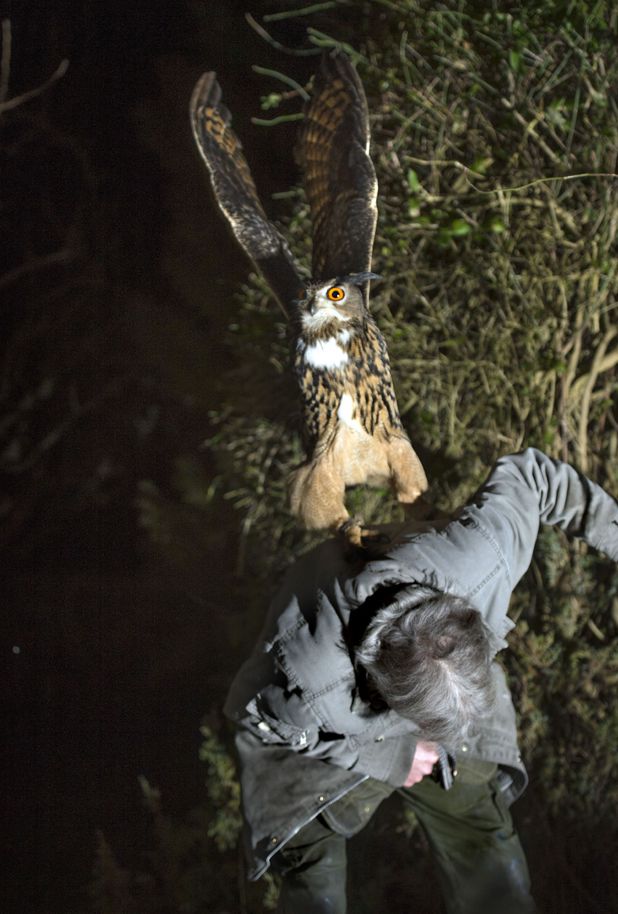 But his lusty lunges are slightly misguided, as his "enthusiastic" efforts have ended in injury.
He's even managed to break one local lady's arm. The 70-year-old, Sue Dunn, tried to grab a snap of the giant bird but tripped and fractured her right forearm when he swooped at her.
Sue was quoted in the
Daily Mail
explaining: "He drew his wings up and took off – flying straight at me.
"If he was being romantic, he should have gone to Specsavers. I had no time to run from him, he just dive-bombed me. He's certainly got no fear of humans."
And it's not just Sue that Synwell has been lusting after. Another two residents, Margaret, 74, and Robert, 66, have also received amorous attention from him.
Robert said: "We were so shocked by the incident that my wife won't go outside the house now without an umbrella for defence. If he comes at you, there can be no warning."
However, the bird of prey, who has a huge 5ft 6in wingspan, is still popular in the Cotswold town.
Residents have created a Facebook page for him and he has a rather impressive 457 followers.
Jemima Parry-Jones from the International Centre for Birds of Prey explained why Synwell can't resist flirting with humans: "Captive birds think their mother was human, so new humans are potential partners, hence it flies at them."
Maybe there's an owl version of Tinder that he can try instead?!
For exclusive competitions and amazing prizes visit Reveal's Facebook page NOW!