We're starting to think about our music festival plans here at Reveal as headliners begin to emerge for the major events. That means camping, rain (inevitably), festival fashion, lots of friends and, um, love?
Yes! We've found a string of couples who managed to find love at a music festival. Aww! And this is February, after all, the month of romance!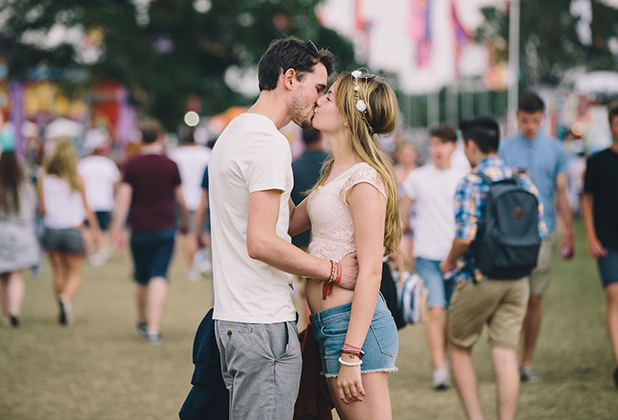 As these couples prove, you really can find The One in the most unlikely of places. (Does this mean we'll have to really think about our festival fashion and having perfect make-up when we're camping in the rain later this year?!)
All these couples met at the Isle of Wight Festival… is there something in the air there?! The beautiful island is also where Benedict Cumberbatch wed his partner Sophie Hunter at the weekend.
Read their stories and get some inspiration!
Sian Hopkins-Smith
Sian met her husband Richard at Isle of Wight Festival in 2006. Both had bought tickets to attend the festival alone and before arriving, they started chatting on a forum as part of a large group of other solo attendees.
They met in person at the festival grounds… and well, never looked back!
"We spent most of the weekend together, and then he put his arm around me whilst watching Foo Fighters on the main stage on the Saturday night," says Sian.
"We hit it off and started dating. He lived in Cambridge and I was in Cardiff. We used to see each other every weekend and we got in engaged in August 2007. I moved to Cambridge in 2008 and we got married in 2010. We'll be at the festival this year to celebrate our 9th year together"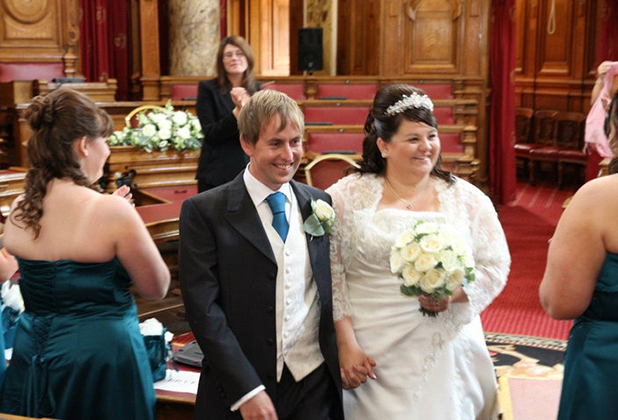 Verity Davison
Verity was attending the Isle of Wight Festival in 2011 with pals when she kept bumping into the same guy all weekend. Random, right?! But perhaps it was Cupid's plan all along! They eventually started talking while watching Boy George performing.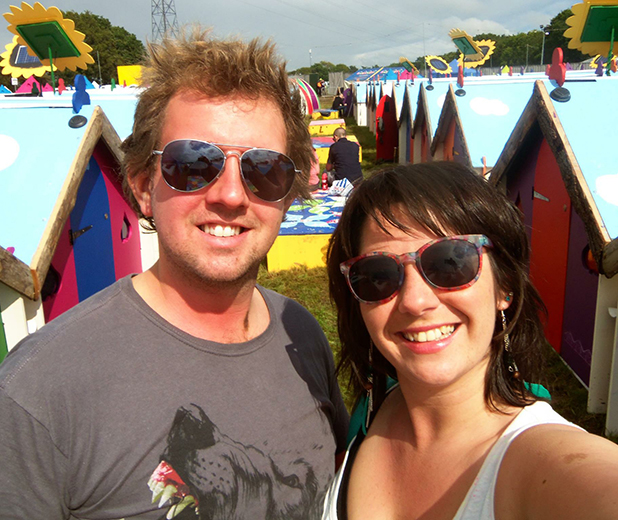 "It was the first time we'd both been to a festival, we both bumped into each other all weekend randomly and it turned out he was working near where I lived. A month later we had our first date, three months later we were engaged," she says.
She adds: "We caught The Script's plectrum at the festival which was really special. Our wedding song was 'Kaleidoscope' by The Script."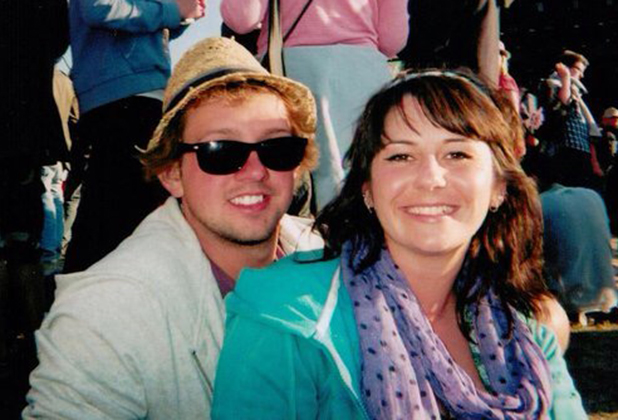 Chantelle Grace
Chantelle was attending the festival with friends in 2010 when a man called out a compliment to her as she passed him. "He told me I was the most beautiful girl in the world as I walked past him," she remembers.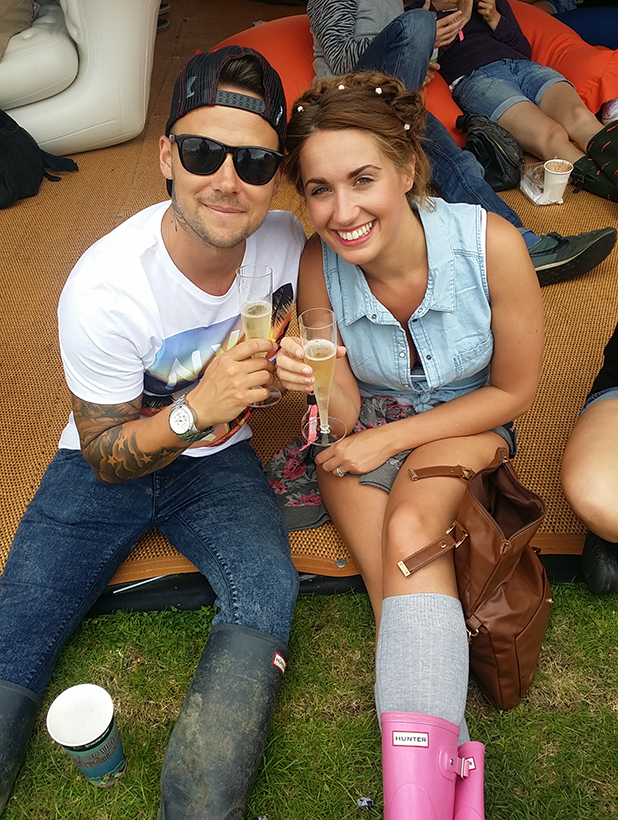 That was that, she didn't think anything more of it… until randomly ten months later they ended up going on a date together and realised they'd already met! In what must be the most amazingly random thing we've heard in a while, the couple were later set up on a blind date.
"We went on a blind date, as I had added him on Facebook, as we had both recently become single. A friend of a friend suggested it! I searched for him on Facebook and found him attractive, not realising I had seen him before," says Chantelle.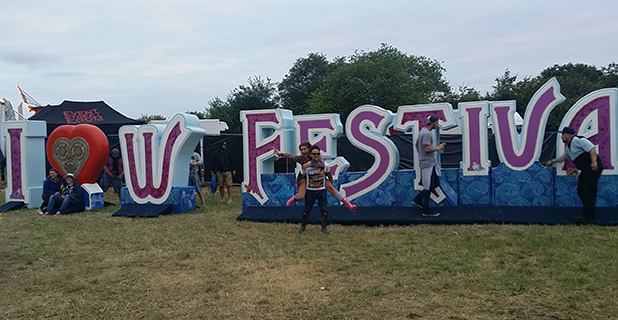 "On our first date, he kept saying he recognised me and he couldn't believe we hadn't met before! It was only a couple of weeks later, when he was looking through my profile pictures on Facebook that he realised! He said, 'I know where I recognise you from!' I said 'Don't tell me that you were the guy who told me I was the most beautiful girl in the world?!'
"He couldn't believe it! He knew he wanted to propose on the big wheel and he gave me a ring (that I still wear to this day) that was from the festival itself too!
Aww!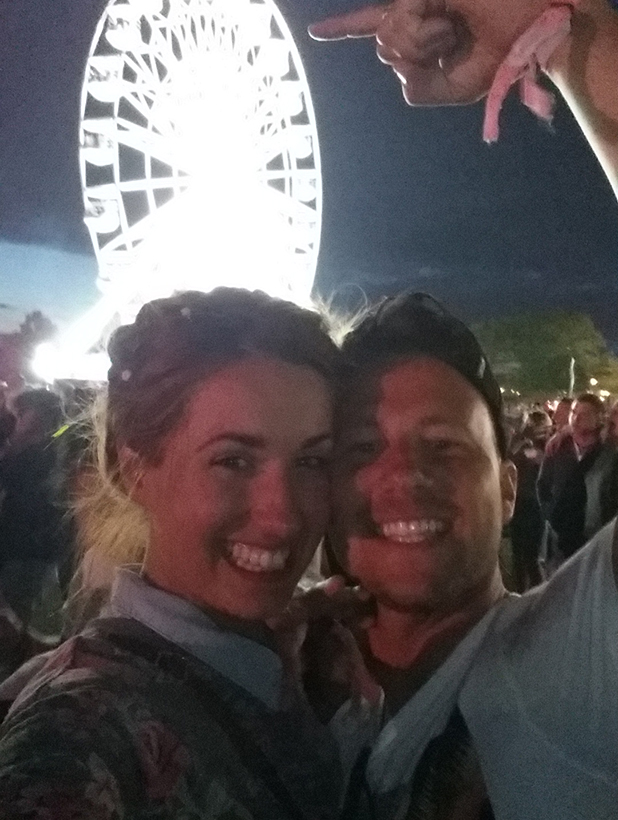 So just remember,
Reveal
readers, there could be love around the corner for you too at one of the big festivals this year!
Tickets for 2015's Isle of Wight Festival are on sale now here with Fleetwood Mac, The Prodigy, The Black Keys and more set to perform. Head to http://www.isleofwightfestival.com for more info.
For exclusive competitions and amazing prizes visit Reveal's Facebook page NOW!