A scarily high number of people have no idea how to help kids with something stuck in their throat
It's every parent's overwhelming instinct to protect their child – but would they all know how to act if their baby started to choke? Apparently not.
According to research by St John Ambulance, four-fifths of mums and dads have no idea what to do if their baby starts choking. More scarily, out of those who said they did know how to act, only 29 per cent knew the correct technique.
As choking, suffocation and strangulation caused the highest number of deaths in under fives between 2008 and 2013 and 40 per cent of the parents surveyed had witnessed their child choking, it's clear we need to know more.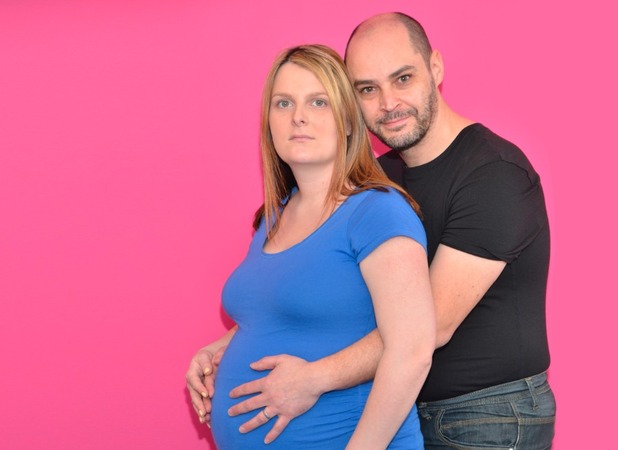 So the first aid charity has released a new advert, The Chokeables. In the ad, a doll, pen top, jelly baby and peanut – voiced by celebrities David Walliams, David Mitchell, Johnny Vegas and Sir John Hurt respectively – act out how to save a choking baby in 40 seconds. In one month, the advert is said to have saved 20 lives.
One woman who knows how important these skills are is Joanne Thompson, whose daughter Millie choked to death when she was just nine months old.
"I'd have loved to have been a stay-at-home mum but I had to go back to work as a quantity surveyor for financial reasons, so Millie had to go to nursery," says the 29-year-old from Stockport, Greater Manchester, who is now pregnant with her second child.
"We picked Ramillies Hall private school because it looked onto our back garden, the staff seemed lovely and it had the first aid qualifications required by OFSTED."
But on Millie's third day, Joanne's husband Dan received a call to say she was having trouble breathing and had been taken to nearby Stepping Hill Hospital.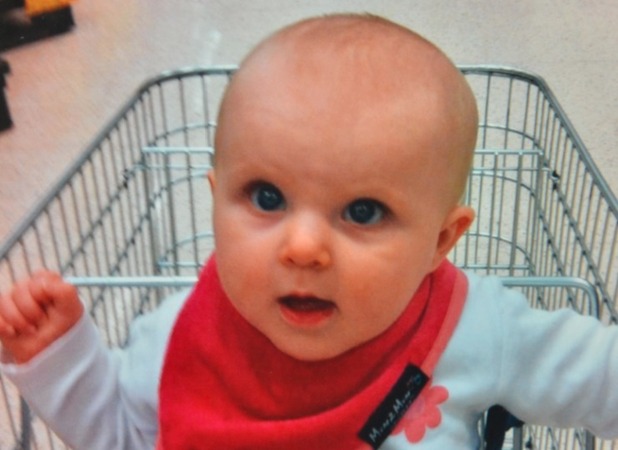 Dan, 41, was working away, so phoned his wife but by the time Joanne arrived at the hospital, Millie had already passed away.
"I went into shock and can barely remember what happened," Joanne says. "We later found out she'd choked to death on mashed potato from the shepherd's pie she was having for lunch. We could hardly believe it, she'd never had any trouble eating."
Incredibly, this isn't unusual. Over 75 per cent of the reported cases of choking related to food, while 14 per cent choked on vomit and nine per cent on toys. But what hit Joanne and Dan hardest was that, despite their paediatric training, the nursery staff couldn't save their daughter.
"It was absolutely devastating. We never imagined this could happen when we dropped her off at nursery that day. We just couldn't understand it."
An inquest found that "nothing could be done" to save Millie and ruled that she died of misadventure. However, this did nothing to ease Joanne and Dan's grief.
Shattered by the loss of their child, the couple couldn't bear to return to their home filled with Millie's toys and happy memories so stayed with family until they bought a house in a different area. However, they decided to turn the tragedy into something positive by setting up Millie's Trust, a charity dedicated to providing education and training in first aid for babies and children.
|Everyone who's around little ones should know how to help them in an emergency – the Chokeables is a great starting point," Joanne says. "If we can save anyone going through the heartbreak we've experienced, our hard work will be worth it."
For more information, visit
milliestrust.com
THE ST JOHN ADVERT IS ALREADY SAVING LIVES
"I'd seen the St John Ambulance Chokeables advert during Good Morning Britain and quickly realised that everything I'd thought you did – holding your baby upside down – was completely wrong.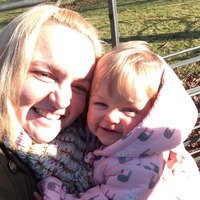 Although I'd paid attention, I never thought I'd have to use that knowledge. But just a few days later, my one-year-old daughter, Orlaith, started to cough as she was toddling around the living room.
I felt sick when I saw her blue lips and pale face but I knew I didn't have time to panic, so I took a deep breath, lay her on my knee and slapped her back. Nothing happened, so I did it again. And again.
On the fourth blow, something flew out of her mouth. It was only later, when I'd consoled her and put her down for a nap that I saw it was a tealight candle.
It could have killed her. Terrified at what could have been, I burst into tears.
I will always be grateful I saw that advert. It saved my little girl's life."
WHAT TO DO IF IT HAPPENSSlap it out
Sit down and lay the child face down along your thigh, supporting their head.Then give up to five sharp blows between their shoulder blades with the heel of your hand.
Remove any blockages
Check their mouth to see if there's anything in there. If there is, pull it out carefully with your fingers if you can, taking care not to push it further in.
Squeeze it out
If the blows to the black fail to clear the blockage, give up to five chest thrusts. Lay the baby face up along the length of your thigh, put two fingers together just below the level of their nipples and push inwards and upwards, towards
the baby's head, up to five times.
If they're still choking, repeat the back blows and chest thrusts up to three times, or until you've dislodged what's in there and they can breathe normally again.
Call for help
If they're still choking, call 999 or 112 for an ambulance. Continue the back blows and chest thrusts until the blockage has cleared or help arrives.
For more information from St John Ambulance, visit
sja.org.uk
For exclusive competitions and amazing prizes visit Reveal's Facebook page NOW!