We all know what goes around, comes around - but one man received his just desserts rather promptly when he swore at a fellow commuter, then found himself being interviewed by him later that morning!
Matt Buckland was on a tube last Monday (16 February) when he was told to "f*** himself" by another, as yet unidentified, man, when they were both trying to get off the train.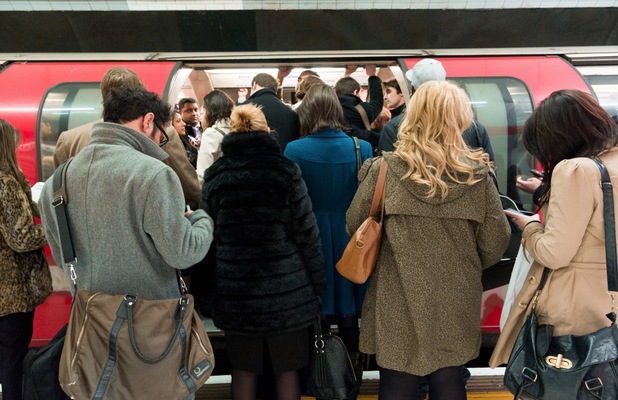 Obviously annoyed, the man also pushed Matt in his efforts to disembark at Monument station.
However, Matt experienced instant karma when he got into work and realised the man who he had to interview for a job was the man who had just abused him.
Talk about instant karma!
At first, he didn't recognise Matt, a HR executive, from their run-in on the tube.
But, sadly for him, Matt did and decided to play around with the interviewee for a bit, asking him tube-related questions.
And the coincidence soon went viral after Matt tweeted: "Karma - the guy who pushed past me on the tube and then suggested I go F myself just arrived for his interview…with me…"
By the end of the meeting, the pair both had a laugh - but, unsurprisingly, he still didn't get the job.
Matt was quoted on
Buzzfeed
, saying: "I stood to one side to let a lady get by, and ended up blocking a man momentarily.
"Maybe he'll maintain a better attitude in the morning, since he just might need some help from a fellow commuter one day."
By Caterina RossiFor exclusive competitions and amazing prizes visit Reveal's Facebook page NOW!