While there's nothing unusual about an animal giving birth, Harriet the cow's labour caused quite a stir - as there were no bulls around to impregnate her!
In fact, her owners had no idea she was expecting until they were woken up by her loud lowing.
Talk about a moo-acle!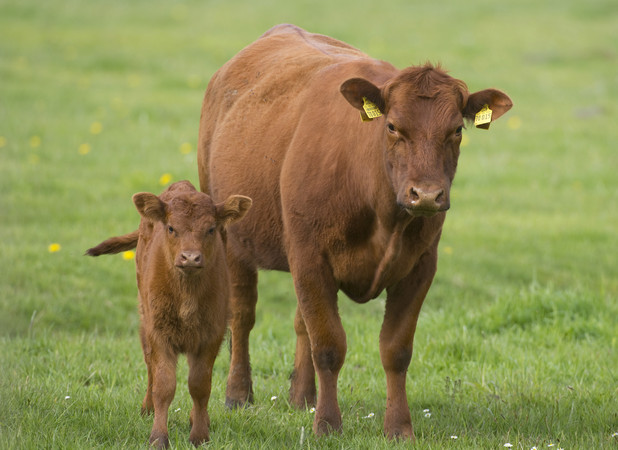 The heffer abides at the Pinewood Nurseries in Buckinghamshire but as owners Liz Robinson, 30, her husband Tom and sister Maria Jackson, both 33, have always bought their cows from a livestock provider, they have never bred them - or had a stud on the land!
So no one can understand how calf Petal was conceived!
Liz was quoted in the
Daily Express
, saying: "When Petal arrived we were all stumped.
"One of the cows woke Tom up with their loud lowing. He rushed down to see what was going on. When he got there, Harriet was in the middle of labour and that was the first we knew!"
Well, that is one of the strangest things we've heard all day!
Reveal is now on Google Plus! Join us here for the latest pictures, fashion and celebrity news!