The racy trilogy has sold over 100 million copies worldwide. And now Fifty Shades of Grey starring Jamie Dornan and Dakota Johnson has taken the box office by storm. But it's clear that the erotic effect has spread far and wide…
Since the release of E L James's explicit blockbuster in May 2011, the world – give or take some remote parts of the Amazonian jungle – has been in something of a
Fifty Shades
frenzy.
Love it or loathe it, the story of virginal Anastasia Steele falling under Christian Grey's masterful sex spell has inspired a wealth of business ideas, mechandise including jewellery, clothes and wine, and a whirlwind of experimental bedroom activity (some of which is probably best avoided).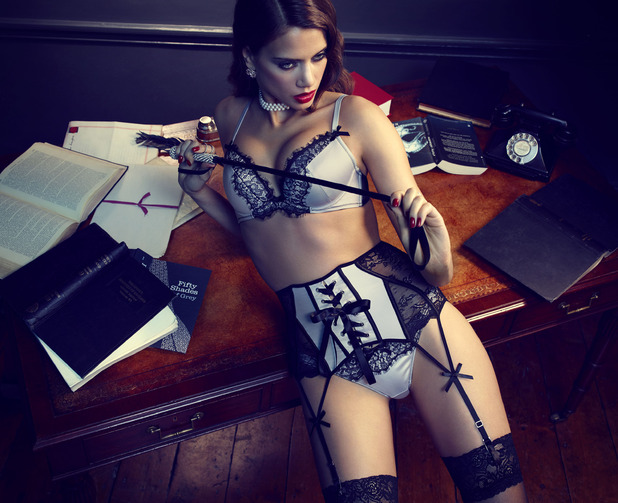 BOUDOIR BUSINESS
One man who has a lot to thank E L James for is photographer Stuart McIntyre.
His studio,
Photo Nottingham
, has seen boudoir bookings soar by 220 per cent in the last 12 months and he is expecting that figure to double again after the movie release.
And if you're picturing dodgy red bustiers and wind machines, think again. Stuart says women are bringing their own saucy props including grey ties, killer heels, whips and handuffs.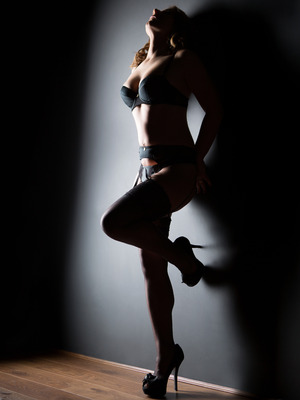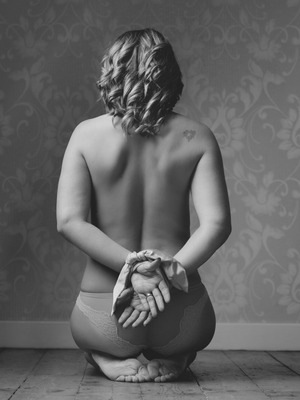 "We expected the novel to have some impact on the boudoir shoots but not to the degree it did," says Stuart.
"Women love having the shots taken. It's a real celebration of their bodies.
"As well as being a best selling book, it's relaxed our attitudes towards sex and our body image."
NEW RELIGION
In the Lake District, one hotel left the local vicar feeling hot and bothered after its boss decided to swap all the Bibles in the guestrooms for copies of
Fifty Shades
in 2012.
Wayne Bartholomew, manager of Damson Dene Hotel in Crosthwaite, said "it would be a special treat" for visitors and that men were as desperate to get their hands on it as women.
Meanwhile, Christian's "home" – a multi-million dollar penthouse in the Escala building in Seattle – has been inundated with women on a pilgrimage to get a little closer to his "red room" of pain.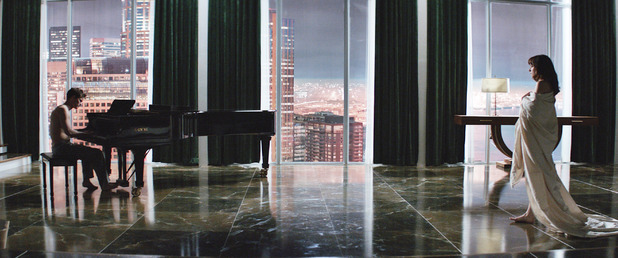 On top of the bags of letters addressed to Mr. Grey, the concierge, Abdul, told one reporter: "We get women coming here from all over the world: England, France, Ireland, Asia. It's all ages — from teens to middle-aged."
Building resident Steve Phillips added: "For the longest while, women were turning up and flagellating themselves outside."
But Steve and his fellow residents are not complaining. Since 2010, the average price of an Escala apartment has shot up by 75 per cent since 2010, compared to just 10 per cent for other Seattle condos.
ALL TIED UP
It's official. Bondage has gone mainstream. Just like Ana, Brits everywhere are succumbing to a good spanking.
One week after the third film trailer was released on 11 January, Ann Summers reported an 80 per cent increase in sales of diamante riding crops in the UK.
Meanwhile, sales of floggers, paddles and handcuffs doubled, and three times the number of hog ties and under the bed restraints were snapped up.
The company's party bookings are up 72 per cent on last year, in part due to the introduction of their
Dark Desires
parties offering ever more experimental products.
Jacqueline Gold, CEO of Ann Summers, told us: "The unprecedented success of
Fifty Shades
has given couples the opportunity to try new things in the bedroom.
"And our new Dark Desires parties are opening the eyes and minds of women who may never have explored bondage or role play."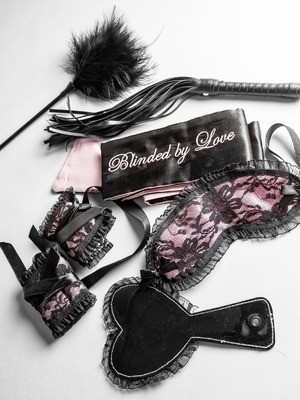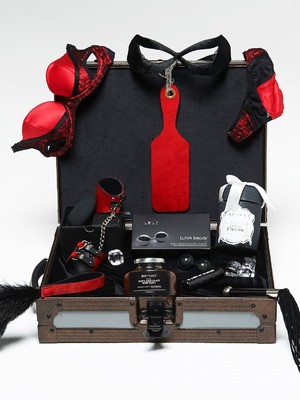 Also quenching our thirst for erotica is
Box of Grey
, a British company that was founded in July 2012 directly because of the
Fifty Shades
phenomenon.
A first of it's kind concierge service, couples can pre-order a case containing melting massage candles, grey ties, suede whips and all manner of vibrating toys, to be delivered – discreetly – directly to their hotel room anywhere in the world.
And though they can cost from £59 up to a staggering £985, they're in hot demand right now. It takes "dirty weekend" to a whole new level…
Fifty Shades of Grey the movie: looking forward to it or not?
YES! I can't wait!!
71.18%
NO WAY. I absolutely won't be watching this
11.08%