How would you describe a man?
Rugged? Tall, dark and handsome? Able to fix a car engine, then wine and dine you?
No doubt every woman has a different definition of what makes a real man.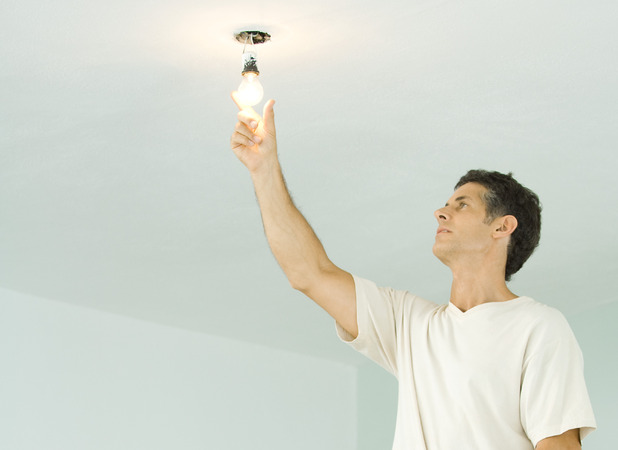 However, bookmakers William Hill have decided to make it a lot easier for us by making a list of 50 "Man Facts" every bloke should know.
From knowing which way is north to how many inches are in a foot to knowing basic DIY and how to tie a tie, the list is pretty extensive!
Sadly, less than half of the men surveyed felt they weren't up to scratch based on the number of 50 things they were able to tick off.
And just 46 per cent considered themselves to be a "manly" man.
And it's no wonder - this list is fairly demanding!
Not only should they be masculine but it also expect them to be experts in women too. The list claimed that men should know if a woman says she's fine, she most certainly is not. And if we say to "do what you want", they shouldn't. Are we really that bad?!
Our other halves should also know our favourite drink - and know their own alcohol limits.
And the top thing they should be aware of? It's as simple as his wedding anniversary date. Make a note of it now and you'll rack up the brownie points by when it rolls around!
A William Hill spokesperson said: "The results show a good blend of traditional values long associated with masculinity. Having confidence balanced with an attentive nature and, of course, a bit of sporting knowledge, should set men up well when checking themselves against the list.
"Knowing your anniversary date or remembering to polish your shoes might seem like small things but they're obviously important to get right."
Top 20 things every man should know:
1. His wedding anniversary date
2. Basic DIY
3. How to change a light bulb
4. How to tie up a tie
5. How to read a map
6. His partner's favourite drink
7. How to iron a shirt
8. How to change a tyre
9. How to wet shave correctly
10. The right amount of aftershave to use
11. How to change a fuse
12. When a woman says 'I'm fine' she is not fine
13. How to put up a shelf
14. How to polish his shoes
15. How to give a confident handshake
16. How many inches are in a foot
17. When to accept defeat and apologise
18. Know the offside rule
19. The year England won the World Cup
20. How to do his own laundry
Reveal is now on Google Plus! Join us here for the latest pictures, fashion and celebrity news!