Amy Jackson, 27, is showing her family all the love she can, before it's too late...
"There isn't a day that goes by where I'm not grateful just to be here. To hold my husband Scott's hand or kiss my children – Kacey, seven, Declan, six, and Connor, three – goodnight.
They are simple things but to me, they're everything – ways to show I love them.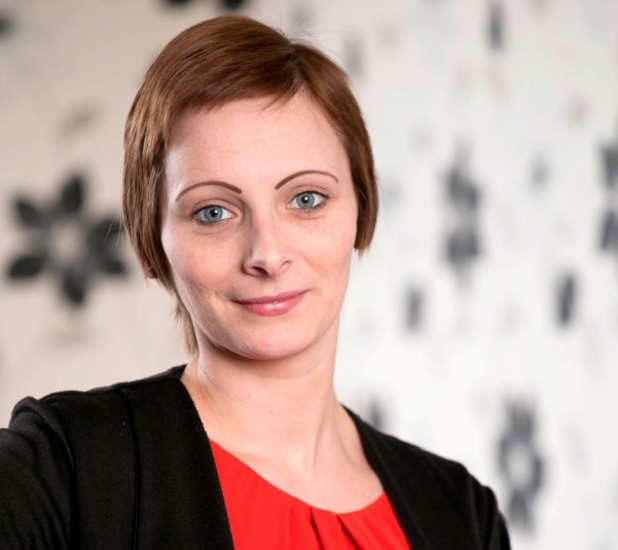 Because, three years ago, my life changed forever. An active mum-of-three with a hectic social life, I was healthy, busy and always on my feet. Plus, I was only 24. So when I found a tiny pea-sized lump in my right breast in May 2012, I didn't panic. I went to my doctor, who reassured me it was just a cyst. I thought that would be it.
But the lump grew bigger, until eventually I went back to my GP three months later. This time, I felt tense as the doctor referred me to the Diana, Princess Of Wales Hospital, in Grimsby, Lincs.
There, I spent the day going from one scan to another, trying to swallow down my panic. But when a nurse approached me, I knew it was bad news. I gripped Scott's hand as she explained they were waiting for scan results to confirm what they already knew – I had breast cancer.
When the formal results confirmed the diagnosis three days later, it still hadn't sunk in. As the doctor talked through the options – a mastectomy and chemotherapy, possibly followed by radiotherapy – I couldn't believe he was talking about me.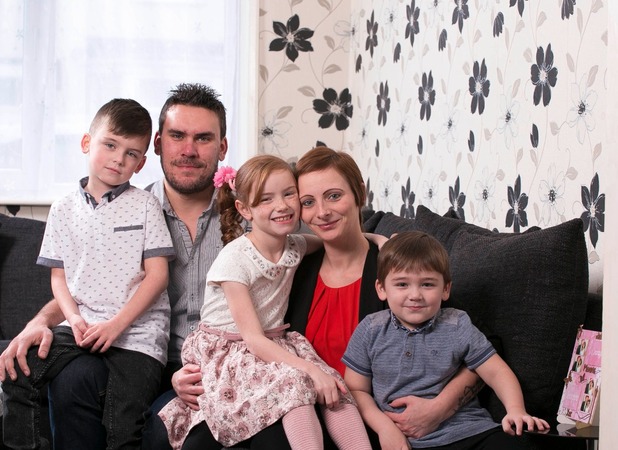 I thought about my children – Connor was just 18 months old – and how difficult life had suddenly become for my family. I felt helpless. But as though he knew how I was feeling, Scott gave me a reason to feel joy – he proposed with a beautiful ring.
In September 2012 I had a mastectomy and reconstruction. Going in, I was terrified, but if it meant being rid of this horrible disease, I had to go ahead.
I recovered well, but Scott and I were horrified to discover that at 80mm, my tumour was huge. The surgeons had also removed 14 of the lymph nodes under my right arm – and 11 were cancerous.
As the disease continued to ravage my body, I had chemotherapy. On top of the nausea, vomiting and weakness, my long hair started coming out in clumps. I made a decision to shave it all off. It was one of the few things I could actually control.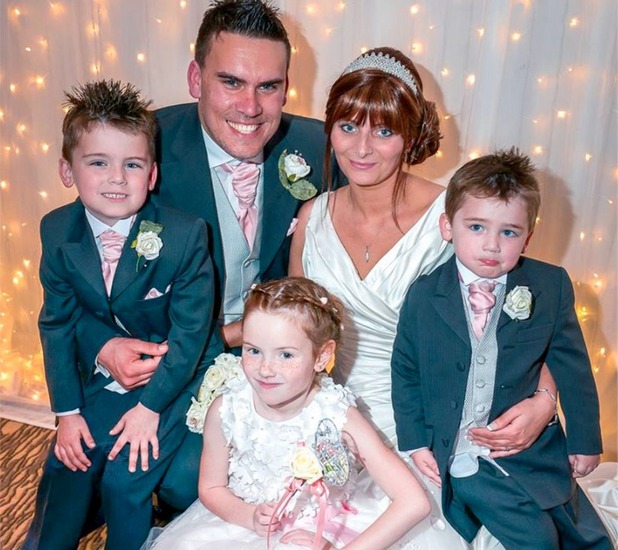 Some days were worse than others, but I could always rely on Scott to make me laugh. It was one of the reasons I fell for him seven years ago. When I needed it most, he said the silly things that made me forget about cancer for a moment.
The doctors tried radiotherapy and even a clinical drug trial. But I was exhausted. Scans showed the cancer had spread to my bones, back, hips and chest. By January 2014, it was in my brain.
The news hit me hard. It meant that I'd never be cured. I refused to ask how much time I had left, but the idea that I may never see my children grow up made me sob.
Coming to terms with it was hard, but I realised I'd spent so long focusing on the disease, I'd stopped living. I needed to start making memories before it was too late.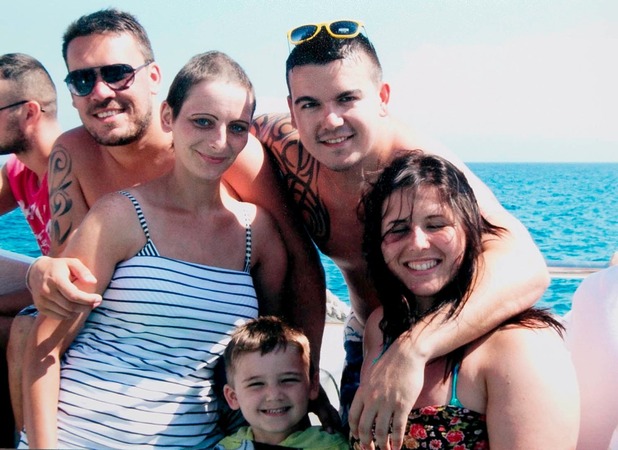 First on the list was getting married, but Scott had given up his job in refrigeration to care for me, so money was tight.
However, as word spread around our community in Cleethorpes about what I was going through, people offered to help.
Within three months, the big day had been organised – and it was like a dream come true. Despite wearing a long brown wig and the aching in my back, I wouldn't have changed a second of it. Kacey loved being bridesmaid, while Declan and Connor were adorable as pageboys. As I posed for a photo with my family, I felt lucky again.
The wedding was just the beginning. My friends raised money through charity walks and events, and my story caught the attention of the local paper. Soon, the whole town was raising money to help me spend quality time with my family.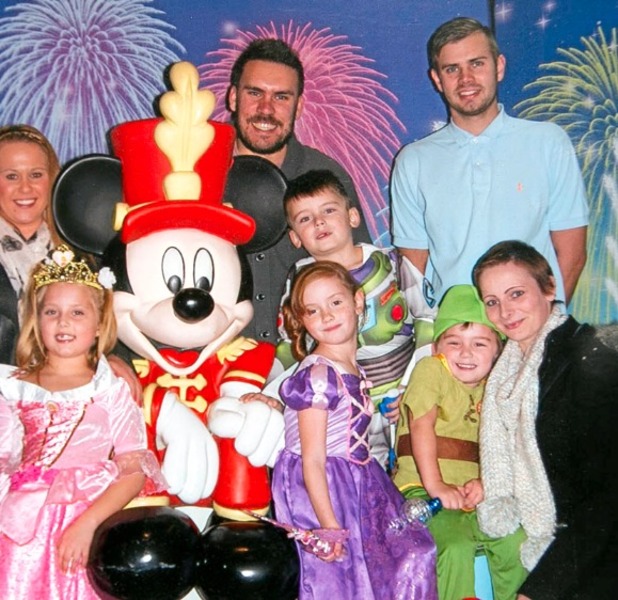 Before I knew it, I was in Majorca with 13 family and friends, thanks to the kindness of others. As I basked in the sun, I smiled. For once, I wasn't thinking about my diagnosis. I felt like me again.
When we returned, I felt refreshed and determined to stay positive. I spent the summer strawberry picking with the kids and playing on the beach.
Thanks to more donations, I took the kids to Legoland and watched them race through the forest on their bikes at Centre Parcs. At Christmas, they saw Santa on the Polar Express – the look on their faces was magical. But I still can't believe how many incredible opportunities we've had.
Now, I take each day as it comes. I'm still having chemo to try to keep the cancer stable. But I won't let it take over. I'll keep creating memories with Scott and the kids. I've got a lifetime of love to give while I can."
By Kristina Beanland and Su Karney
Reveal is now on Google Plus! Join us here for the latest pictures, fashion and celebrity news!