Celebs love waist trainers and sales are soaring – but do they really work?
Like so many of us, Lucy Miles made a promise to herself to get fit in the new year. But even when she embarked on her new regime, she could never have predicted losing five inches off her waist in just four weeks.
Lucy is one of a growing number of women in the UK who are turning to waist training to smooth down their stomachs and create hourglass curves, following in the footsteps of a whole host of celebrities.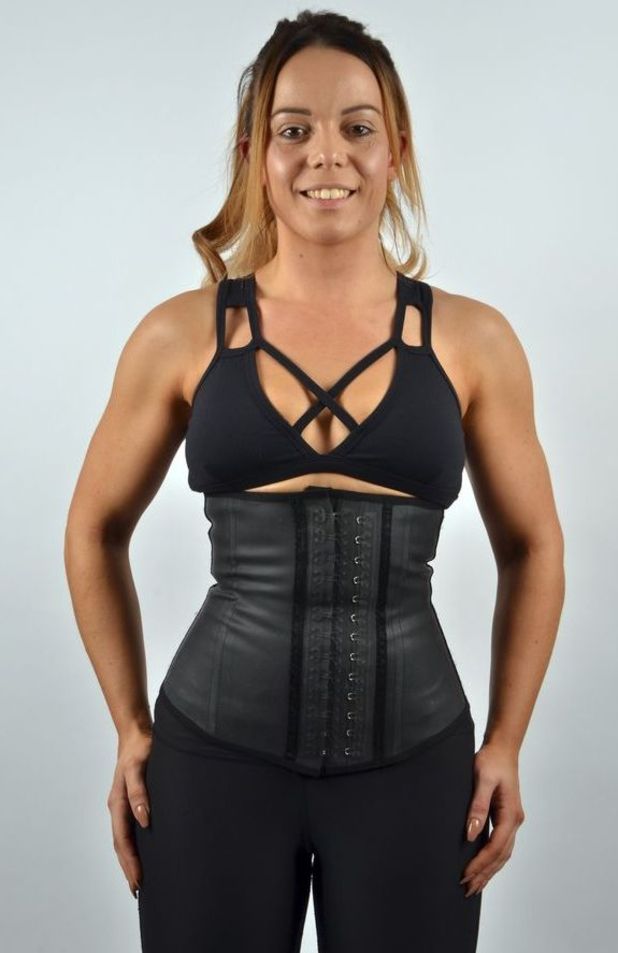 In fact, it was Layla Flaherty from Desperate Scousewives who inspired Lucy.
"I spotted Layla at the gym and noticed she was wearing a waist trainer," says Lucy, 27, from The Wirral. "I asked her whether they really worked and she seemed very impressed so I decided to give it a go."
Like Layla, Lucy got her corset from online retailer
Hidden Beauty Secrets
, and from day one she was hooked. "In the first week I lost two inches off my waist and within a fortnight I'd ordered my second.
"It is a bit strange at first. You think you can't breathe properly and feel like you're sitting up very straight. But you get used to it and it's actually really comfy.
"You start just wearing it for one hour on the first day, then two the next day, and so on. I wear mine to the gym and work and take it off when I get home. Now I feel weird when I'm not wearing it!"
Lucy's aim is to create an hourglass figure – something she is already on her way to achieving. "I wanted that defined shape, and to lose a little weight. In just a month, my waist went from 32in to 27in and I've dropped from size 12 to 10."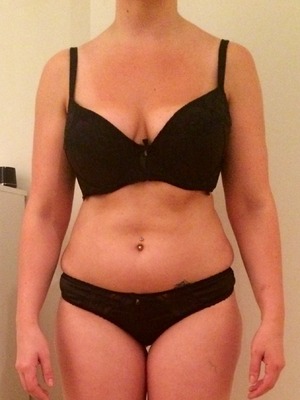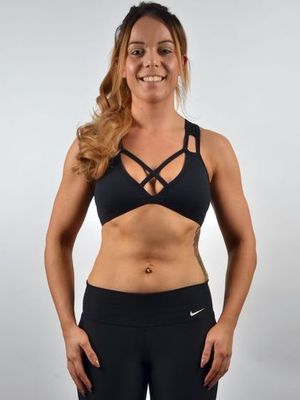 Lucy isn't the only one benefiting. Becci Moffat, founder of Hidden Beauty Secrets, set up her business in November when she spotted how hot the trend was in the US.
She ordered just 26 latex corsets, but demand was huge and in 10 weeks she has sold over 2,000.
The mum-of-one from Manchester discovered waist training after a C-section 10 years ago left her with an unsightly abdominal pouch. Becci, 32, tried everything from sit-ups to personal training. She says: "I even had consultations with plastic surgeons, but I kept seeing people in waist trainers on Instagram so I bought one, and it started working straight away."
Becci was so sure of the product, she started selling them through Facebook and Instagram.
"Some women say they want curves, others want to flatten their stomachs. One lady, who's waiting for a breast reduction, said the waist trainer helped with her back pain and posture.
"They are perfectly safe. They aren't steel-boned, they are made of latex and are really comfortable. However, I won't sell them to anyone under 16 and you should get the all-clear from your doctor after giving birth or having an operation."
But Becci does warn that it is not a quick fix on its own: "It's a lifestyle change. It can aid you to lose weight and alter your shape if you eat healthily, exercise and drink plenty of water. It won't work if you sit on the sofa all day eating takeaways."
Reveal is now on Google Plus! Join us here for the latest pictures, fashion and celebrity news!