It seems like the Fifty Shades Of Grey frenzy has got many of us desiring a more adventurous sex life – as four in ten Brits admit they no longer feel a spark in the bedroom.
The poll of 2,000 people discovered that thousands of adults feel that their sex life isn't as good as it used to be.
And a quarter wish their partner would get more inventive when it comes to doing the deed – maybe watching Mr Grey and Anastasia Steele on the big screen will help spice things up?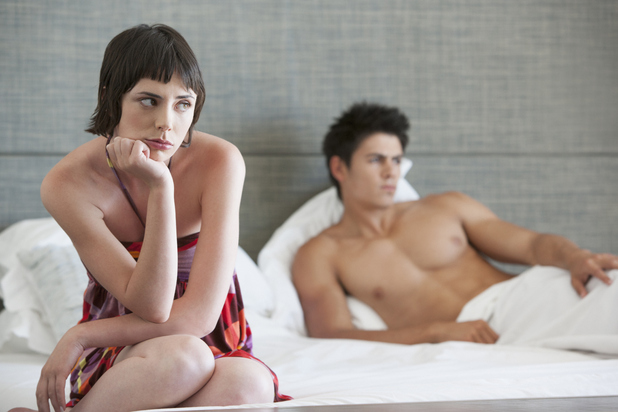 But despite this, having fun in the bedroom is a low priority, with almost half admitting they'd rather get the extra sleep than stay up late to enjoy some hanky panky.
The study, which was carried out by
Holland and Barrett
to promote the brand's Horny Goatweed aphrodisiac product, also found that 30 per cent of adults reckon they've already experienced the best sex of their lives – with a previous partner.
Slightly awkward!
On average, Brits claim your twenties and thirties is when you have the most sexual fun.
Those looking to liven things up in between the sheets turned to sex toys, watching adult films with their partner and filming themselves in bed.
Speaking about the findings, a spokesperson for Holland and Barrett said: "Spicing things up with your partner is very important. Rather than getting stuck in a stale routine, looking at other libido-enhancing options could be the key to keeping the passion alive."
Reveal is now on Google Plus! Join us here for the latest pictures, fashion and celebrity news!