Twins Carla and Melissa Howe couldn't wait to meet Hugh Hefner when they were invited to be Playboy Bunnies but their LA trip was more snore-fest than sex orgy…
Thong bikini bottoms revealing pert, rounded buttocks, bare breasts everywhere and intimate trysts in hot tubs. The Playboy Mansion in Los Angeles, complete with semi (if not completely) naked Bunnies was the height of sexy – if eyebrow raising – glamour back in the 60s and 70s.
Now, according to twins Carla and Melissa Howe, this image couldn't be further from the truth.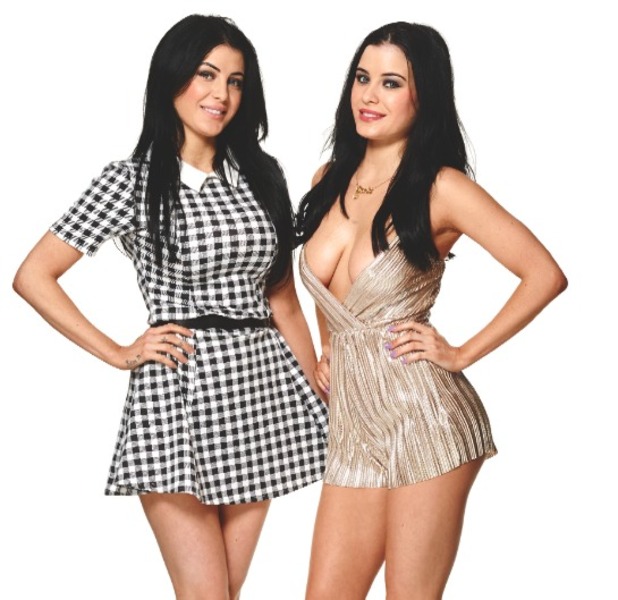 The British sisters have been regulars at Hugh Hefner's house for the last two years, but far from being bowled over by the life of luxury they were expecting, they were left… well, a bit disappointed, to be honest.
"It's completely different to what you think it would be," admits 24-year-old Carla. "There's only three or four girls there at any one time and Hef is more likely to ask you for a game of tennis than to have sex. Some of the men there can be a bit pervy but it's really more like an old people's home now."
The sisters, originally from Amersham in Berkshire, were first invited to a party at the Playboy Mansion by Snoop Dogg back in 2012, after Carla had appeared in a film with him.
As models and actresses, Carla and Melissa had appeared in men's magazines and music videos in Britain before going to LA, where they successfully auditioned for Playboy magazine.
However, this didn't automatically get them an invite into the exclusive mansion, so when the US rapper invited them, the pair couldn't wait to see what it was really like inside the doors of one of the most famous abodes in the world.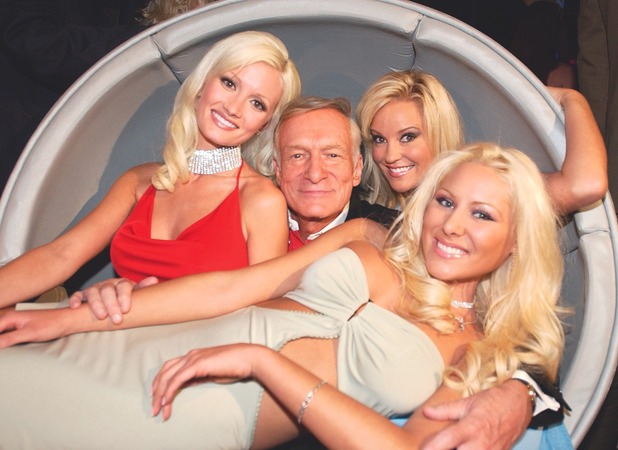 "We were really excited and when we got there, it was very elaborate," Carla says. "There were so many drinks and types of food everywhere you looked. It was decorated really impressively too.
"We didn't get to meet Hef himself but at the end of the night, a girl approached us and asked if we'd like to go back at the weekend for movie night. Obviously we said yes straight away."
But when they returned, the mansion looked like a completely different place. With all of the guests and decorations gone, it looked much more like an ordinary house. Instead of the gaggle of gorgeous girls, there were only a handful of others there. And when they were finally introduced to the man himself, Hugh acted like a perfect gentleman and kissed them on the cheek.
"He didn't even say too much," Carla remembers. "He treated us like a granddad would.
"To be honest, I was a bit shocked – but really relieved. After all, Hef had a real reputation. We'd heard he used to sleep with up to 16 girls in his grotto at one time, then pass them onto his friends.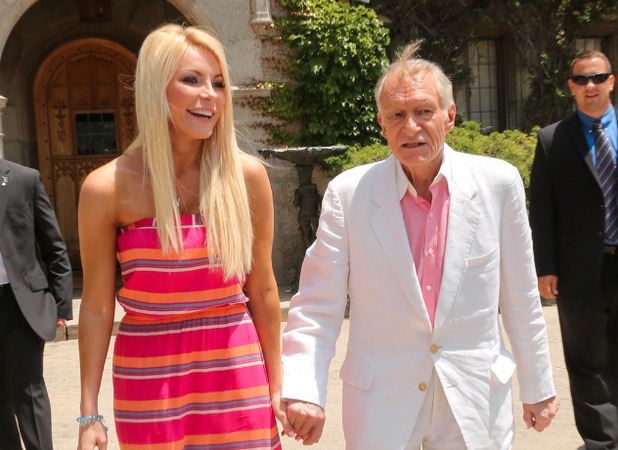 "But when we arrived, we were told that since he married Crystal [Harris, in 2012], he doesn't sleep with anyone else."
Although it isn't too long since I'm A Celebrity... star Kendra Wilkinson said she was having all-night romps with him, it isn't surprising Hugh's infamous libido has finally slowed down. At 88, he's nearing his tenth decade and is becoming increasingly frail. The sisters say people surround him when he walks in case he trips and that Crystal, who's 28, acts more like a nurse to him than anything else.
And it's not just Hef who is slowing down. While the mansion is still rented out to the rich and famous for private parties – Carla and Melissa have spotted the likes of Owen Wilson, Lewis Hamilton and Jamie Foxx there – behind the scenes, a lot of the more extravagant gifts have now been stopped. The Bunnies no longer receive their traditional weekly allowance of £630 and, while in the past, the Playmate of the Year used to be given a Porsche, she now receives a Mini Cooper, which she has to return after a year.
Even the regular nights there are far from exciting.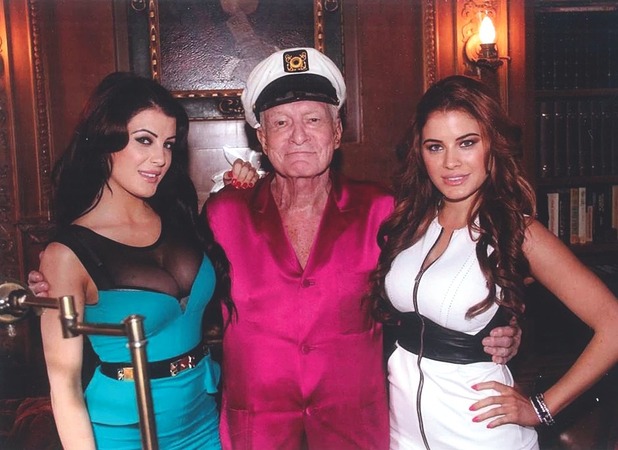 "When we're in LA, we're usually invited for movie night every weekend, which lasts from Friday to Monday. On a Friday night, it's usually an old film from the 50s, because Hef loves them. But Sunday night is best, because they usually have new releases on then. We saw The Hunger Games before it came out in the cinema.
"After that, we tend to go home because it's quite boring really. Hef goes to bed when the film has finished and in the guest house there's just an old-fashioned Pac-Man machine to play on.
"There's not a lot else to do. The food is just a buffet and people look at you weirdly if you go back for more."
And being a Bunny isn't just about looking pretty. Once you're inside the 22-bedroom house, the rules are strict. All of the girls who are staying over have a 9pm curfew, you're not allowed any guests – particularly male ones – and you can easily be banned from ever returning.
But there's no denying the exclusive Playboy Mansion has a certain mystical allure. Carla and Melissa have been asked to return and they're already planning their next visit when they head back to America next month. So it can't be all bad, can it?
Reveal is now on Google Plus! Join us here for the latest pictures, fashion and celebrity news!