As the 50 Shades of Grey phenomenon has whipped us all up into a frenzy, we're all talking about spanking, handcuffs and bondage.
However, a new survey has shown us Brits are still bashful when it comes to sex, with 70 per cent of us only ever making love with the lights off.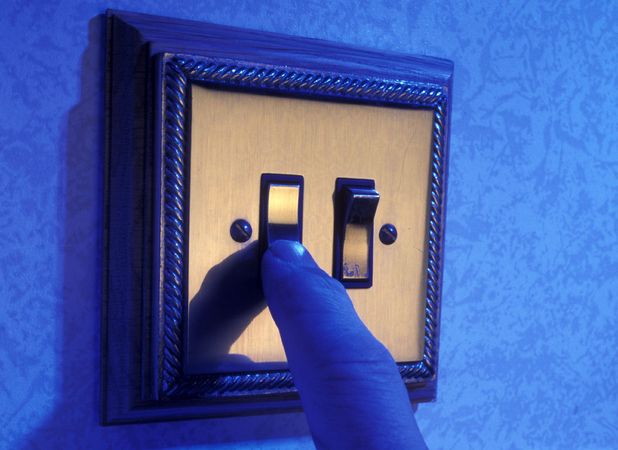 Out of the 2,000 people surveyed by TV channel truTV for the launch of their new show
Total Blackout
, nearly half said that doing the dirty in the dark made them feel more confident, as their partner couldn't see their body and 14 per cent said they were scared their other half would be put off by their "sex face".
Other people preferred the way having the lights off led to a break from reality, with one in ten saying they could take on a different character in the dark, while five per cent confessed not being able to see meant they could imagine they were sleeping with their favourite celebrity.
And three per cent of those surveyed said they kept the lights off to save on electricity. Romantic!
Jane Mote, director of general entertainment channels, Turner UK said: "The research shows that in real life, restricting one of the five senses can actually be a pleasurable experience and the great British public prefer to see where their imagination takes them."
Reveal is now on Google Plus! Join us here for the latest pictures, fashion and celebrity news!