One British woman is hoping that she may be the first person to give birth to a Martian – yes, really!
Maggie Lieu has signed up to the
Mars One
project, which plans to take forty people to live on the Red Planet.
The 24-year-old from Coventry is already on the 600-strong shortlist and will find out next week if she's made the final cut.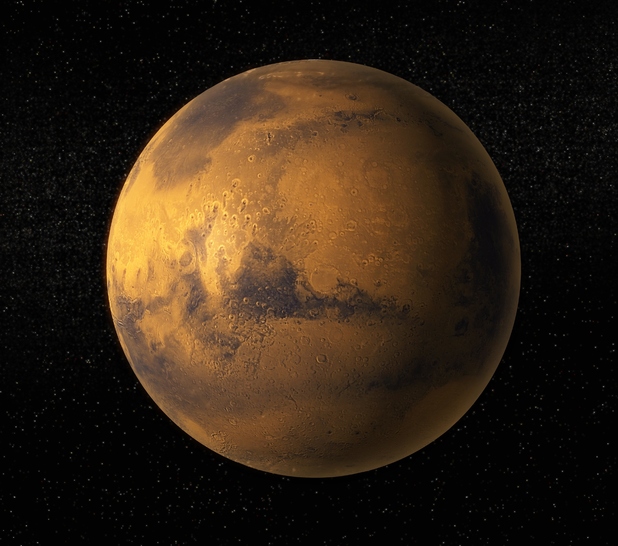 The project, which will cost £4 billion and initially received 200,000 applicants, plans to set up a human colony on our neighbouring planet by 2024.
And Maggie, a PHD student, hopes that if successful, she'll be the first woman to give birth on Mars!
She was quoted in the
Daily Mirror
explaining: "To start a colony we would have to have children on Mars. I think it would be a funny thing because the first child born on Mars would be the first Martian!"
Those involved will have to endure a whole array of challenges, including temperatures as low as -62C and the risk of suffocation, starvation and dehydration.
Groups of four will be scheduled to leave Earth every two years from 2024. Before this, they'll take on a ten-year training programme where they'll learn skills in medicine, agriculture and electronics.
Maggie added: "Everything we need on Earth, we would have to create up there. We would need to grow our own food and create our own oxygen."
She also explained that, if picked, she will never return to Earth: "The trip is one way because there are no launch pads on Mars and it would require much more than $6 billion currently budgeted for the trip to bring us home."
The fearless female also confirmed she's not majorly fuss about communication issues, admitting: "One of the biggest challenges will be communication. It can take anything between three and 22 minutes just to send a message so we will have to learn how to deal with that."
It all sounds rather like the latest sci-fi film instead of real life!
Reveal is now on Google Plus! Join us here for the latest pictures, fashion and celebrity news!