When Anja Thomas told her boyfriend, Christian Breier she wanted a "cool" proposal, she had no idea he was going to take such an unusual "route" to popping the question.
Christian Breier had been planning to ask his 29-year-old girlfriend to marry him for some time but had no idea how he was going to do it.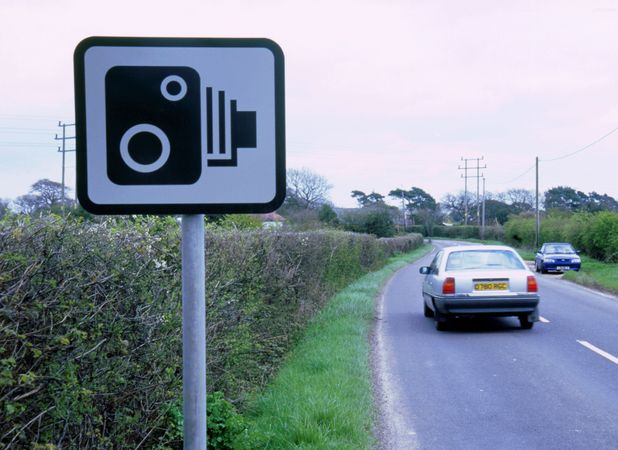 But as a graphic designer, the 31-year-old eventually came up with a creative way of asking for his girlfriend's hand.
Christian, from Leipzig, Germany, made a sign which read "willst du mich heiraten" which translates to "will you marry me" but instead of just holding it up for her to read, he took to the road - to be captured by a speed camera!
But life in the fast lane isn't as easy as you'd think. He had to stay within a 6mph of the speed limit, so he'd only be fined £11 and wouldn't receive any points on his licence.
It took him five attempts but he eventually knew he had the proposal in the bag when he finally saw the camera flash.
The racing romantic said: "In Germany, the police routinely send a photograph of the driver together with a speeding notice, to prove who was at the time of the offence, all I had to do was hold up a sign.''
With everything in place all he had to do was wait for the letter, which arrived on Christmas day.
As Anja opened it, she saw a snap of her boyfriend holding up the sign and he dropped down onto one knee with a ring. Who could turn down a proposal like that?!
Initially Christian was concerned officials would complain but luckily they saw the funny side to it and even sent a blown-up version of the picture to their house.
With the fun over Mr. Breier was handed an £11 fine but said ''it was definitely worth it. After all, she said yes and that is priceless''.
With such an imaginative proposal, we think Anja is in for the ride of her life with Christian!
(We wouldn't recommend anyone copy though...)
By Joice Etutu
Reveal is now on Google Plus! Join us here for the latest pictures, fashion and celebrity news!