Earlier this week, Sammiee Welch started a campaign to find the kind stranger who gave her £5 for being a "credit to your generation".
The mum-of-one launched the social media hunt to find the mysterious chap after he handed her a note, which praised the 23-year-old for her good parenting to son Rylan, three.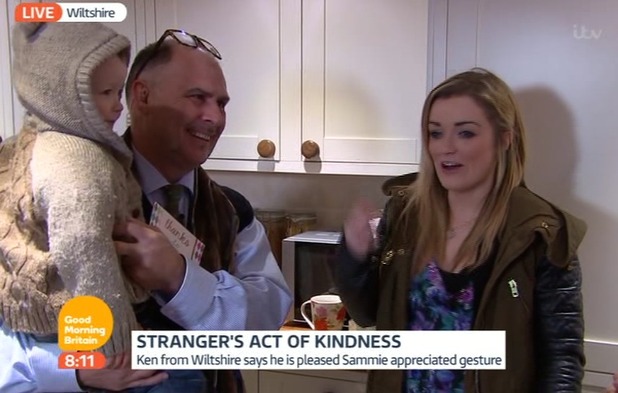 And now the man in question has been tracked down and was reunited with Sammiee on
Good Morning Britain
earlier today (28 January).
Ken Saunders, from Wiltshire, explained the reasons behind his generous gift: "She (Sammiee) came on (the train), the little boy was a bubbly little boy. He coughed and she said, 'Oh Rylan, put your hand in front of your mouth.'
"He practiced it quite a bit after that. He coughed and put his hand in front of his mouth. Then he said 'What?' and she said, 'No, pardon Rylan'. It was all just very endearing."
Ken also admitted that his gift-giving was a last minute decision. "It was just a spur of a moment thing. As I got towards Bristol, I took my ticket out and there was a £5 note and a scrap of paper.
"I thought, 'I'm going to tell her what a great mother she is and put a smile on her face.'"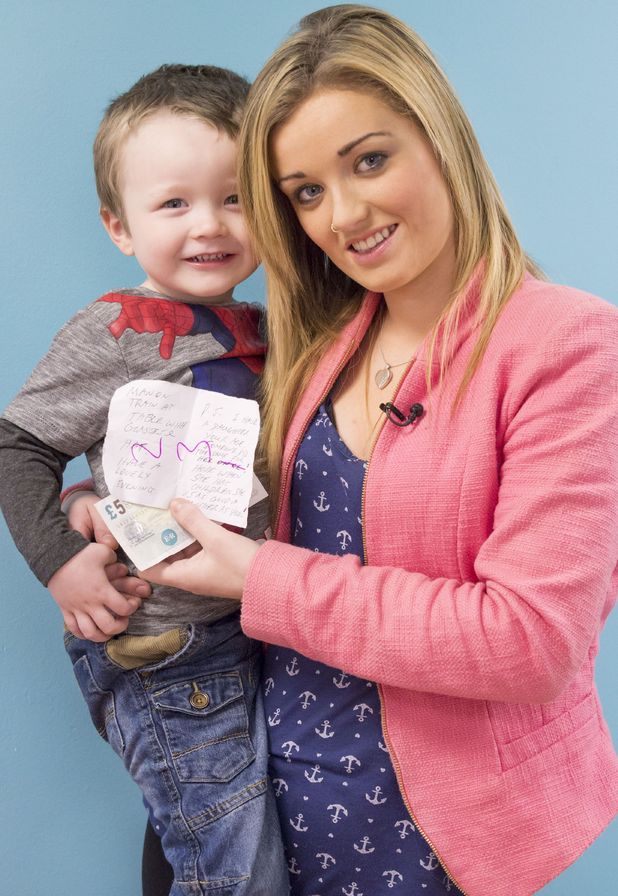 A grateful Sammiee added: "Thank you so much. I don't think you realise the impact you actually had and what you actually did for us. I think I looked shocked at first because I couldn't believe it."
It was also revealed that Ken was inspired to carry out the act after a stranger helped out his own daughter a few years ago.
Sammiee has vowed to continue the act of kindness, saying: "Yes I'll pass it onto someone to keep it going."
What a lovely story!
Reveal is now on Google Plus! Join us here for the latest pictures, fashion and celebrity news!