A dad has won a national slimming award after a photo of him and his son inspired him to lose an amazing four and a half stone!
David Eyres was taken aback by the unflattering picture of himself taken on Christmas Eve 2013 and barely recognised the man in the picture.
He explained: "When I saw the photo of me and my eldest son Ben, who was eight at the time, I knew I needed to do something. I was the heaviest I'd ever been and my confidence level was pretty much zero."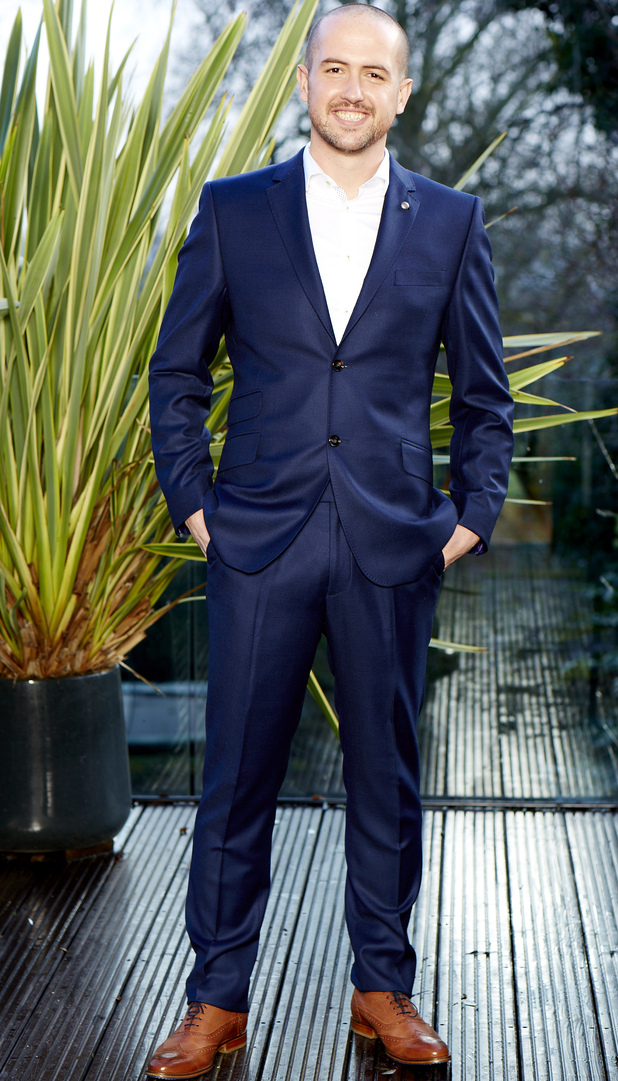 Determined to do something about it, the dad-of-three joined Slimming World with his wife Kelly on 9 January 2014.
And a year on, the father from Oldham has been awarded with the title of Slimming World's "Mr Sleek 2015", the club's first ever winner of the competition.
Talking about his weight-loss win, the 34-year-old said: "I've been overweight for more than a decade, so it's amazing to me to think that anyone would describe me as 'sleek'."
David has been carrying the extra weight since his 20s and things got worse when his dad sadly passed away from cancer in 2009, leading to him turning to comfort food and snacking secretly at work.
The self-employed landscape gardener explained: "I would get out of breath easily, even just climbing the stairs in our house, so I didn't really play games or sports with the kids and I worried I was setting a bad example to them."
Kelly, 35, suggested that they both joined the weight-loss group together, and although David was apprehensive at first, the pounds soon began to fall off.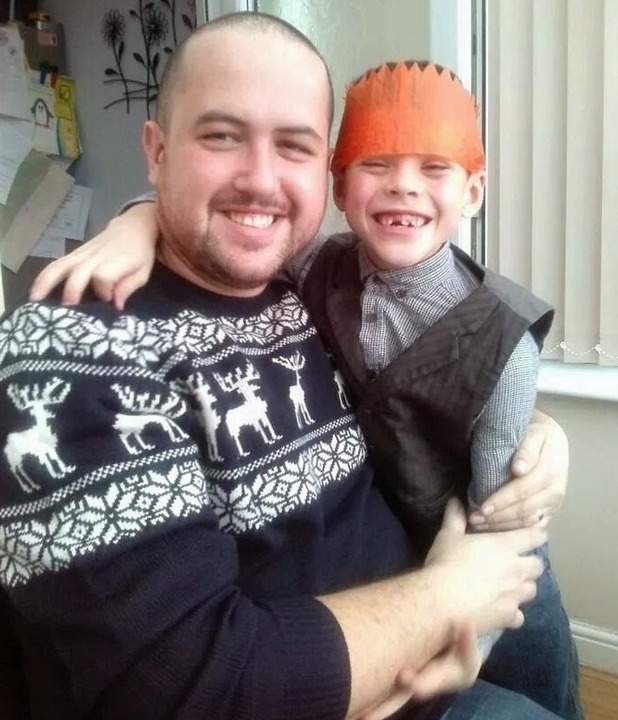 "I was worried about being the only man at Slimming World and I thought I'd stick out like a sore thumb, so I was really glad I had Kelly with me on that first night. Within a couple of weeks my nerves had disappeared and I started to look forward to going each week."
Within just five months, David reached his first target of dropping 4st 1lb. He's since lost a further 6lbs, meaning in total he's shed a whopping 4st 7lbs, going from 17st 12lbs to 13st 5lbs!
David ditched his old diet of bacons sarnies and takeaways for fresh pasta salads and homemade curries.
"We were always a 'jar family' using pre-prepared sauces and convenience foods and we had a lot of takeaways – sometimes four or five times a week. But we started cooking from scratch and now the whole family eats the same meals."
Kelly has also benefited from the diet change, shedding five stone too.
David said: "It's amazing to think we've lost nearly 10st between us in a year. I'm so glad we've done this together."
And his wife isn't the only one who is proud of his achievement: "My youngest son, Max, who's four, loves telling everyone that his daddy doesn't have a big belly anymore – my kids are my biggest supporters."
Well done, David!
Reveal is now on Google Plus! Join us here for the latest pictures, fashion and celebrity news!