Lost weight and want to stay slim and healthy? Follow this guide to find out how to keep that figure… for life!
If you've resolved to lose weight this new year, these top tips will ensure 2015 is the year you achieve your dream figure. Making temporary changes that are hard to stick to will only ever be a quick fix. To really get slim for life it's best to make healthy, realistic changes that you can keep up. By following these tips you won't just lose weight, you'll stay slim too.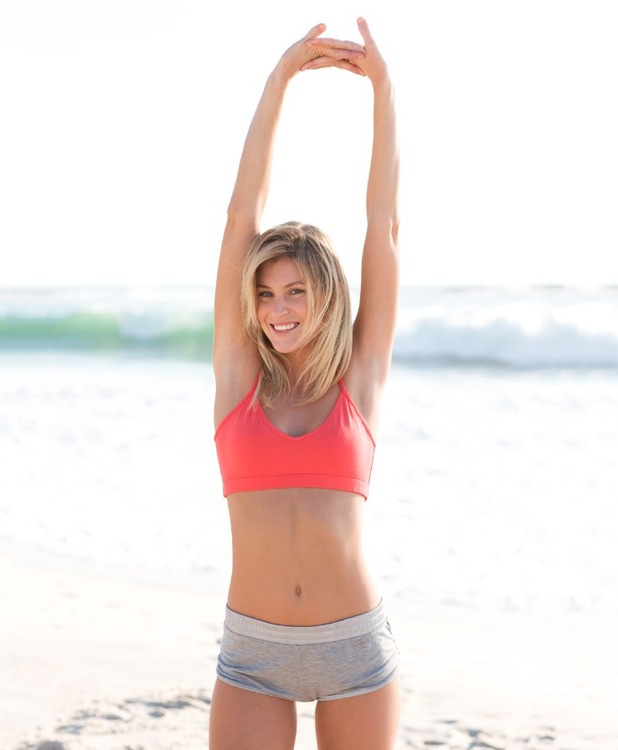 Understand your emotions
Dr Jacquie Lavin, Slimming World's head of nutrition and research, says: "Think about the type of situations that often lead you to reach for high-calorie foods. Is it when you're short of time, bored or stressed at work? Plan ahead and make sure you've
got healthier choices to hand on these occasions."
Eat breakfast
Research shows that people who eat breakfast are more likely to make healthy food choices throughout the day, and less likely to snack between meals. Slimming World dietitian Carolyn Pallister says: "Mornings can be very busy, especially if you've got kids, but having breakfast doesn't have to take up lots of time. A bowl of muesli or wholewheat cereal with semi-skimmed milk or a fat-free yogurt and a piece of fruit are healthy and filling choices."
Plan ahead
If you're short of time, planning ahead and batch cooking healthy meals in advance – ready to heat up like your very own ready meal – can be a lifesaver, meaning there's never any need for a last-minute takeaway which is likely to be
high in fat and calories.
Watch less TV
Studies show that successful weight-loss maintainers watch much less TV than they used to, choosing active hobbies over sedentary ones.
Be shopping savvy
Never shop when you're hungry and make a list (and stick to it) before you head to the supermarket, or shop online. You're less likely to be swayed by offers, which are often on unhealthy items.
Don't be a diet bore
Jenny Barber, Slimming World nutritionist, says: "Losing weight doesn't have to mean giving up all of your favourite foods. Have a treat, whether that's a glass of wine, a piece of chocolate or your favourite takeaway every now and again at the weekend. If you completely deprive yourself of something, you'll only want it more, and cravings could see you throw in the towel."
Be realistic
If your diet is too strict you won't be able to keep it up in the long term and you'll end up putting all the weight you lost back on. Instead, make small sustainable changes. Did you know cutting out the equivalent of a biscuit each day can help you lose up to a stone in a year?
Get technical
There are lots of apps to help you record your meals and activity. Slimming World's members' website, which is free when you join your local group, is now mobile-optimised, so you can keep track of your food intake and get tips and ideas when you're out and about.
Reveal is now on Google Plus! Join us here for the latest pictures, fashion and celebrity news!