These women discovered that losing weight with Slimming World brought them success in more ways than one"I GOT FIT AND FOUND A SECOND CAREER"
Hollie Krause, 31, from East Sussex, is a probation officer by day and fitness instructor by night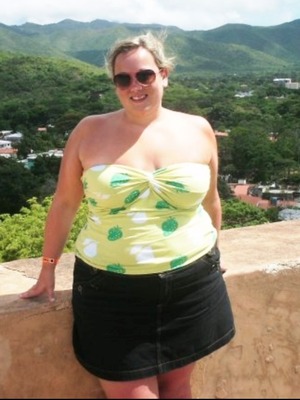 'I'd been big all my life. I was a kid who'd eat when I was sad, happy, stressed, or just bored. I never seemed to get full enough to satisfy my appetite.
By the time I finished uni, I weighed over 18st. My size definitely affected my choice of career. After graduating, I had unsuccessful interviews with a couple of PR firms in London. Of course, nothing was said, but as soon as I saw all the fashionable, slim members of staff, I felt my face – and body – would never have fitted. So I chose a career where looks wouldn't matter quite so much.
I joined Slimming World in September 2008, the same week I began training to be a probation officer. I felt instantly at home there. Food Optimising was the perfect plan as I could eat really filling lunches and dinners, enjoy a glass of my favourite wine, and still lose weight.
And the changes weren't just physical. A lot of crime is drug- and alcohol-related and I found dealing with my food issues made me more empathetic in helping others tackle their addictions.
It's led me to a more positive way to cope with stress – exercise. Specifically, Vibe Cycle classes at the gym. I enjoyed it so much I started going four times a week, then decided to qualify as an instructor.
After two years, I hit my target weight of 10st and now I'm 9st 11lb. I was so hooked on cycling I signed up to the London to Paris charity bike ride.
When I joined Slimming World I couldn't have ridden a mile, but last July I pedalled more than 300 miles in four days to raise £4,000 for The Heart Foundation. It was tough, but the best experience of my life!"
"LOSING WEIGHT KEPT ME FLYING HIGH"
Donna Hutchby, 34, from Nottingham, is a cabin crew manager on long-haul flights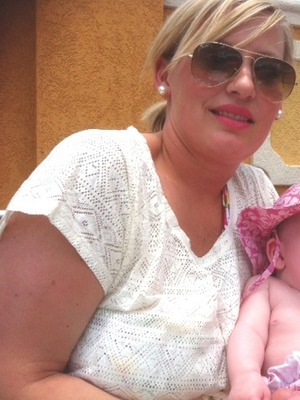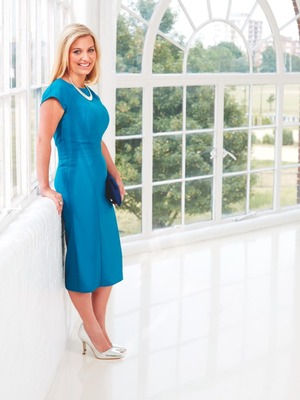 "As soon as I knew what a plane was, I wanted to work on one. I'm a people person and love travel, so the job was invented for me, really!
Everyone aboard, including the pilots, likes to look their absolute best. I'm no exception and, although I'm not naturally slim, I was rarely more than 10st before having my two children.
However both my pregnancies were difficult, with prolonged stays in hospital and severe morning sickness. At times only plain foods like buttered bread would stay down and the end result was that I put on weight.
I loved being a mum and planned on returning to work part-time when the children were old enough. There's no requirement for aircrew to be slim, but at 11st 7lb I couldn't get into my jeans or fitted dresses and I just wasn't happy.
The idea of joining a Slimming World group didn't appeal to me at first. But in May 2013, I decided to go along, grab the books and then follow the plan at home. However, everyone was so friendly and encouraging, I decided to stay for IMAGE Therapy [support and advice from fellow slimmers] – and I've done so every week since.
I'm not very good in the kitchen and before joining, I relied heavily on ready meals and takeaways. I soon discovered, though, it takes no time to pop a potato in the oven or make a simple pasta sauce.
I reached my 9st 3lb target just in time for my return to work last February and now wear a size 8-10 uniform. My job makes staying on target a challenge, though I try to stick to the healthier options like plainly cooked meat and fresh fruit. Now when I look in the mirror, I look like me again. More importantly, I feel happy on the inside and that's what really counts."
"I GAINED CONFIDENCE AND BECAME A COUNCILLOR"
Renata Jones, 33, from Leicestershire, is a marketing manager and a town councillor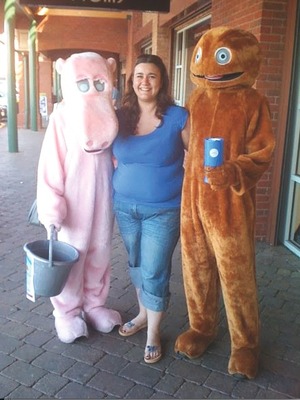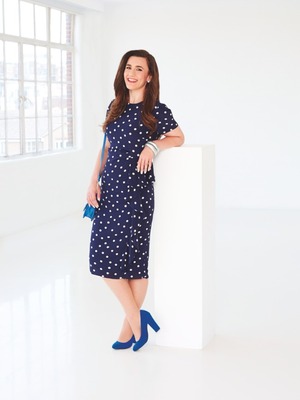 "Politics has always fascinated me, although after university I built up a successful career in marketing.
I was often the face of my company at exhibitions and meetings, and always disliked seeing how big I looked in the inevitable photos.
I felt resigned to being overweight, given my food issues. An allergy to foods like lettuce, bananas and strawberries meant I avoided salads, fruit and veg in case they triggered a stomach upset. I'm also vegetarian so at times I lived on bread and cheese, pizza or crisps.
Slimming World was my mum's idea and in April 2013, I attended my first group. At first I thought it was complicated and I looked at the huge list of "free foods" and crossed off anything I couldn't eat.
Yet there were still so many choices I was inspired!
I learnt to fill up on pulses and fruit and veg that suited me. I couldn't believe how well I felt, or how quickly the weight came off. After 12 weeks I'd lost two stone and I lost another four stone by February 2014, maintaining my 12st target since.
Shortly after I joined, I found myself mediating during a campaign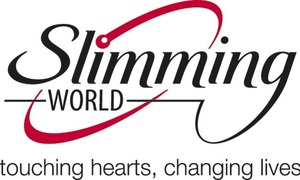 against a local housing development. I realised that as a local councillor I'd be able to help people in my community and was delighted when I was appointed. I absolutely love it, even though it's hard work on top of a full-time job.
Losing weight's given me confidence to put myself "out there" in a way I could never have imagined. I might end up as an MP one day – watch this space!"
Save £35 when you join Slimming World Online with our exclusive offer. Just click here to find out more!