Artist Victoria McDaid, 29, from Tyrone in Northern Ireland, has been ruled by her weight her entire life. But now she's taken back control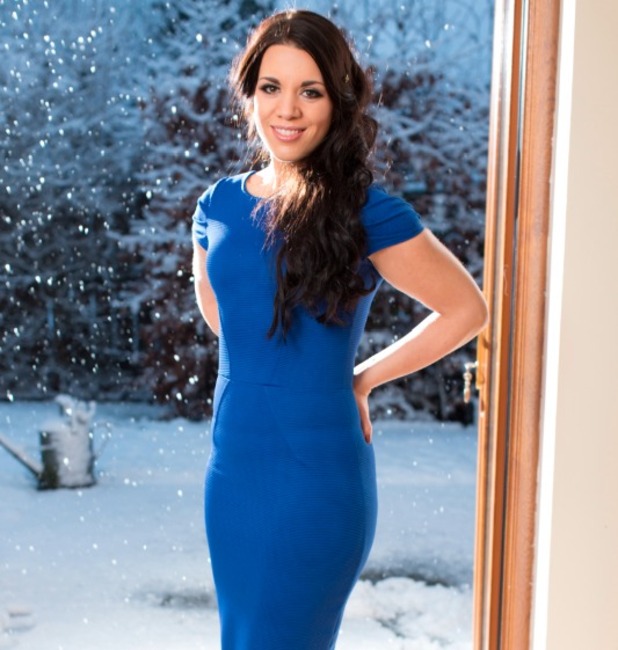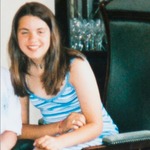 1999:
This is me, aged 14 – the last time I wore a size 10. Even then it was a struggle. Having been bullied throughout primary school for being the biggest girl in my class, I began dieting at 13 and only ate one meal a day in a desperate bid to stay slim. I can remember the hollow, gnawing hunger pangs and how, after a day of starving myself, I'd chew each mouthful of dinner slowly, savouring the moment.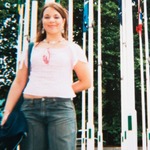 2002:
But it wasn't sustainable in the long run. I soon caved in and, with the increased freedom of my teenage years, I took advantage of the opportunity to get my fill of junk food. By 17, I was wearing a size 14 and feeling increasingly unhappy about my body. With each year I grew bigger and the paranoia set in. I was sure that people were staring at me when I walked down the street, and at times I didn't want to leave the house.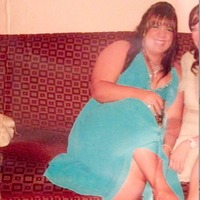 2008:
The overriding theme of my twenties was food. As a yo-yo dieter, I was either starving myself on a juice, soup or shake diet or stuffing my face with sandwiches slathered in mayonnaise or creamy, butter-laden curries.
I also became obsessed with weighing myself. It was on my mind morning, noon and night. By 23, I was a size 22 and this picture, taken at a friend's wedding, was one of the rare occasions I wore heels because all that weight on my feet was just unbearable.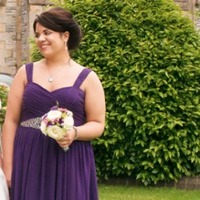 2012:
At 25, I went to uni to study fine art. Needless to say, I embraced the student life, including the boozy nights of beer and cider and the cheap takeaway deals on pizza, garlic bread and cheesy chips.
Every invitation to a wedding or party left me in a state of panic. I began crash-dieting for every event, losing a few pounds here or a stone there.
In June 2012, my sister asked me to be her bridesmaid. Terrified of being scrutinised, I starved myself for three months and lost three stone so I could squeeze into a size 16 dress on the day.But every time I lost weight, I put it back on and more. It was a mistake I just didn't learn from.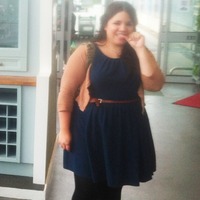 2013:
This is me in September 2013, the month before I joined Slimming World. With my size 22 clothes growing too tight, I had another important occasion to slim for – my own wedding.
After six months together, my boyfriend Karol had proposed and we planned to tie the knot in 2015. That gave us time to save money – and also gave me time to get my weight under control.
This time, no crash diet would do. I didn't want to feel 'OK' on the day –
I wanted to feel incredible. So I took my mum's advice and joined my local Slimming World group.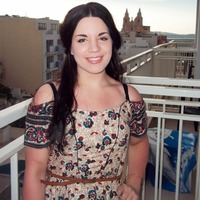 June 2014:
On my first night there, I wanted the ground to swallow me up. But everyone was so welcoming, especially the consultant, Sinead, who told me that people who go to a group are three times more likely to succeed. I stayed and never looked back.
I made simple swaps, like low-calorie spray oil and fat-free crème fraiche. The recipes meant my diet was more varied and I looked forward to everything I ate. The difference was that this was sustainable. I wasn't miserable and I wasn't hungry.
In my first month I lost a stone and when Karol and I went to Malta last June, I'd lost five stone! For the first time since I was 17, I could wear a size 14.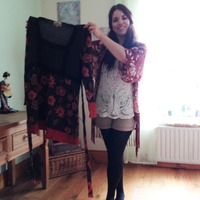 August 2014:
Two months later, in August, I'd shed another stone and could finally wear the shorts I'd longed to buy for so many years. I joined a gym and actually enjoyed going three times a week.
When I went to try o n wedding dresses a few weeks later, I was like a kid in a sweetshop. I'd never thought I was someone who could dare to wear a fitted dress but now I slipped into the long, slinky, white gowns with ease.
Rather than worrying about what would fit me, my only problem was deciding which I loved the most!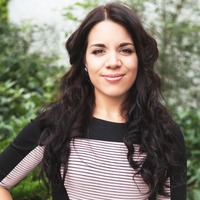 Sept 2014:
I was thrilled when I came in the top three at the regional Woman of the Year Slimming World awards. I was equally excited to fit into a size 12 bodycon dress.
Aside from the touch of glamour, my life was changing in many other ways. The painful sciatica that had plagued me for five years had gone and the doctor said my Polycystic ovary syndrome should have cleared up too.
And the biggest change? One day I was walking down the street and realised I wasn't worried that everyone was staring at me. I felt free.
Save £35 when you join Slimming World Online with our exclusive offer. Just click here to find out more!
Reveal is now on Google Plus! Join us here for the latest pictures, fashion and celebrity news!