A ninety-year-old man has been reunited with his wedding ring - 64 years after losing it!
Oskar Jonsson, from Iceland, tied the knot with his wife Elin Sigureoardottir, 85, in 1949 but he lost the precious piece of jewellery just after.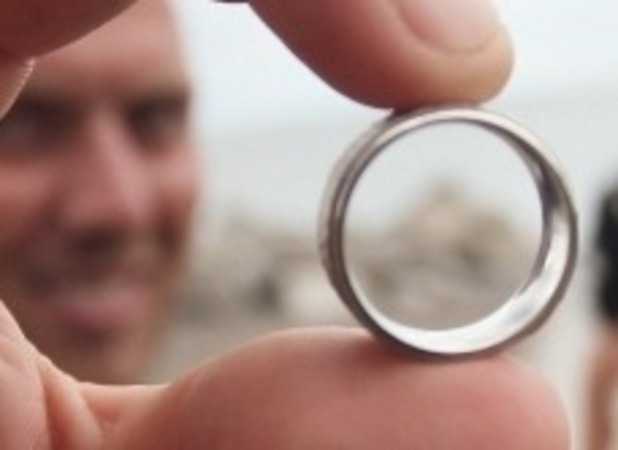 He believed it had fallen off while he was clearing away snow one day.
However, it turns out he'd taken it off at his garage whilst repairing some machinery and it had fallen on the floor, where it has remained ever since.
The new owner of the garage, Brynjar Aeoalsteinsson, discovered it whilst clearing out some old junk.
Brynjar was quoted in
The Daily Mail
, saying: "It was only when I looked at it more closely did I see there was a ring and realised it was probably a wedding ring because of the inscription "Your Elin."
After posting pictures of the ring on Facebook and contacting local jewellers, Brynjar eventually traced the ring back to Elin - just in time for the couple's 65th wedding anniversary celebrations.
That's what you call good timing!
Sadly, Oskar lost his ring finger in an accident - but that didn't stop him being delighted to have the band back.
He said: "The ring is as good as new, although I will have to wear it on a different finger. Still, better late than never."
It just goes to show, you should never give up on something you think you've lost!
By Alana Cannon
Reveal is now on Google Plus! Join us here for the latest pictures, fashion and celebrity news!