It's the moment we've all been waiting for. E.T. has returned to earth - in a tree stump!
OK, so this obviously isn't the real thing but how much does this chunk of wood look like our favourite alien?!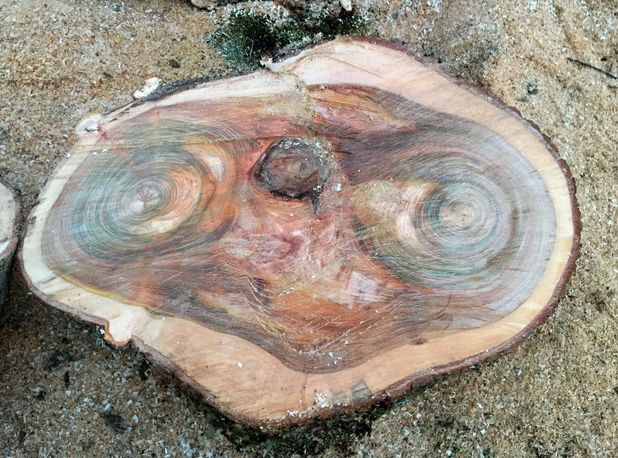 With the oblong face, large eyes and cute button nose, they couldn't look more alike!
Hotel owner, Billy Harley discovered the uncanny resemblance while chopping a tree for firewood on the Isle of Skye.
The chap, who runs Uig Hotel, explained how he stumbled across the otherworldly piece of wood: "I was getting some additional logs ready to keep the place warm for our guests. I put the chainsaw through a trunk and there was E.T. staring back at me."
A stunned Billy phoned his wife who came out with a camera so they could take a few snaps of the unusual tree trunk, which has now left them "stumped".
Billy added: "We're not quite sure what to do now. We could turn E.T. into a coffee table or a bar stool maybe."
Reveal is now on Google Plus! Join us here for the latest pictures, fashion and celebrity news!