One animal-crazy couple have turned to selling their possessions on the street to pay for the 60 stray cats and dogs they've adopted!
Despite living in a tiny 20-square-metre house and already spending thousands of yuan on the animals, the pair, known only as Mr and Mrs Hu, continue to help out the homeless pets.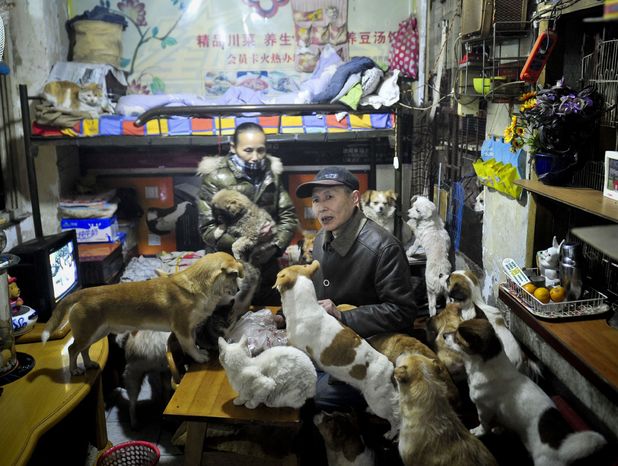 It all started back in 2005 when they found a sick cat stranded on the roof of their building in Chengu city, China.
Mr Hu explained: "No one at the scene helped, so we rescued the cat and brought him home to treat him. Afterwards, the cat stayed with us."
And over the last decade, the husband and wife have taken in plenty more felines and pooches in need of a place to live.
Hu's wife, a former nurse, has taken on the responsibility of cleaning the cuties and giving them any required vaccinations.
She explained: "I became their vet when treatment costs at the animal hospital became too expensive to feed."
The duo are well-known in the neighbourhood for taking in strays and any abandoned animals are taken straight to Hu's house. It must be like an indoor zoo.
We just hope they're all litter-trained...
Reveal is now on Google Plus! Join us here for the latest pictures, fashion and celebrity news!