One family has no need of a guard dog, after their pot-bellied pig scared off an intruder!
Mike Maughan and Liane Schloz's Derby home was broken into in the early hours of New Year's Eve.
But the crime didn't go quite to plan, after the couple believe the burglars woke up their two-year-old 17st pig, who scared them off with his growls that sound, according to Mike, like: "the biggest Rottweiler you can imagine."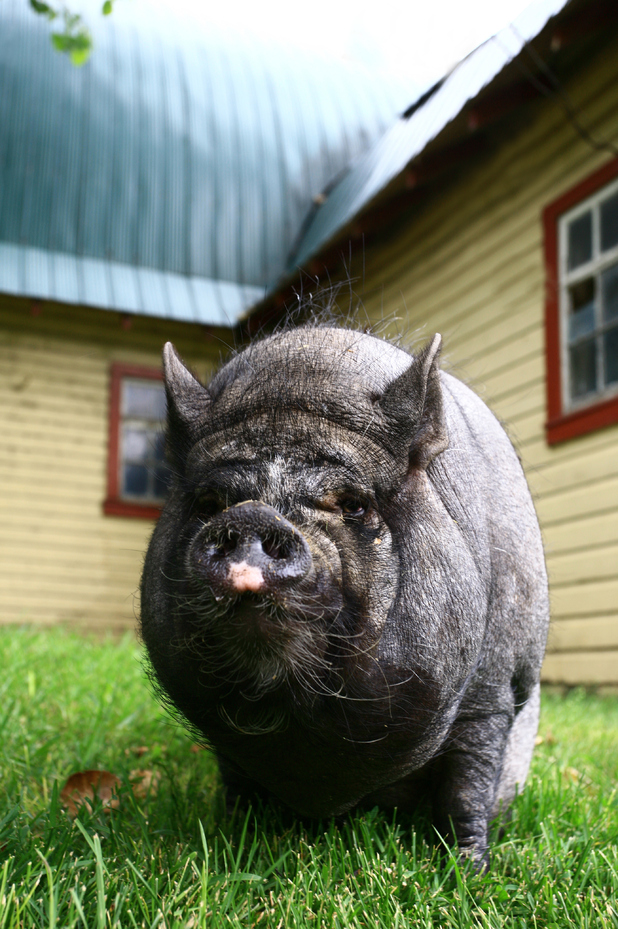 Mike was quoted in the
Daily Mirror
explaining: "They woke Ludwig up and he would have realised that we weren't up and would have been disturbed."
And Ludwig's protective ways meant that the thieves were forced to flee before they were able to steal much from the home.
Liane, 32, added: "If it wasn't for him, the burglary could have been so much worse. Instead of getting their hands on the things we really care about…all they took was an empty handbag and wallet, which the police managed to recover."
Speaking about their farm friend, Liane said: "He's like a guard pig. We are safe because he is downstairs, protecting us."
It sounds like he really saved their bacon!
Reveal is now on Google Plus! Join us here for the latest pictures, fashion and celebrity news!