With the Atkins, 5:2 and detoxing, we're no strangers to diets. But we're far from the first to try faddy food plans and alarming exercises to stay in shape. As an explosive new book shows, the Hollywood A-list tried all types of weird and wonderful things years before us...JEAN HARLOW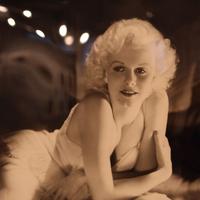 Glamorous Jean Harlow was the original platinum blonde and inspired generations of women to bleach their hair and flaunt their curves. But the 30s sex symbol also led the way in terms of yo-yo dieting. When she needed to lose weight fast, she relied on a four-day diet, similar to the Atkins. She'd lose up to six pounds over four days – but advised others to never employ it more than once a month. It involved:
Breakfast
: Black coffee, orange juice.
Lunch
,
days one – three
: two grilled lamb chops, two tomatoes, black coffee, half a grapefruit.
Day four
: Half a fried chicken, two tomatoes, black coffee, orange juice.
Dinner day one
: Sirloin steak, two tomatoes, black coffee, orange juice.
Dinner day two
: Grilled lamb chop, dish of spinach, hard-boiled egg, two tomatoes, black coffee, orange juice.
Dinner day three
: Scrambled eggs, two tomatoes, fruit jelly, black coffee, orange juice.
Dinner day four
: Two lamb chops, two tomatoes, black coffee, orange juice.
___
AUDREY HEPBURN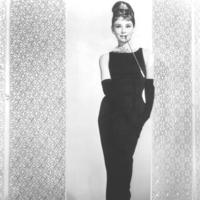 Breakfast At Tiffany
's star Audrey was so slim people thought she was anorexic, but this was denied by her friends and family. They put her figure down to her love of ballet and lack of appetite – growing up in Nazi-occupied Holland during WWII, she faced starvation.
She said: "I seem to have a built-in leveller. I've a tremendously good appetite, but as soon as I'm satisfied, a hatch closes and I stop."
Audrey's breakfast was two boiled eggs with a slice of wholemeal toast, cottage cheese with raw veg and fruit or yogurt for lunch and red meat with cooked veg and salad for dinner.
She rejected empty calories: "When I look at a slice of cake I have no desire for it," she said, "because I know it will do nothing at all for me."
___
BETTE DAVIS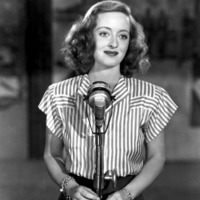 All About Eve
star Bette Davis also had her own secrets to slimming success.
Not only did she go swimming every day, she also had a very specific lunch order, which her manager made sure she got every day: hearts of celery with salt (celery to kill cravings, salt to add taste), raisins (for a healthy sugar hit), romaine lettuce leaves in oil dressing (light but filling) and a glass of water every hour.
And no matter how low-fat each dish was, she'd never finish any of them.
___
CLARA BOW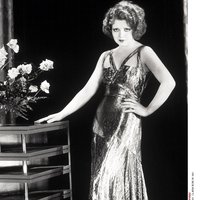 An American actress in the 20s and known as the first 'It' girl, Clara Bow had a rather unusual way of burning fat:
"I'd roll around the room like a rubber ball until I was so dizzy that I couldn't move. Then I'd jump up and stagger to the looking glass to see if I'd lost any fat. Say, I'll bet I rolled a hundred miles in that little room."
It certainly sounds like more fun than an hour on the treadmill!
___
JOAN CRAWFORD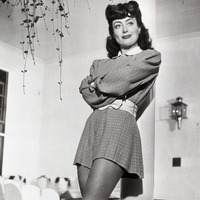 Winner of the Best Actress Oscar for
Mildred Pierce
, Joan Crawford was not only naturally sporty and an excellent dancer, she also followed some pretty weird beauty rules to stay looking her best.
These included not sitting in a soft chair, which she believed spread the hips, walking around the house with her toes pointed in to tone her legs and deliberately dropping a pack of cards every morning, which she'd then pick up one by one, bending at the waist.
___
BETTY GRABLE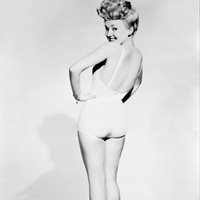 As famous for her pins as for her roles in films such as
How To Marry A Millionaire
and
Man About Town
, Betty Grable once declared: "There are two reasons I'm in showbusiness – and I'm standing on both of them."
And she ensured she kept her million dollar legs in tip-top condition by dancing, walking and daily massage: "Start at the toes and work the tiredness out with a rotary motion. Then with both palms flat against ankles, massage gently at least 40 times. Above the ankle, use a brisk up and down movement that will circulate the blood."
___
MARILYN MONROE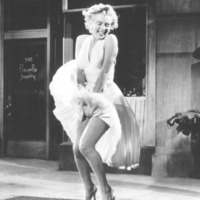 Hailed as one of the most gorgeous women of all time, Marilyn Monroe had a figure many of us would give our right arm for, but we're not sure we fancy her diet.
She started every day with two raw eggs mixed with hot milk, adding a drop of sherry if she wasn't feeling great. Although she risked salmonella, she thought hers was the perfect way to start the day, saying: "I doubt if any doctor could prescribe a more nourishing breakfast for a working girl."
Extracts taken from Vintage Secrets: Hollywood Diet & Fitness by Laura Slater (Plexus Publishing, £14.99) is out now
Reveal is now on Google Plus! Join us here for the latest pictures, fashion and celebrity news!