Kara Evans, from London, was just 17 when bone cancer almost destroyed her leg. Now the 25-year-old mum knows how lucky she is to have survived
"When I was 17, I never imagined anything could go wrong with my body.
I loved sport – particularly weightlifting – didn't drink or smoke and ate a balanced diet. I was healthy and busy with my new full-time job as a bookkeeper.
But within the space of a few months I'd become a different person. It was like my body had been zapped of every ounce of energy. I was so exhausted I often went to bed the minute I got home and my social life became non-existent.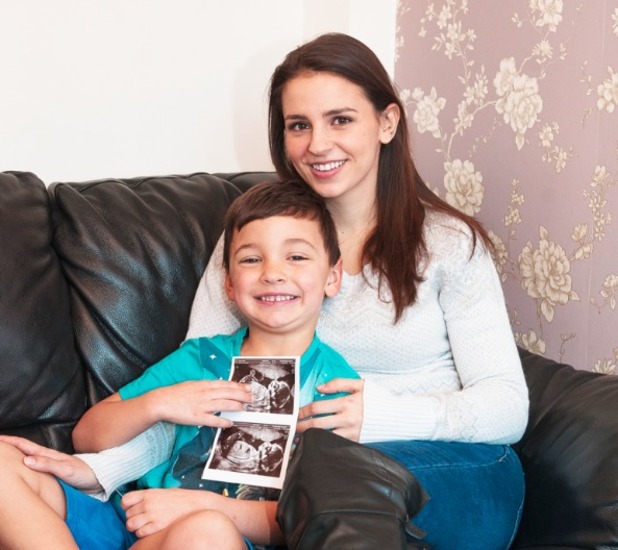 At the same time my right leg became increasingly sore and I began waking in the night due to searing pain in my knee.
I put it down to heels I wore for work, or I'd been working too hard in the gym.
One morning after Christmas in 2006, I woke up to find my right leg had ballooned. It was huge, red, and excruciatingly sore to touch. A locum GP suggested it could be deep vein thrombosis and sent me for some blood tests, which came back clear. A week later, when the swelling still hadn't gone down, he suggested it could be shin splints. There was no treatment, just taking regular painkillers and avoiding exercise.
However, the symptoms didn't go away and by February 2007 I couldn't straighten my leg or put weight on it. Finally I was referred to an orthopaedic specialist for X-rays. Straight after, I was whisked up to a ward where I was finally told the cause of all my pain – a tumour in my right leg.
Shock and fear ran through me. But even worse was the week-long wait I faced before tests could show if it was cancerous or not. Those seven days were the longest of my life and, though I knew I shouldn't, I couldn't help but google my symptoms.
It sounds crazy now, but I didn't think teenagers could get cancer. I thought kids got leukaemia and adults got various types of cancer, but not teens. But then I learnt bone cancer is the third biggest killer of teenagers and I was terrified.
In hospital, the doctor took a deep breath and told me I had sarcoma – a rare cancer. My parents sobbed as he explained my hair would fall out, I might not be able to have children and there was a chance I could die. At that moment, it felt hopeless.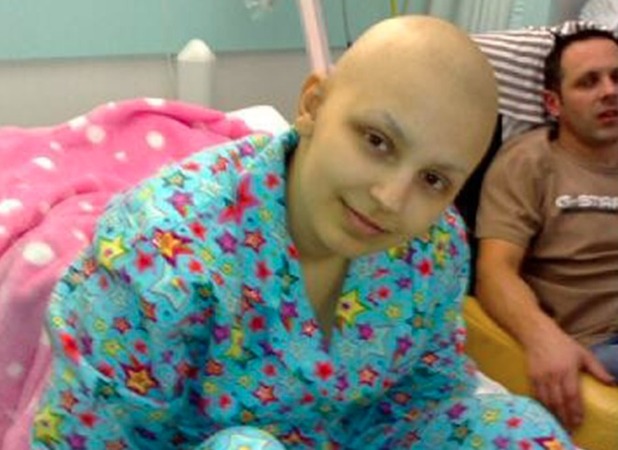 The tumour was huge, measuring 30cm in length. It had savaged pretty much my entire femur and consumed my knee to the point where it was completely immobile. I needed nine months of intensive chemotherapy, as well as limb salvage surgery, where they would remove the cancerous femur and knee joint and replace it with a metal prosthesis.
The chemo started on Valentine's Day 2007 in six three-week cycles, which left me in bits. With my immune system so low I got severe infections between each cycle. I barely left hospital. I developed thumb-sized mouth ulcers so I couldn't eat or talk, I picked up superbugs C. difficile and streptococcus while in hospital, was constantly nauseous and lost all my hair.
On 1 May, halfway through chemo, I underwent surgery to remove the tumour. It had attached itself to my quadriceps muscle, 87 per cent of which had to be removed. The recovery was gruelling as each bout of chemo floored me, leaving little energy for the daily physiotherapy sessions I needed to learn to walk again.
Through all this I had to stay positive. By September I was home and went straight back to work, while doctors put me on a drug trial for Interferon to try to minimise the chance of cancer returning.
During my treatment, I found a lot of information on osteosarcoma through the Bone Cancer Research Trust and Teenage Cancer Trust, so I knew that I only had a 50 per cent chance of survival over five years. I was willing to try anything and with each monthly check, I was relieved to hear the cancer hadn't come back.
Then, right when I least expected it, in December 2008, I discovered I was pregnant. My then boyfriend and I were beyond shocked and overjoyed. It wasn't something we'd thought would happen after what I'd been through.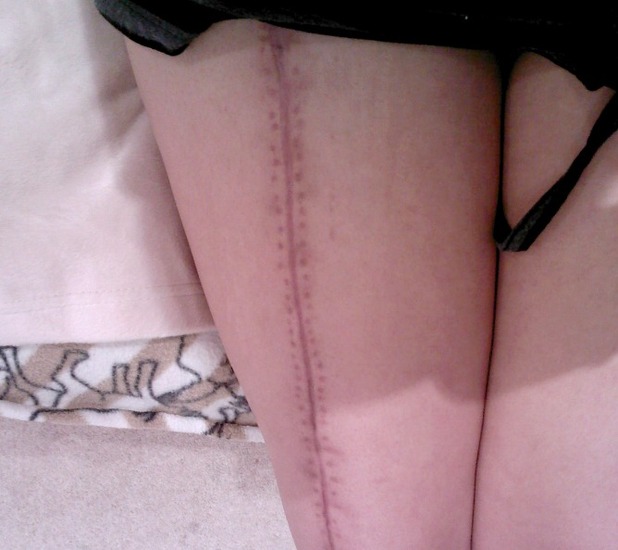 That euphoria disappeared when I was told there was a very high chance our baby could be severely disabled or deformed due to the Interferon and I was advised to have a termination, but I refused.
Luckily I listened to my instincts, and on 24 July 2009 I gave birth to a healthy 7lb 5oz boy. Dexter is five now and there's not a day when he doesn't inspire me.
Four years ago I met my fiancé Stephen, 32, and we're expecting a brother or sister for Dexter in April – another miracle.
I am reminded daily about my battle with cancer though. My leg suffered severe nerve damage so I still rely heavily on my crutches and the chemo has left me with fatigue. I can't help but think that if I'd had an X-ray when I first developed symptoms, would I be suffering to this extent now?
I made and lost friends on the teenage cancer ward and my wish is that more young people are made aware of this deadly disease and get diagnosed earlier.
Every time I look into Dexter's eyes, I know that I'm one of the lucky ones."
By Matthew Barbour & Su Karney
To find out more visit bcrt.org.uk or call 0113 258 5934
Reveal is now on Google Plus! Join us here for the latest pictures, fashion and celebrity news!