One extremely angry wife sought revenge on her cheating husband by chopping off his willy not once, but twice!
Feng Lung was livid to find out that her partner, Fan, 32, had been cheating on her with 21-year-old Zhang Hung.
The woman discovered her hubby's infidelity after finding sexy emails that he'd sent on her own phone when he'd forgotten to log out!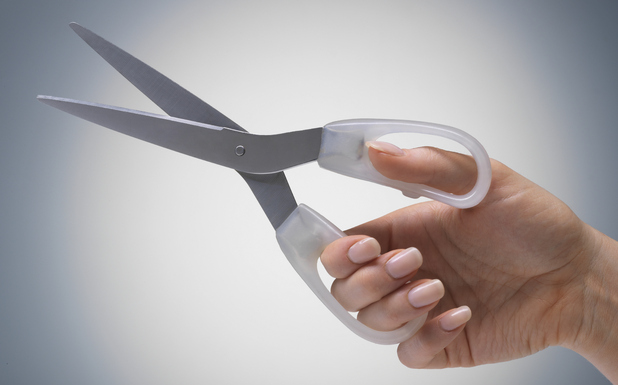 According to reports, a furious Feng grabbed a pair of scissors and stormed into their room where he was sleeping, before cutting off his penis. Ouch!
Fan, a father-of-five, was taken to hospital where his missing manly parts were stitched back on - but it didn't stop there.
It's then reported that Feng, 30, then sneaked into the hospital where Fan was recovering and snipped it off a second time! This time, she threw it out of the window and it's believed a stray dog or cat may have taken off with it.
No one from the Chinese hospital realised what had happened until someone in reception reported "a naked man was beating up a woman outside the hospital."
A spokesperson for the hospital was quoted in the
Daily Mirror
explaining: "Staff rushed to see what was happening and found the patient with blood streaming down his legs hitting the woman.
"He was stopped and the woman was taken for treatment, then we discovered she had chopped the penis off again."
Police and doctors have searched for his private parts but there's been no luck so far. It's believed a stray animal may have run off with it.
Fan lost a great deal of blood and had to receive emergency surgery. The spokesperson added: "He is now in a stable condition but is extremely distraught."
Despite the drama, Fan's lover Zhang insists they'll marry as soon as possible, adding: "It doesn't matter that he's lost his fertility, he has five children already."
Feng, who comes from Shangqui, central China, was arrested for grievous bodily harm.
Reveal is now on Google Plus! Join us here for the latest pictures, fashion and celebrity news!