Leah Foulkes was abandoned as a baby in Manchester and now, 20 years on and a mother to her own little boy, she is searching for her birth mum to say thank you for giving her a chance at life
"The shopping centre was packed but, as I was jostled by the crowd, I stared transfixed at a woman walking towards me. Like me, she had blonde hair and I thought there was even a small resemblance between us. But as she passed, she didn't even glance in my direction.
'Was that her?' I wondered, just the other day. 'Could she be my mum?'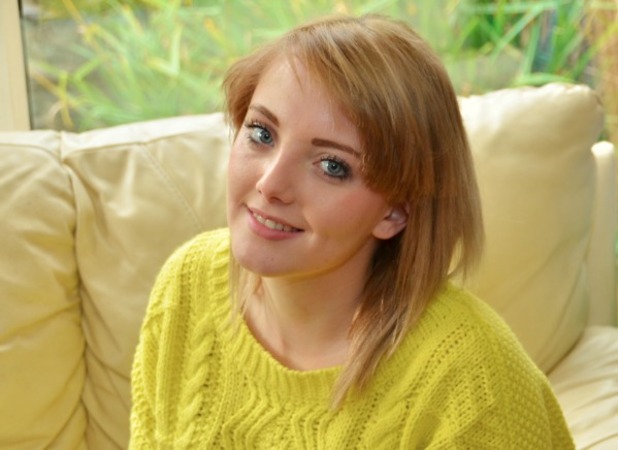 It's a question that is always on my mind. And yet there are no answers. Because, as a baby, I was abandoned in a hospital toilet, with no information as to where I'd come from or who my parents were.
A hospital cleaner, Mabel Scott, found me and I was whisked off to the maternity ward. They guessed I was just a few hours old. Various media appeals were made for my mother to come forward. But she was never found.
And so, in April 1995, at the age of four months, I was adopted by Debbie and Andrew Foulkes. I had a loving, happy home and an older sister, Eleanor. I couldn't have asked for more.
Yet I couldn't help wondering about my birth mum. Everywhere I looked, I'd see a woman with a vague resemblance and wonder if she was the one.
To try to ease the void, my adopted mum, Debbie, would tell me a story about a tiny baby, found in a hospital toilet, wrapped in a blanket and dressed in a little tutu.
'There was a mummy and daddy who really wanted a baby girl,' she told me. 'And they took her home and loved her.'
It was a wonderful fairy tale and I loved hearing it. Thanks to her, I grew up accepting what had happened. And every year, on 21 April, we would celebrate the anniversary of the day I was adopted and became part of the Foulkes family.
Then, at 16, I found out I was pregnant. I'd broken up with my boyfriend and I was terrified to tell my parents. Weeks passed before I finally got the courage to confess.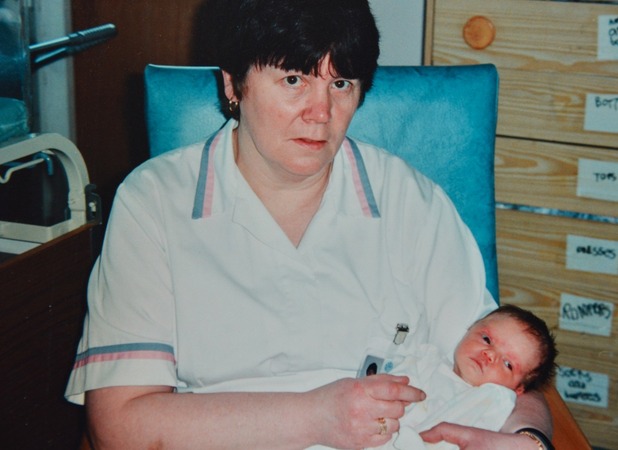 'I had already guessed,' Mum said, gently. 'Don't worry, we'll support you.'
Having Mum and Dad stand by me meant so much. I knew with their help I could cope, and soon, we were all looking forward to the birth.
But at my 20-week scan, the nurse frowned and I knew there was something wrong. A consultant explained that part of my baby's brain was missing. I was advised to consider a termination.
It was a huge shock. But, even as I struggled to take in his words, I shook my head firmly. 'No way,' I said. 'I'll carry on with the pregnancy.'
The way I saw it, I had been given a chance of life by my birth mum and now I owed it to my baby to do the same.
But we didn't know what to expect, and my pregnancy was a worrying time. Doctors said my baby's condition could be genetic and that made me think even more about my family tree and my mum. Like me, she was probably single, frightened of coping alone. But unlike her, I had the support of a loving family and that made all the difference.
My son, Caleb, was born on 12 July 2012. He was diagnosed with a chromosome disorder, Trisomy 13q, and Dandy-Walker syndrome, a condition which affects brain development.
But to me, he was perfect. I felt an overwhelming, unconditional love – and I finally understood how it must have shattered my poor birth mum, to let me go.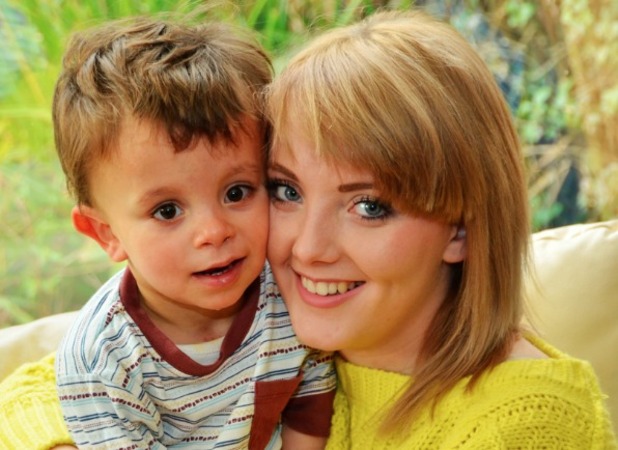 Despite the doctors' grim predictions, Caleb, now two, has made great progress. He has had some developmental challenges, but he is a wonderfully happy little boy. I've enrolled at nursing college and we've settled down to family life.
But last December, with my 20th birthday approaching, I decided to try to find my birth mum. I contacted After Adoption, a charity that helps reunite families, and we launched an appeal.
But there is so little information to go on. All I know is that I was found in Wythenshawe Hospital in Manchester on 29 December 1994. The nurses named me Holly Southmoor – after the festive plant and the road the hospital is on.
I wasn't born in the hospital, but it is thought that my birth mum lived locally. I just hope that, over the years, her circumstances have changed, and she might come forward. I don't feel angry or bitter. I don't want anything from her. I'd just like to see her and say hello.
We've been able to trace the cleaner, Mabel Scott, who found me all those years ago. She visited me every day in hospital and bought me a silver bracelet – my first present – and I treasure it, even now.
We met up recently and it was a comfort to have some small link with my past.
But I would love to know where I came from and who my mum is. Now I have a child of my own, I do understand how frightened she might have been.
But I also know that giving me up must have broken her heart – and I would like to help heal it after all these years."
By Ann Cusack
For details on After Adoption call 0800 0568 578 or go to afteradoption.org.uk
Reveal is now on Google Plus! Join us here for the latest pictures, fashion and celebrity news!