We all know a message in a bottle isn't the most efficient - or reliable - way to communicate - so one man must have been astonished to get a reply 42 years later!
John Souter, a Scottish fisherman, was sailing with his father and late brother-in-law, Bill Stewart, in 1973 when they first sent the messages in old lemonade bottles.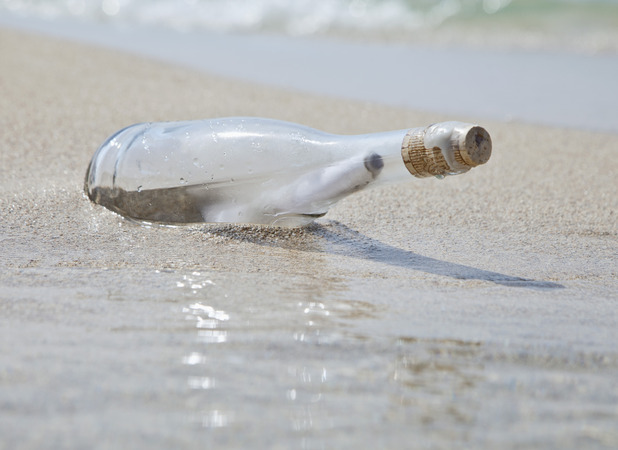 Both John and Bill included their names, addresses and the dates on the pieces of paper before sending them off to sea.
But while Bill heard back within a year, John didn't hear anything back until much more recently, when the bottle was found by German tourist, Michael Scholz, on Jones Beach in New York - meaning the bottle travelled an impressive 3,300 miles across the Atlantic Sea!
And it was set to go even further, as Michael took it back to his home in Cologne, Germany, before posting the note back to John in Moray, Scotland.
John, who is now 66, was understandably shocked to get a response to his message from so long ago. He was quoted in
The Sun
, saying: "I remember doing it. I was aboard my father's boat. It's amazing to think how far the bottle's travelled."
So if you ever feel like you're waiting ages to hear back from someone, spare a thought for poor old John!
By Jessica Davis
Reveal is now on Google Plus! Join us here for the latest pictures, fashion and celebrity news!