Despite being so young, these children have all achieved something extraordinary!Jacqui Wilford, 43, who lives in Northamptonshire, is mum to Paige, 15, Mia, eight, Anna, seven, and Halle, five.
"All four of my girls have always had long hair. I loved the way they looked so sweet with their long, swishy ponytails. I only allowed them tiny trims, and their hair grew so long they could sit on it.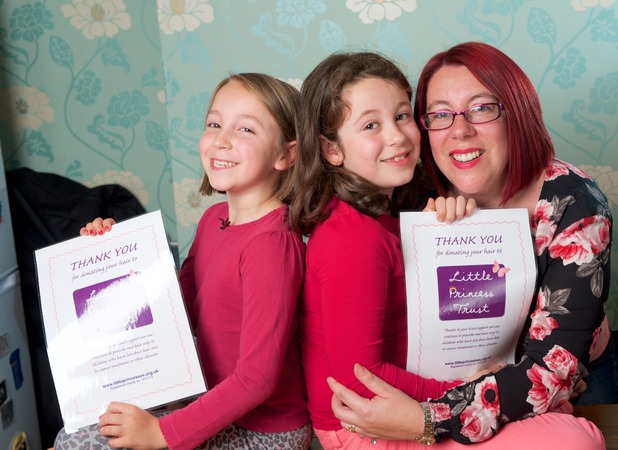 So I have to admit, I was devastated when my third daughter, Anna, told me she wanted to cut hers. She was only six years old and it broke my heart that she was growing up so quickly.
But her next words made me realise she was far more mature than I'd ever realised. 'I want it to help poorly people,' she told me.
After some research online, we came across the Little Princess Trust, a charity that make real-hair wigs for children who have lost their hair during chemotherapy.
'Let's send it there,' my daughter said determinedly. So in October 2013, I took her and her sisters to the hairdressers and watched as her long plait was chopped off.
Something wrenched inside me as I saw her new bob but Anna was delighted. She couldn't stop talking about the children she was going to help, as she posed holding her hair with a big smile.
When a friend saw her afterwards, she said it was a shame we didn't do it for sponsorship, as she would have given Anna some money. Inspired, I asked a few friends if they'd like to donate to the charity.
Even though it was after the event, we raised £262, which we sent to the charity along with Anna's hair.
So when older sister Mia, eight, wanted to cut her hair in August this year, we knew exactly what to do. She raised £50 and sent her long, dark, curly plait off to the Little Princess Trust.
I'm so proud of my girls for what they've done – and of the bravery of the children who need their new wigs."
For information on the Little Princess Trust, visit littleprincesses.org.ukYvonne Hare, 49, from Leeds, is mum to Curtis, 19, Emily, 17, Bethany, 15, and Leoni, eight.
"Although as a family we've always supported charities, we've never been big fund-raisers. Which makes the fact that my daughter Bethany has set up her own charity and raised £70,000 for terminally ill children even more remarkable.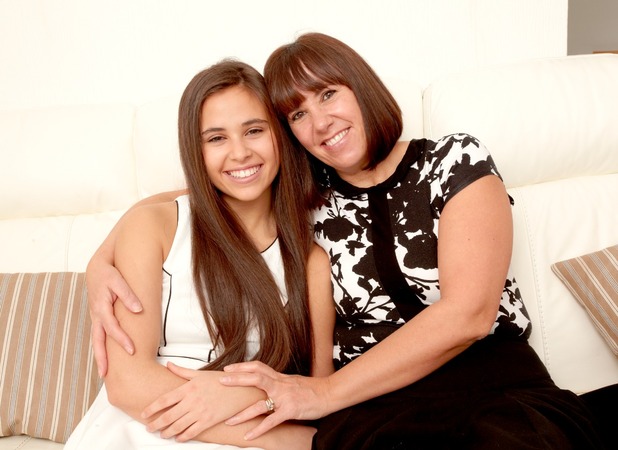 People think that Bethany must have been ill or had a poorly sibling to be so dedicated. But she didn't. Instead, aged 10, she read a book called
The Place To Be
. It's about Martin's House, a local children's hospice.
She was so moved she did some research and discovered the hospice costs £11,000 to run each day. Wanting to help, she decided to raise £5,500 – enough for half a day.
She recorded herself singing Charlie Chaplin's Smile, her grandad's favourite song, dressed as the famous actor. She put it online, along with a link to her Just Giving page. Within weeks, she'd raised £8,400.
That was in April 2010. Next, she walked 10km dressed as Chaplin with her shoes on the wrong feet. She found people didn't just want to donate – they wanted to get involved, too.
In September 2010, 250 people turned up for "The Walk of Smiles" in costumes and raised an incredible £10,000.
Since then, she has set up her own charity, Bethany's Smile, to help terminally ill children and hosted many more events. She's donated £30,000 to Martin's House and divided the rest between other charities and individual families. It's grown so fast, I even quit my job for two years to help.
Now, Bethany is raising £300,000 to build Smile Cottage – a place where families can spend quality time if their children have been diagnosed with a life-limiting illness.
She has made so many people smile – and she's only 15!"
For more information, visit bethanyssmile.orgGaynor Bearder, 41, from Huddersfield, is mum to Lucas, 11, and Joel, seven.
"My youngest son, Joel, has been ill since he was born. At just 12 hours old, doctors discovered he had a heart murmur and critical aortic stenosis, meaning a valve in his heart was so narrow the blood couldn't flow through.He nearly died three times during those first few weeks but, thanks to the amazing staff at Leeds General Infirmary and numerous operations, my boy survived. And when he needed more open-heart surgery in March 2013, they were there for our family – again.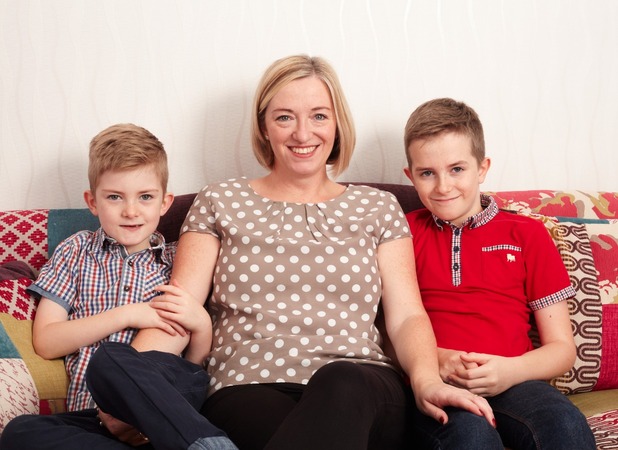 My husband Tony and I decided to hold a curry night to raise funds for the hospital and we made £3,000. Spurred on, a friend did a parachute jump for us, and then we held a ball.
Our eldest son Lucas was just seven when he told us he wanted to help. He'd been thrilled to become a big brother. When we'd told him Joel was poorly, he asked if he would go to heaven. At the time, we had to tell him we didn't know.
Ever since, our sons have been so close. So we weren't surprised Lucas wanted to help too. He did three mini 1.5km races, put on charity dos at his school's Christmas and Easter fairs, held assemblies and spoke on local radio.
We've raised around £50,000 and most of that is down to Lucas. It proves that amazing things can come out of terrible situations."
For info on the Children's Heart Surgery Fund, visit chsf.org.uk or call 0113 392 5742
Reveal is now on Google Plus! Join us here for the latest pictures, fashion and celebrity news!