We ask self-confessed filth-pot and sex blogger Girl on the Net to make like Cameron Diaz and Jason Segel in Sex Tape and try out a few choice moves from 70s bonk book, The Joy Of Sex
"You know how it is, you're 10 years and two kids into a marriage, and there's only one way to get your kicks – filming yourself in a three-hour marathon testing all the positions from The Joy Of Sex. It gets Cameron Diaz and Jason Segel's characters in
Sex Tape
into a lot of trouble.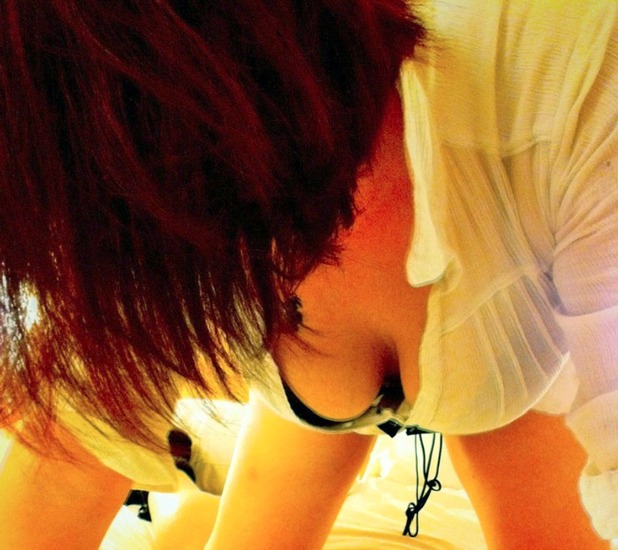 But who could possibly resist a challenge like that? Certainly not me – as a sex blogger, it sounded right up my street. Not to mention a handy way to stay warm during winter.
My boyfriend was a bit unsure, but after some reassurance (no, I promise you don't have to grow a 70s beard), he was game.
I was surprised to find that the original version of
The Joy Of Sex
, published in 1972, is more than just an encyclopaedia of different positions – there's loads, from tips on how to caress pubic hair to what they teasingly call handwork. But there are plenty of pictures too, so we went through these, bookmarking positions we'd never tried before, and making nervous jokes about pre-sex warm-up stretches.
We started with the hardest, figuring that if we did ourselves an injury, at least we could attempt the lying-down ones while we waited for the ambulance.
First up: what the book calls 'Indian-style', a standing position in which each of you stand on one leg, with the other wrapped around your partner. This sounds tricky, but in fact if you're roughly matching heights and you have a wall to lean against, there's something pretty damn sexy about it. Holding each other up gave us a bit of closeness and a hot teamwork element that we don't get with our usual positions. Sadly, as with anything that requires balance, it makes me more nervous than orgasmic.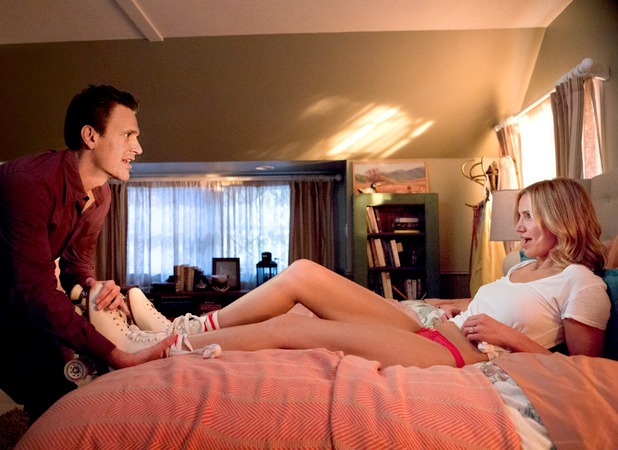 So, miles from the finish line, we moved on to the next position.
The Joy Of Sex
calls it exercises but my boy and I dubbed it the shoulder-stand thingy.
You'll see this one replicated in any number of articles about great sex positions, so let me warn you now: it's not worth it. It started with me performing a half shoulder stand. Then he straddled me, with one foot placed next to my head and the other just behind my bum. You can probably see where this is going, right? The position involves angling his penis and pointing it downwards into me until either a) it snaps or b) we get a bit bored. We ended at b), but it was touch and go.
Time for a lie-down. The next position was one I'd bookmarked with a knowing wink – The Joy Of Sex calls it 'X position'. In it, he lies on his back but raised slightly on his arms. I sit on him, lean back, and let my legs stretch out behind him. It's basically girl-on-top but you're both tilted slightly so you can lean back on each other's knees, and stare romantically into each other's eyes. Or, if you're him, stare romantically at my knockers while I put in all the work. I liked this one: it gave me power, control, a bit of a workout, and most importantly an excuse to spend the rest of the evening flashing my boobs at him to remind him of our triumph.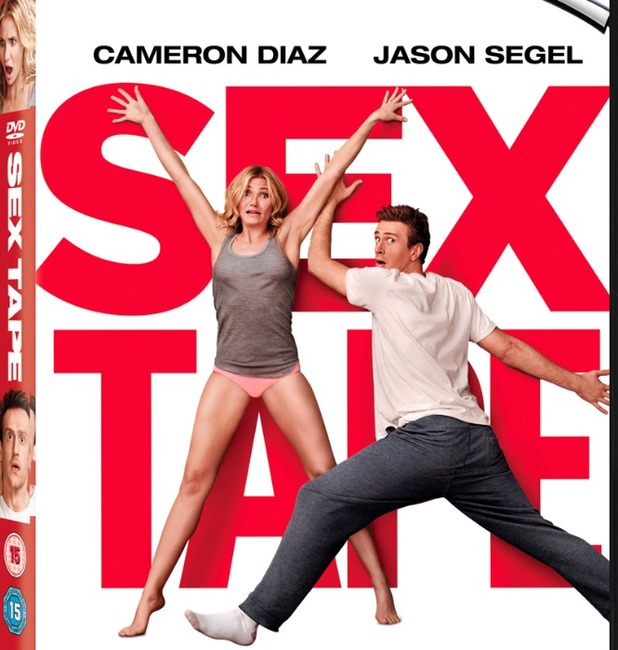 We ran through a few others: a variation on our favourite position (rear entry), and a lying-on-the-side type of missionary (called Flanquette, because everything is sexier in French), which I suspect counts as cheating. Who hasn't discovered this position when you're hungover and feeling lazy?
I thought I should end on my favourite: a variation on missionary in which, instead of lying on your back, you raise your hips and roll backwards slightly, placing your legs either side of his head. The position is simply called 'frontal' which, as far as I'm concerned, is far too plain a title to do justice to its hotness. It has amazing angles of penetration, with just enough purchase that I get to move too and we can get into a solid, orgasmic rhythm.
I'm delighted it's included in the classic 70s book, for the main reason that it's one we do on a pretty regular basis. Finding it in the pages of that hallowed sex manual is like being given a pat on the back: it's OK, you've been doing sex right all along.
While it's fun to test out new sensations, one of the best things about taking the
Sex Tape
challenge is being able to mix the old with the new. Finding those interesting sensations you've never felt before, and combining them with the sex tricks that you know and love. You don't have to compete with Cameron and Jason by doing every single one – they're professional actors, after all, and probably had a lot of time to practise. Just pick your positions, get started, and see where the night leads you."
Sex Tape is out now on Blu-ray and DVD.
Girl on the Net is a kinky, feminist sex blogger. She can usually be found talking dirty at girlonthenet.com
Reveal is now on Google Plus! Join us here for the latest pictures, fashion and celebrity news!