Shelley MacKenney, 34, from Birmingham, fled from crippling money problems and cut herself off from her loved ones
"Being in debt was like living in an invisible prison. I felt claustrophobic, trapped and desperate. So I did the only thing I could – I escaped. I got on the first coach out of London and disappeared. I didn't care where I went or that I had barely any money with me. I just had to get away from the bills and final reminders I was drowning under.
I hadn't always been bad with money. In fact, I'd always been very aware of its importance. My nan had adopted me after my mum left when I was a child, and she often went without so I had enough to eat.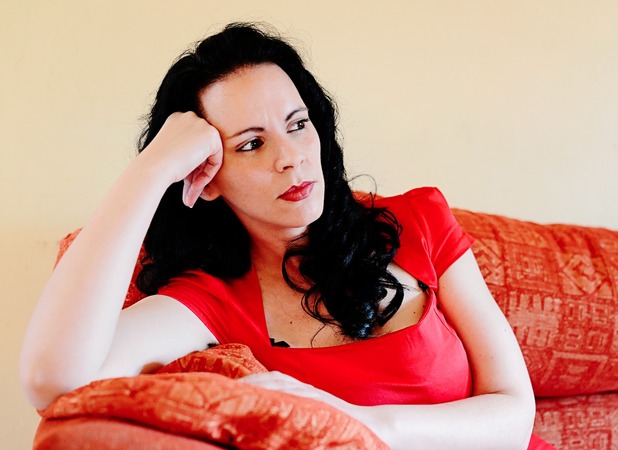 Desperate to help, I found my first job at 13 in a pet shop. Determined to provide a better life for us, after school I enrolled at college. But everything changed when I went to open my first bank account and the bank offered me a job. Enticed by the idea of a full-time wage, I quit studying and started immediately.
Months later I turned 18 and was offered a credit card. It was a revelation – I could buy things, then pay for them later. I redecorated Nan's bedroom, then my own.
At first, I paid it off every month. My credit rating rocketed and I was offered more money – and more credit cards. Quickly, it got out of hand. I went food shopping with two trolleys and even bought Nan's council house, getting a mortgage against my salary. I lent people money and bought all the family giant takeaways.
As my debt increased, I got a loan to pay off my credit cards. But before long, I'd maxed them out again – and still had the loan to pay back. With a mortgage, loan and numerous credit cards, my debt hit £200,000. I was terrified and got so stressed that I lost three stone.
The worst thing was not being able to tell anyone. My family were so proud of me, I couldn't confess the mess I was in. I was on anti-depressants and dreamt about dying.
A final reminder for a mortgage repayment was the last straw. Against my every instinct, I stole £1,000 from work to pay it. Unable to live with myself, I took an overdose.
When I woke up in hospital, I was crushed. Nan had found me and doctors had saved me. I had no choice but to call the bank and confess to the theft. Incredibly, they were sympathetic and put me on sick leave, telling me they'd recoup the money from my wages.
But I was too ashamed to go back. Instead, I got a job in a betting shop. Nothing had changed though, my bills were only getting bigger. It was as if there were hundreds of panicky voices in my head, on a loop.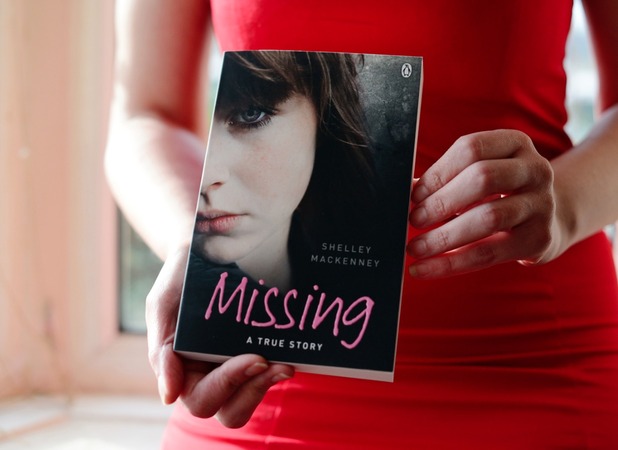 So I tried another escape. This time, it wasn't planned. In May 2002, aged 22, I left work for lunch and suddenly thought: "You could just leave."
Instantly, the voices in my head were silenced. Before I knew it, I was at Victoria Coach Station, asking where the next bus was going. Stepping off it three hours later in Birmingham was liberating.
I didn't have a mobile, so no one could contact me. I went to a B&B, where I spent half of my remaining £40 on my first night away from home.
Although the relief was huge, life was hard. I got a room in a women's refuge and went days without food before I resorted to stealing from small shops and pickpocketing. A stranger to myself, I changed my name and began a casual relationship with a man I met on the streets. In 2003, I fell pregnant. Desperate, I asked my doctor for help.
I started counselling and sought support from the Salvation Army. By the time I gave birth to my daughter Alyssia, I was more like the woman I'd once been.
After 18 months, my nan tracked me down through the Salvation Army. I was desperate to speak to her, but terrified. It took three hours to find courage to call her. Nan wasn't angry, just relieved. She said I should've asked her for help – she was right. I felt awful for what I'd put her through.
I learnt that in my absence my family had taken over my mortgage, loan and credit card repayments. I was stunned. Their generosity meant a fresh start for me and Alyssia, especially when Nan moved in with us. At last I was able to start repaying my outstanding debts.
Since then, I've written a book about my experiences, Missing. I learned a lot running away – most importantly, it's not a way to escape your problems."
Louisa Gregson & Sarah Whiteley
Debt Awareness Week is running from 26 January-1 February 2015. For help and support with your debt, contact StepChange Debt Charity for free on 0800 138 1111 or visit stepchange.org
Reveal is now on Google Plus! Join us here for the latest pictures, fashion and celebrity news!