Naomi Stanley's little girl Anya was only a baby when she was diagnosed with cancer. But despite overwhelming odds, she fought the disease – and won
"When we realised Anya wasn't well, doctors had no idea what it was. At first they thought it was fluid on her hip, then a bone infection.
She was only 18 months old and watching her go in for two operations was terrifying – she was my baby and I desperately wanted to protect her.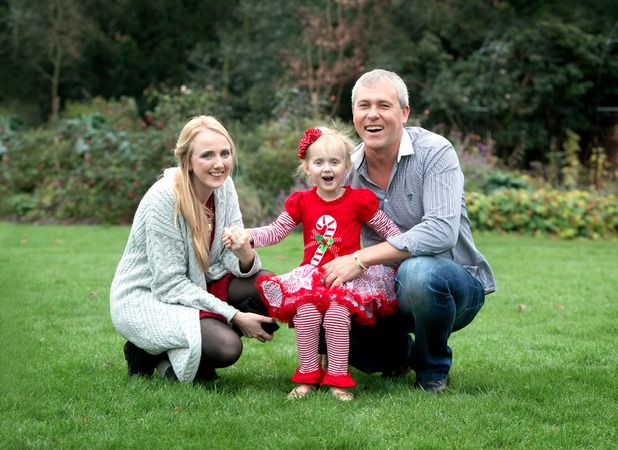 So when she was diagnosed with a stage four neuroblastoma tumour that had started in her kidneys and spread into her bones and bone marrow, I can't describe how me and my fiancé Graeme Bentham felt. No words can come close to the heartbreak we went through.
We'd first noticed something was wrong when Anya didn't start walking until she was nearly a year-and-a-half old. She'd been so advanced at everything else – feeding herself, playing with other children – we'd been surprised she hadn't found her feet yet.
And when she did start tottering, she walked with a limp on her left side. Although it didn't seem to be causing her pain, we took her to the doctor.
After two misdiagnoses, Anya had tests and scans, as doctors at Liverpool's Alder Hey Children's Hospital struggled to find out what was wrong. We could only watch helplessly as she grew worse.
Instead of the bubbly, inquisitive baby she'd been, she spent her days in a hospital bed, sleeping or lying listlessly. She was in so much pain, we had to give her morphine before changing her nappy and she couldn't bear to be cuddled. She even stopped eating and drinking.
Finally, in October 2012, a scan revealed a 3cm tumour on her left kidney that had spread. It was an aggressive cancer, doctors told us, and only 25-30 per cent of sufferers survived.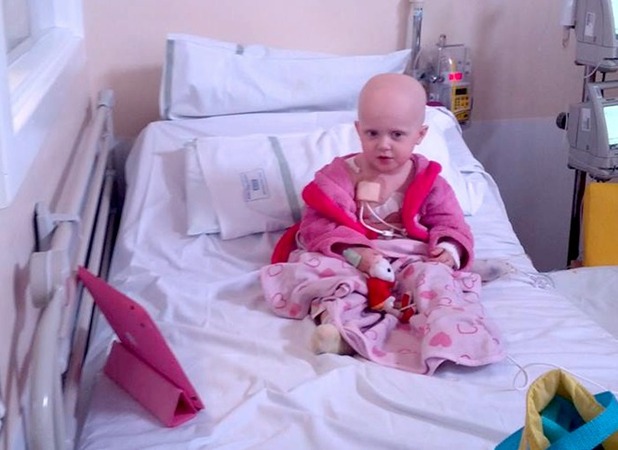 I was desperate to start chemotherapy straight away. It would be dreadful but it was the only way to cure the little girl who was slipping away in front of our eyes. But doctors needed to do more tests, which would take at least two weeks.
We spent the week watching Anya deteriorate. 'She won't make it to Christmas,' I sobbed to my mum.
Anya became so ill, we spent a day filming her in bed, convinced it would be her last. These weren't the memories we wanted but we were determined to record every minute we could.
Doctors became increasingly concerned and started chemo straight away. I knew their urgency was a bad sign.
But just an hour before her treatment was due to start, Anya woke up. Not just opened her eyes, but properly woke up. She jumped into my arms and asked for toast. We couldn't believe it. It was as if she knew she needed to fight and she was ready to give it a go. We'd underestimated our little girl.
From that miraculous moment, things turned around. Yes, the chemotherapy was awful but Anya coped with it incredibly well. She'd throw up, then ask us to take her to the zoo. When they came to find her, the nurses would never bother to look in her bed, because she was always running around the ward with her IV line trailing behind her or causing mischief with the other children in the playroom. They'd tell her to calm down, but she was so energetic, so lively, we couldn't contain her.
It was impossible to believe she was as ill as doctors said. I'd spend hours daydreaming they'd call us in to say they'd made a mistake and apologise for giving our healthy child such vicious medicine. They didn't, of course. No matter how healthy she seemed, Anya was still fighting for her life.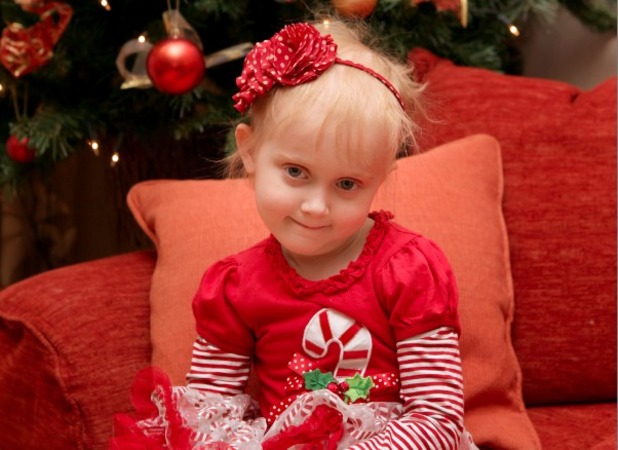 By June 2013, the chemotherapy had shrunk the tumour on her kidney to 1.5cm, small enough to be removed in an operation. She was allowed to return to our home in Cheshire just six days later and immediately grabbed her princess sword. 'I'm strong,' she shouted. And she was. Stronger than she'd ever know.
Anya battled her way through another two rounds of chemotherapy, then she needed a higher dose before her stem cell transplant. Doctors warned us she'd be very poorly and that five per cent of children died during the procedure, before handing us the consent forms.
But although she was tired, Anya wasn't prepared to just lie around in the hospital. She was doing so well, the doctors even let us take her to the park just before her transplant, where we had a small picnic party with our family.
She spent 13 days in isolation while the transplant took place and when she was finally released in August 2013, she walked out of the hospital on shaky legs.
Since then, my brave three-year-old has had two weeks of radiotherapy, six sessions of immunotherapy and has now finally finished her treatment.
Seeing her start pre-school and get excited for Christmas, it's easy to think it was a nightmare. But the side effects are real. Anya's fed by a line into her tummy and her treatment means she won't be able to have children.
However, for the last 17 months, her monthly checks have confirmed the cancer's gone. When I think of the day we filmed Anya in her hospital bed, desperately praying it wasn't her last, it's amazing to see her bounding around. It's a miracle I could never have expected to come true."
By Laura Thomas and Sarah Whiteley
Reveal is now on Google Plus! Join us here for the latest pictures, fashion and celebrity news!