Christmas party season is officially upon us and if you're cringing after embarrassing yourself at the office party, take comfort in the fact that you're definitely not the only one.
In fact, a huge 25 per cent of Brits have admitted to being left red-faced after their drunken antics while celebrating the festive season with colleagues.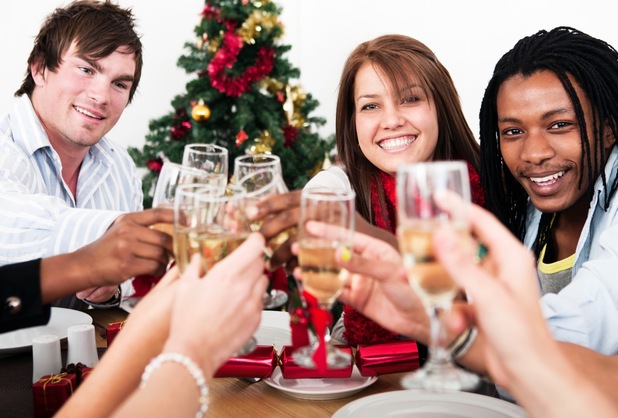 And the biggest thing that workers were waking up regretting? Kissing, of course! A sixth of the 2,000 adults that were quizzed revealed they'd shared a smooch with a colleague under the mistletoe. We bet that was awkward the next day…
While one in ten also said they'd let out a secret at the knees-up – who doesn't become a little loose-lipped after a glass of vino or two?
Getting home is also a problem, as five per cent missed their last train due to partying with co-workers and 25 per cent even blamed colleagues for pressuring them into staying out later than they wanted.
Meanwhile, when it comes to the aftermath, almost a quarter of workers admitted they worked less efficiently the day after the night before. Some even cheekily took an extra long lunch to cope with the hangover.
But that's not the worst of it. Nearly a fifth of people said they'd been sick in the office the next day, while six per cent had even dozed off in the toilet. Let's hope the boss didn't find them!
Cancer Research UK carried out the research in the lead up to their Dryathalon challenge, where they ask people to stay sober for January in return for donations.
Anthony Newman from the company said: "The work Christmas party is a long-held tradition. It's a chance to let our hair down and have a great time celebrating the festive season with our work-mates. However, as our results reveal, there could be a few of us with red faces in the office the next morning!
"Lots of us know that feeling of having overindulged during the party season, so why​ not kick start a healthy New Year and bin the booze for January by taking part in Cancer Research UK's Dryathlon?"
Reveal is now on Google Plus! Join us here for the latest pictures, fashion and celebrity news!