These three young women are always putting others first, so we decided they deserved some well-earned pampering at this special time of year…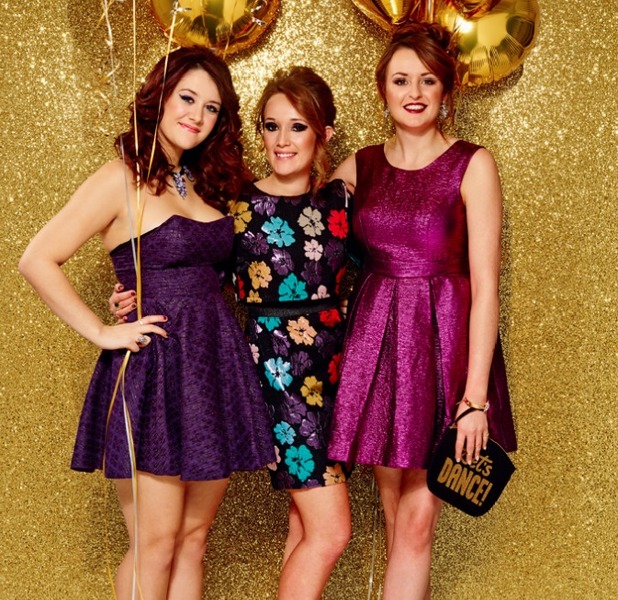 "CARING FOR MUM MADE ME GROW UP FAST"SEERCHE DINDIAL, 19, FROM EAST SUSSEX
Like many 19-year-olds, Seerche is applying to go to university. Having taught herself to play guitar and piano, and doing A levels in performing arts and drama, she dreams of being a successful actress.
But what's even more remarkable is that Seerche has been a young carer since she was 11. Her brother moved out and she was left to care for her mother, Jenny, 48, who suffers from osteoarthritis.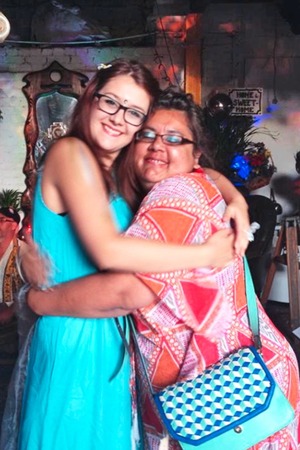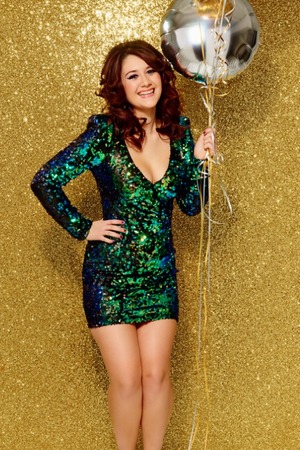 Seerche says: "Suddenly I wasn't a child any more. I couldn't just hang out with my friends, I had to shop, cook, clean, wash and help Mum with everything. It became a normal part of life. I didn't even realise I was a young carer until I was 13."
As she hit her teens, Seerche began to feel isolated by her growing responsibilities. But joining a Young Carers group gave her the tools to cope.
"I felt cheated out of what my friends had,' she says. 'There were days I had to miss school to look after Mum, and I felt like I couldn't allow myself to ever get emotional about it.
"But at Young Carers you don't have to tell anyone your story. It's welcoming, comforting. Everyone knows what you're going through. We went on trips and played games – just acted as kids really. And for once we weren't allowed to help with anything, not even the washing up.
"I met some of the best people in my life there and, with Young Carers' help, I've achieved so much more at school. They gave me counselling and a laptop to do my homework. Now I'm the first one in my generation of our family to go to university. I don't know where I'd be without them."
For more info, visit
youngcarers.net
"I ENJOY THE CONSTANT CHALLENGE OF MY JOB"EMMA FRANCIS, 24, FROM MIDDLESBROUGH
Working 12-hour shifts as an A&E nurse, Emma Francis sees the highs and lows of life on a daily basis. 'I knew it wouldn't be easy,' she says. 'But I've always loved medical programmes and when my grandma and uncle were ill, I really admired the hard-working nurses who cared for them.'
Emma's first nursing post after university was in a men's category B prison: "It wasn't your average job for a 23-year-old, but I actually really enjoyed it. At times it could be a little scary. One prisoner even proposed to me."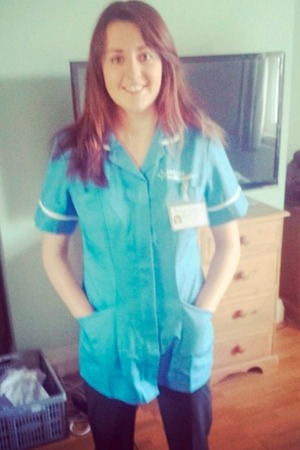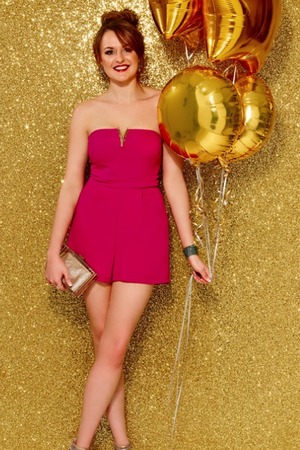 After a stint in France teaching English to children, Emma got the job she desperately wanted, as an A&E nurse at James Cook University Hospital.
She says: "It's a real adrenaline rush. You have to think on your feet.
"It's feels good to be part of the team that brings people back. But when you can't save someone, you have to put your own emotions aside and help the relatives in their moment of grief.
"The job is 24/7. You can't switch off, even when you go home. I constantly question myself and dream about it sometimes!"
Often working during weekends, Emma rarely gets to dress up for nights out – but she was a natural in front of our cameras!
She says: "My job is far from glamorous, so doing a fashion shoot couldn't have been more different. But I felt incredible."
Though she has little spare time, Emma managed to do a skydive in August that raised £1,150 for Child Brain Research. She wanted to support the cause as a family friend suffered a brain haemorrhage as a child. And she plans to go back to uni to keep progressing in her career. "I love the constant challenge of A&E. You get the taste for it – if it doesn't terrify you!"
"MY BROTHER WAS MY BIGGEST INSPIRATION"CHAYLA DUFF, 22, FROM KENT
With her warm smile and positive attitude, no one would guess that Chayla Duff has had the hardest year of her life. Just two months ago, the trainee teacher lost her beloved brother Jody, aged 37, to motor neurone disease (MND) – a terminal, muscle-wasting condition.
Jody, who was born with spina bifida, was told he had aggressive MND after he started dropping things nine years ago.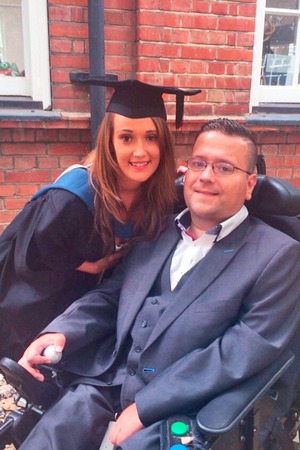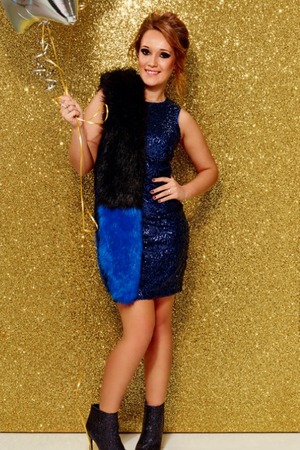 Chayla says: "We didn't think Jody had long left but, despite losing a bit more of his mobility every six months, he never gave up.
"Without fail, he went clubbing every weekend in his wheelchair. Unable to move any part of his body, on a catheter and sometimes a breathing mask, his friends took great care of him. He was always immaculately dressed and only allowed me to do his hair.
"Jody had so much life in him. He went to Mexico for two weeks with his carer, and he worked in IT until three months before he died."
Her brother also set up a Just Giving page, to raise money for the Motor Neurone Disease Association (MNDA), who had provided his wheelchair. And Chayla was right by his side. "We held a community fun day, a boxing event and, after Jody met Chris Martin at a Coldplay gig, the band donated £10,000."
While Chayla studied for her final uni exams this summer, Jody's condition deteriorated. The family spent those last months building precious memories: "Jody organised a trip to Chessington Theme Park for us all, and even then, he was asking if he could go on a roller coaster."
On 4 October, Jody lost his battle. Over 700 people attended his funeral and the family received cards from people Jody had met once in Mexico.
Chayla says: "That was Jody. He made a lasting impression on everyone. We've now raised £50,000 for MNDA and we'll keep going.
"If there's one thing Jody taught us, it's to get as much out of life while you can."
For more info, visit
justgiving.com/jodyduff
Reveal is now on Google Plus! Join us here for the latest pictures, fashion and celebrity news!