Despite being vigilant with contraception, Christie Fletcher realised she was pregnant – with more than one baby!
As Christie Fletcher tucks her four babies into their beds, she can barely believe they're all hers. Because she's fallen pregnant with all of her sons – three of whom are triplets – while she was on the contraceptive Pill.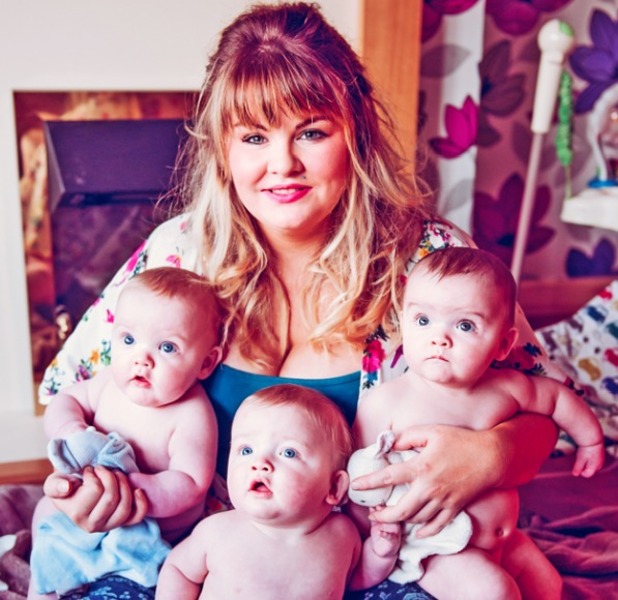 Although she's in a long-term relationship with boyfriend Carwyn Jones, 22-year-old Christie, from Wrexham, hadn't planned on having children until she was in her late twenties.
"I'd been prescribed the Pill when I was only 15 years old, because I had really heavy periods," Christie says. "So when I met Carwyn in a pub in 2010 and our relationship progressed, I thought we were protected."
Then, three years ago, Christie fell pregnant with her first son, Osian. "After being on the Pill for so long, I have to admit I'd got sloppy with taking it regularly, especially at weekends," she says. "But I was good most of the time, so it was a real surprise to find out I was expecting."
Despite the fact that Christie and Carwyn fell in love with their son as soon as he arrived, they weren't willing to take the same risks with contraception and Christie vowed to take the Pill religiously.
"I started taking it every morning without thought. I'd leave the packet next to the teabags, so I couldn't forget. And Carwyn was always checking if I'd had it.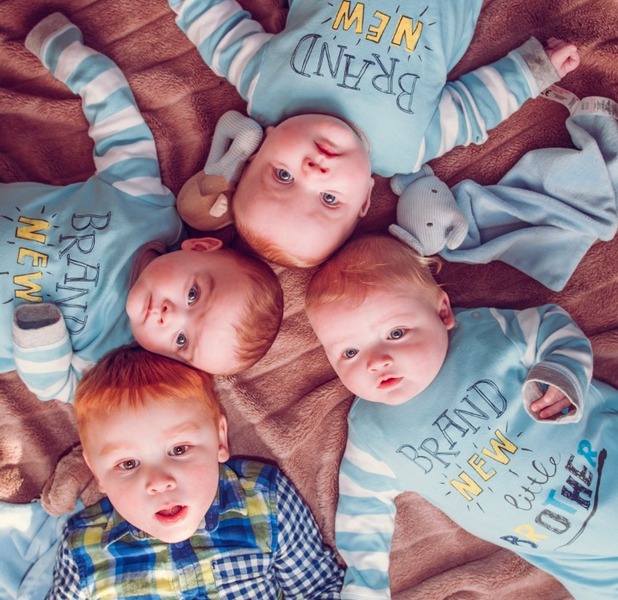 "I even read the instructions again to make sure I knew what I was doing. I wanted more children – but not right away."
The family were just settling down into life as a threesome, but at the end of October last year, Christie started to suspect something was up when she started to feel sick at a bonfire party.
"I remember smelling burgers cooking, and my stomach turned. I recognised the feeling from my first pregnancy but told myself I couldn't be, as I'd carefully taken the Pill every day."
But as Christie's symptoms continued, she decided to get a test to be on the safe side: "When the blue line appeared, I felt the blood drain from my face. Carwyn and I weren't ready for another baby, we already had our hands full with Osian.
"And I couldn't stop questioning how it had happened. I was so careful with using my contraception. But when I spoke to my doctor, he told me no method is 100 per cent effective."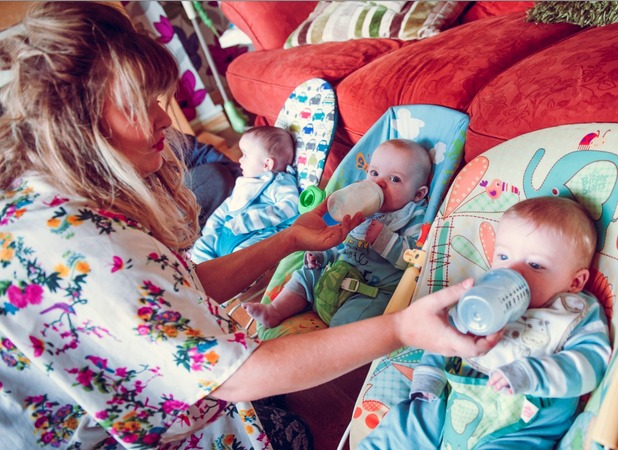 The pair were still gobsmacked when they attended her first scan at 12 weeks. And there, another bombshell was dropped: "The nurses smiled at each other, then pointed out not one but three blobs on the screen.
"Those first few seconds were terrifying. I started to think about the cost of one baby, then multiplying it by three. It was so scary, I thought it must be a dream."
Christie was told she was having a high-risk pregnancy so, even as they slowly got their heads around the news, they didn't buy anything for the babies until their three healthy sons, Jorj, Isaac and Jac, were born in May.
"It was a much more strenuous pregnancy than my previous one, so I was relieved to give birth. Doctors told me that the odds of having non-identical triplets were 25,000 to one so, combined with me falling pregnant on the Pill, the odds of me having these babies must be incredible.
"Having so many babies certainly takes some getting used to, but we're getting there. I love them all so much but I don't plan on having any more so I've had a contraceptive implant fitted. I just hope it turns out to be more reliable than the Pill!"
By Charlotte Nisbet
Reveal is now on Google Plus! Join us here for the latest pictures, fashion and celebrity news!