Christmas party season is in full swing which means late nights, a fair amount of booze, rapidly emptying bank accounts and that final question of the night: how do I get home?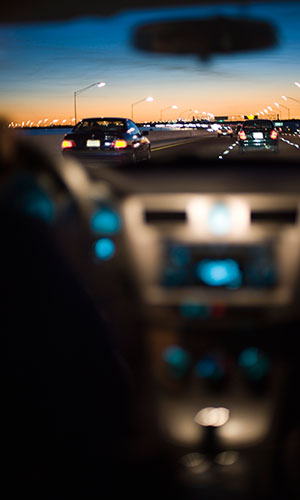 While some of us will opt for taxis or night buses, plenty of pals will have a designated driver among the group - that one person who has volunteered not to drink for the entirety of the night in order to safely chauffeur friends to and from the party.
A night off the sauce is hardly a hardship but for some people, the idea of not boozing it up at a festive gathering is horrendous, others might ask, 'why bother going?' Well, we'll point them to new research from Coca-Cola that has found a whopping 87% of people who don't drink at a Christmas party still feel they have a fantastic time.
Nearly two thirds of people partying this season say they'll happily take on the role of designated driver for pals at least once, with males being more likely than females.
Meanwhile, 70% of people hitching a ride with a designated driver friend will chip in for petrol and costs.
Aww. Aren't we all lovely?! And it's a good thing, too, as our designated pals clock up to an extra 10.69 miles ferrying their loved ones around.
There's a financial benefit to volunteering as designated driver too: those playing designated driver for the night estimate they'll save around £50 on average across two nights out in December because they won't be buying expensive booze. And, we'd imagine, all the nibbles and post-night out kebabs that come along with it...
(And there will be no hangovers the next day! 27% of people cited this as a mega benefit of having a night off the wine!)
Over half of designated drivers can expect to be bought soft drinks by their pals during the night -but we're shocked to see that designated drivers are still offered alcohol one to three times a night!
Of the people, survey, however, 83% of people said they would never be tempted to encourage their designated driver to have a tipple.... Good!
People aged between 18 and 34 were polled by Coca-Cola as part of the company's Designated Driver campaign in partnership with THINK!, the Department of Transport's road safety campaign.
As part of the campaign, designated drivers can take advantage of 'buy one get one free' deals on Coca-Cola, Diet Coke, Coke Zero and the Schweppes range at pubs and bars across December.
So whether you're boozing it up (sensibly!) on your Christmas party night out, or being the designated driver for the night, we hope you'll enjoy your festive season safely!
Reveal is now on Google Plus! Join us here for the latest pictures, fashion and celebrity news!